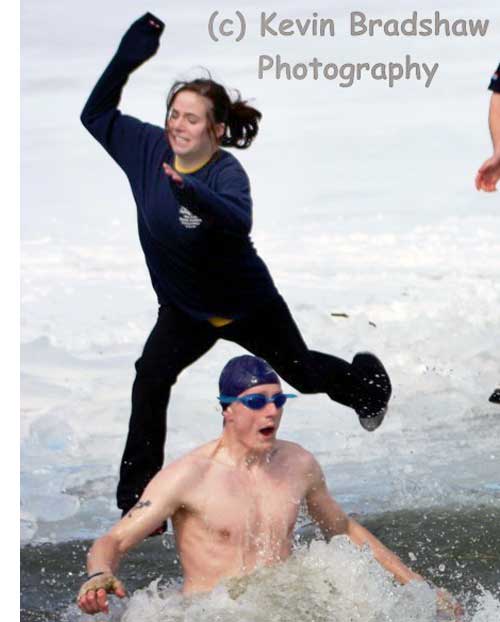 This May long weekend brings thoughts of gardening, camping, and generally getting out after a long hard winter and enjoying the outdoors.
Well the residents of Yellowknife, Northwest Territories are no different, after all their winters are longer and colder than most Canadians endure and therefore have even more reason to get out and enjoy the warmer weather.
That is just what they did yesterday in Yellowknife at Fred Penne Park, where the local Special Olympics Committee had their annual "Polar Dip" fundraiser.
Out on an ice covered lake in late May, these brave Yellowknifers came hurling across the frozen lake surface to dive into these sub zero waters in an effort to raise funds for their Special Olympics.
Now that sure beats gardening or camping, eh?