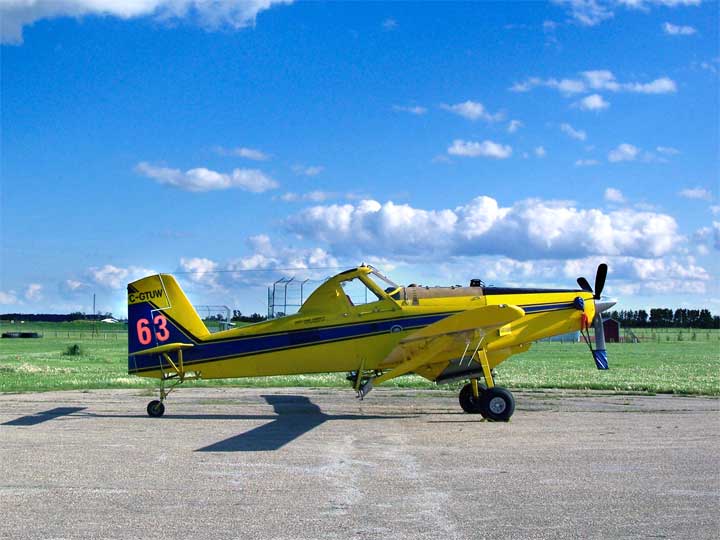 Air Tractor 502B
FTLComm - Tisdale - Wednesday, July 11, 2007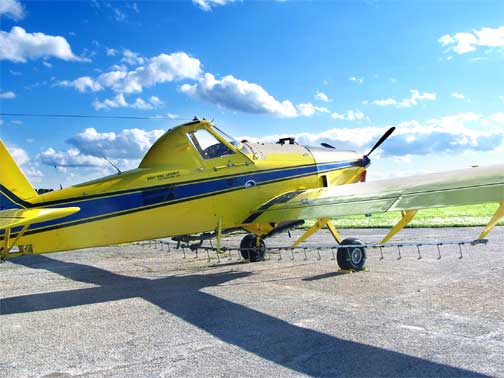 Back in May of 1999 we did a story on the Air Tractor and its origins. That aircraft was the piston powered AT-401 and a similar version is still available.

This aircraft shown on this page is a 1996 502B version with its 660 hp Pratt and Whitney turbine engine. At take off this aircraft can weigh 9,400 pounds and be carrying a useful load of 5,400 pounds. The spray tank carries 500 US gallons.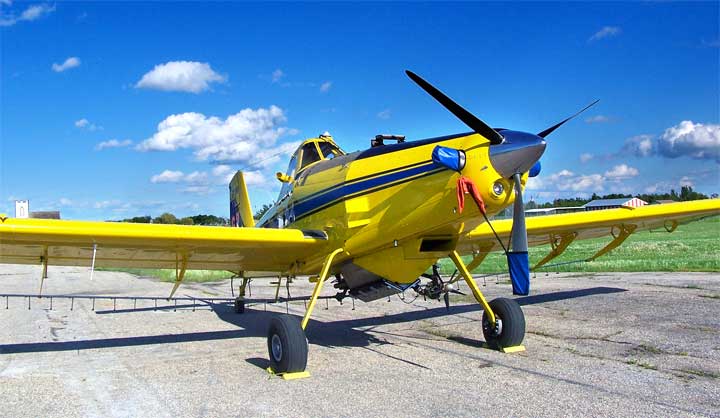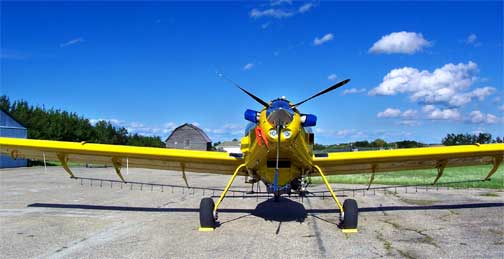 Below left you can see the GPS antenna on the cockpit roof and on the top of the hopper is the GPS indicator lights that set the pilot up for each track across the field being sprayed.
The payload delivery pump is seen here: (below right)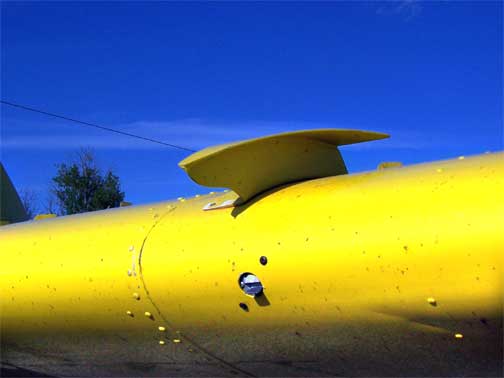 The Air Tractor has to perform and handle well at all speeds within the flight envelop which means that even at low speed that wing has to keep producing lift and this shovel is one of several devices that assist in keeping a low turbulence airflow over the wing.
The business of spraying is complex as to the amount of application and the air conditions. Below we see the delivery system.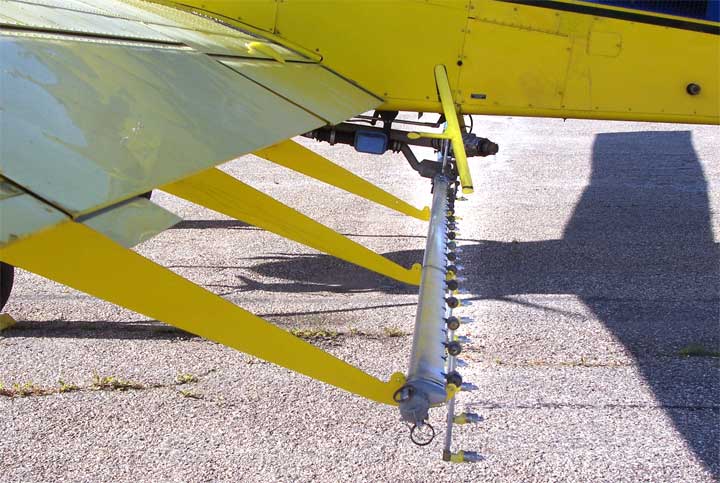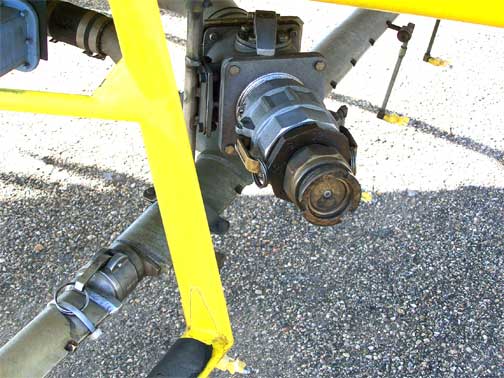 One of the important things about aerial chemical application is that often the time involved to get the job done can be very limited so it is really important to keep the loading time to a minimum. This picture shows the high speed loading connector that will allow refilling of the hopper in minimum time on the ground.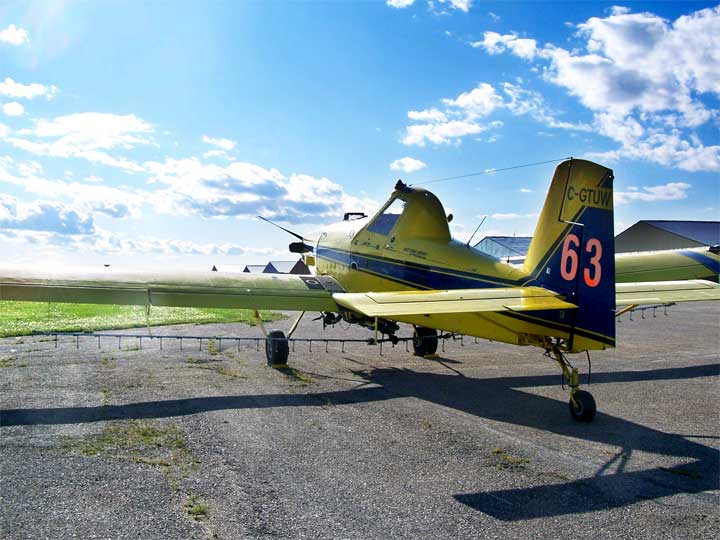 ---
Return to Ensign
This page is a story posted on Ensign, a daily web site offering a variety of material from scenic images, political commentary, information and news. This publication is the work of Faster Than Light Communications . If you would like to comment on this story or you wish to contact the editor of these sites please send us email.
Editor : Timothy W. Shire
Faster Than Light Communication
Box 1776, Tisdale, Saskatchewan, Canada, S0E 1T0
306 873 2004