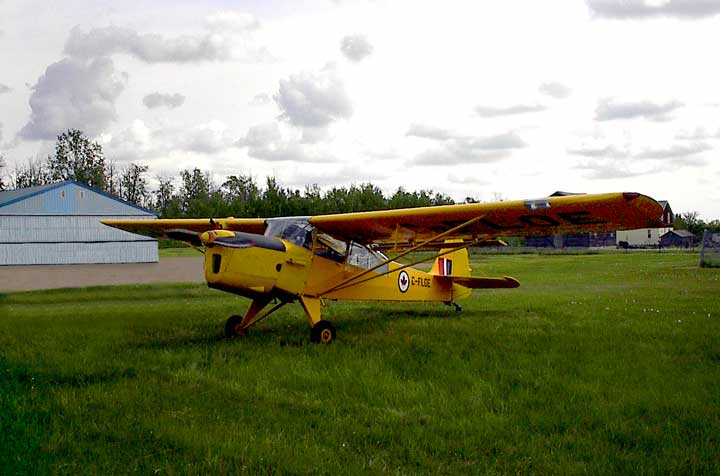 Auster MK VI
FTLComm - Tisdale - Wednesday, June 11, 2003
One would easily imagine that the history of aviation is filled with thousands of innovative and creative people but a surprising small number of people are responsible for the success of the aircraft. Orville and Wilbur Wright got the first heavier than air powered aircraft into flight in December of 1903 and their invention quickly evolved during World War I but real aircraft that would take off and land time after time without killing their passengers and crew really evolved in the 1920s. This not to ignore the inventions of the war era and the early twenties but the civil aircraft of today got their start in the mid twenties. Walter Beech, Clyde Cessna both of Witchita and Clarence Gilbert Taylor and his brother Gordon developed aircraft that anyone could learn to fly and each of their designs are still taking people up and away.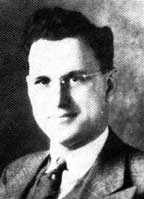 Both Beech and Cessna aircraft companies are still flying though through the years their ownership has shifted occasionally their designs and their approach to flight, each somewhat different remain a constant in the aircraft still made today under their names. Clarence Gilbert Taylor was also to set forth a simple design that remains the basis for aircraft still in production and a host of aircraft that remain serviceable around the world.

Taylor and his brother produced the design that we all know as the "cub" and invariably we associate "Piper" with that name, however, the design was that of Gilbert Taylor and the variants that spun off his aircraft are remarkable. When you look at the design and simplicity of the basic "cub" you realise that this is what good design is all about. One of the most important features of his aircraft was it was light and slow and that meant for small holes when things went wrong.

Taylor did not have much luck when it comes to running a company and bankers brought in Piper into his Taylorcraft company to keep it afloat and in 1938 the name Piper replaced Taylor on the product. The Taylorcraft company name came through the ages but throughout, be it Piper, Taylorcraft or Auster all were essentially the same conceptual design. The British Taylorcraft company was producing the "D" model of Taylor's design when war began (similar to the Taylorcraft seen on the right) and was to become a spotter and observation aircraft which was manufactured by Auster Aircraft Ltd. using Gipsy major 130hp engines then a variety of engines in quite a number of versions. At the end of the war there was a market for civilian aircraft and the £1,000 clone of a Taylorcraft, with its four cylinder inline inverted engine was sold in substantial numbers. Production continued until Auster became Beagle in 1968.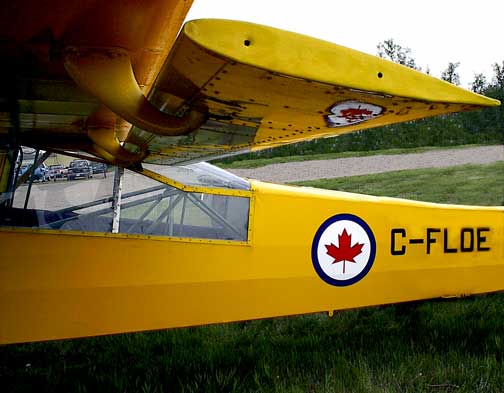 Auster produced a post war "AOP" aircraft for spotting and observation designed specifically for the military. Very similar in some ways to the American L2 World War II O-57 design nicknamed the "Grasshopper". The Auster "K" version designated Mk VI and in some places referred to as an Auster 6 was sold to Australia, Canada, Pakistan and used in Great Britain for military purpose.

It first flew in 1946 but our 50 or so Canadian ones were made in 1947 and 1948 most stationed at Rivers Manitoba (444 Squadron) though used all over the country and did their duty in Korea. Usually a crew of two but has seating for three and a gross weight of 1,002 kilograms, this makes for a fairly heavy aircraft of more than a ton and powered by a 145hp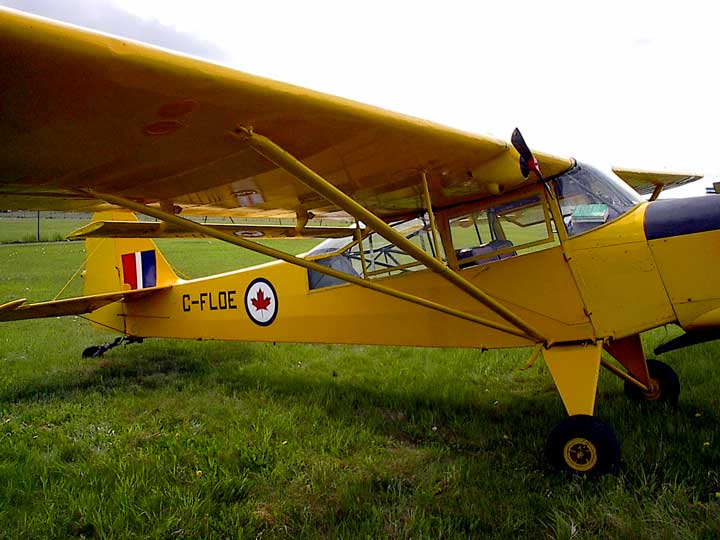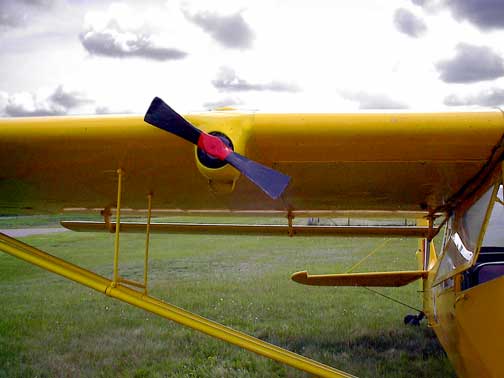 DeHavilland Gipsy Major. When you consider a 1960s Cessna 172 had a 145hp Continental and weighed in at around 1,300 pounds it is surprising that the Auster Mk VI can do more than 100 miles an hour but usually cruises at 86 knots with a relatively short range of under three hundred miles.

Where this aircraft really shines is just hanging around, those trailing edge flaps you see in these pictures will let this aircraft touch down at 34 mph. At that speed it is no wonder that of the fifty Canadian aircraft there are still eleven of them flying in Canada. They did their military duty from 1948 until 1958 when they went into storage and were sold off more than twenty years later.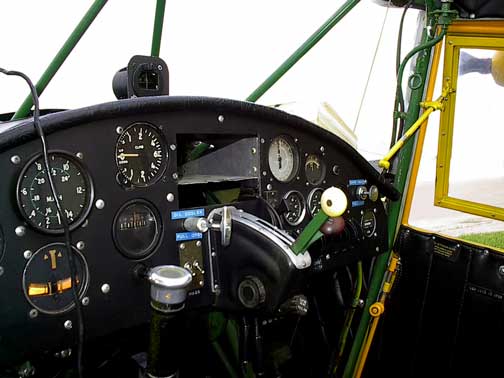 Today the eleven examples can be found in Riviere Quebec, Athens Ontario, Winnipeg Manitoba, Wetaskiwin Alberta, Kamloops BC, Nipawin Saskatchewan (the one seen in these pictures), Brampton Ontario, the Royal Memorial museum in Astra Ontario, Calgary Alberta's glider club, Sandspit BC(British Columbia Aviation Museum serial number TAW207V is about 60% restored), and Nanoose Bay BC. There is also one in the Canada Aviation Museum (serial number TAY221V) which is not registered and is dismantled and not available for viewing. Of the ten flying copies six were made in 1947 and the others, including the one on this page TAY297V were made in 1948. Captain P.J.A. Tees won a DFC flying an Auster like this one in Korea.

Civilian versions of the Auster are as common as kangaroos in Australia but only this Mk VI is registered in Canada. Various versions of the Auster are flown all over the globe and in Pakistan there were a fair number of this version used for reconnaissance work for the Pakistani air force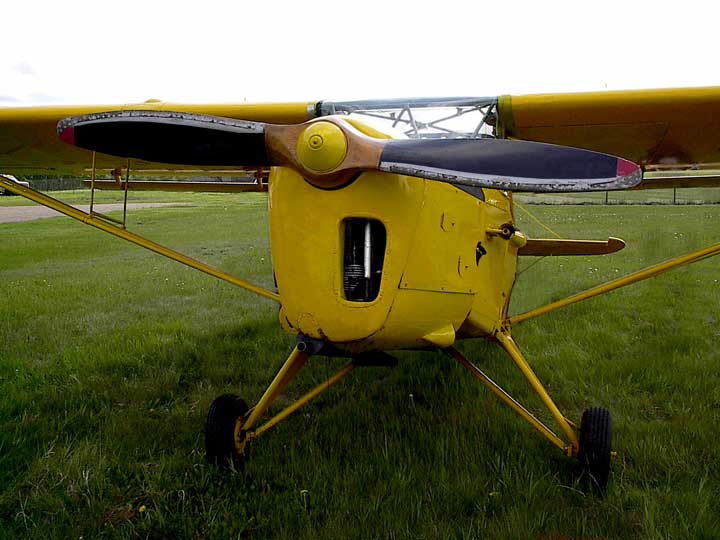 References:
The International Auster club, Auster models K to S
VanDerford, Jeff, British Taylorcraft Auster 1-V and Auster AOP 6/9, Warbird Alley (web site visited June 10, 2003)
Auster Restoration, May 2003, British Columbia Aviation Museum, Victoria BC (web site visited June 10, 2003)
Auster A.O.P. 6, Canada Aviation Museum, Ottawa, (web site visited June 10, 2003)
Taylorcraft, June 3, 2001, Aerofiles
Bett, Doug, The Taylorcraft page (web site visited June 10, 2003) Classic Aviation Home Page!
Murphy, Kevin, Taylorcraft L-2 / O-57 "grasshopper" (web site visited June 10, 2003) Warbird Alley
---
Return to Ensign - Return to Saskatchewan News
This page is a story posted on Ensign and/or Saskatchewan News, both of which are daily web sites offering a variety of material from scenic images, political commentary, information and news. These publications are the work of Faster Than Light Communications . If you would like to comment on this story or you wish to contact the editor of these sites please send us email.
Editor : Timothy W. Shire
Faster Than Light Communication
Box 1776, Tisdale, Saskatchewan, Canada, S0E 1T0
306 873 2004