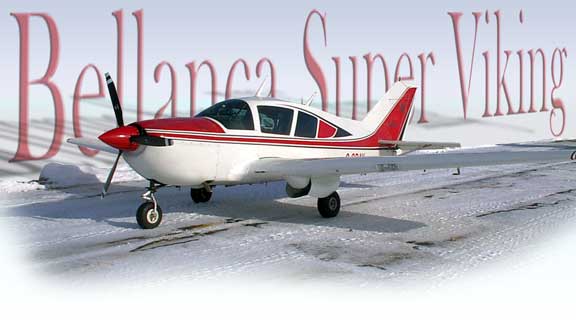 FTLComm - Tisdale - thursday, February 14, 2002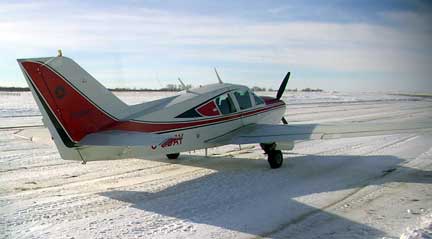 Though not a really popular name in civil aviation, Bellanca is a historical one, with Charles Lindberg first choice being a Bellanca but it was unavailable and he made non-stop Atlantic in a custom made Ryan that now hangs in the Smithsonian. The company produced commercial and private aircraft from the twenties until 1980 when it went into bankruptcy. From the ashes of the company a son of the founder heads up AviaBellanca that is producing the fastest single engine production aircraft today.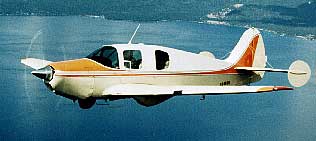 The nature and tradition of Bellanca was to produce an inexpensive, durable yet high performance aircraft and this was achieved by using old materials and tried and true construction techniques. They developed a high performance, low horsepower aircraft for the general public after World War II called the Cruisair which evolved into the Cruisemaster which was built and sold from just after the war until 1962. Made with wood wings, a metal frame covered with fabric and retracting conventional gear aircraft like the one it this picture cruised at close to 200mph with a range of over 600 miles. They achieved this with a 230 hp engine and a gross weight of 2700 pounds.

They were able to accomplish this super performance which included a stall speed of less than 50 mph by making the fusalage extremely aerodynamic. An owner of one of these South of Kinistino some years ago explained to me that in theory his cruisemaster had enough lift with its fuselage and tail to fly without its wings. The other feature that the Cruisemaster pilot pointed out was the simple retractable landing gear system swung the main gear forward into the wings but left the wheels slightly protruding below the wing. This meant that if the gear failed to deploy the aircraft could make a wheels up landing and sustain little damage.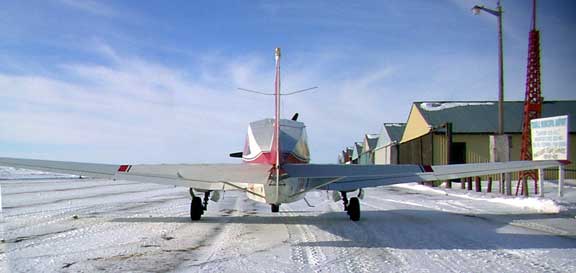 The Bellanca company had actually been sold several times and went out of production after 1962. A company called Inter-Air acquired the design rights to the Bellanca and produced a modern version. I saw a Bellanca Viking on a promotional tour at the Abbotsford airshow in 1969. Though it was an impressive aircraft it is odd that I remember it best for being the first aircraft I had seen with wing strobe lights.

In 1971 Miller Flying Serviice the owner of Bellanca Sales Company began manufacturing and selling the 300 Viking and the Super Viking. These two models could be purchased with either Continental or Lycoming 300 hp engines. The difference between the two models was the Super Viking had an upgraded interior and carried 72 US gallons of gas whereas the Viking had a fuel capacity of 58 US gallons. With optional long range tanks a Super Viking could take off with 92 US gallons of fuel on board.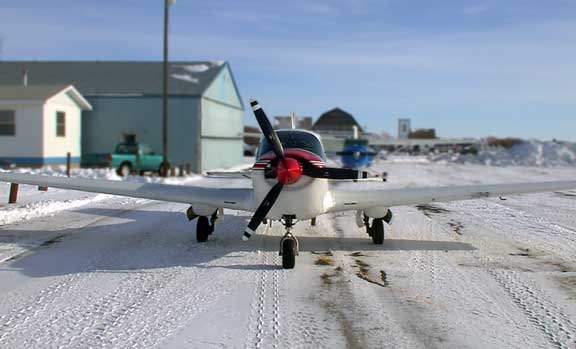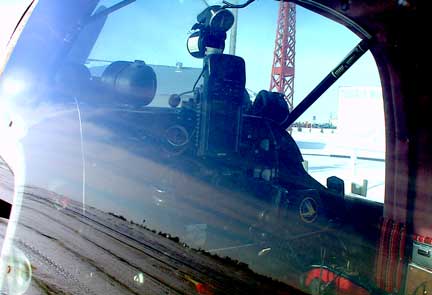 Bellanca fitted out their aircraft with a full panel including auto pilot as standard equipment. These aircraft were intended to provide practical cross country transportation and excellent economy.

This example makes its home base in Castor Alberta and is a 1973 version imported into Canada in 1977 and has changed owners several times since.

From this picture you can see that it is fitted out with a GPS and noise cancelling head sets.

The wings are constructed of laminated spruce and mahogany pressure sealed in plastic. While the dacron covered steel tube fuselage and tail are made the way aircraft were constructed seventy years ago, the Viking is actually substantially stronger than a monocoup aluminum airframe. Wood wings will flex and not bend. The best example of wood wings is of course another aircraft built by Bellanca the Champ.

All aircraft are expensive and the Super Viking is no exception. A 1974 version equipped similarly to this one is posted for sale at $53,000 US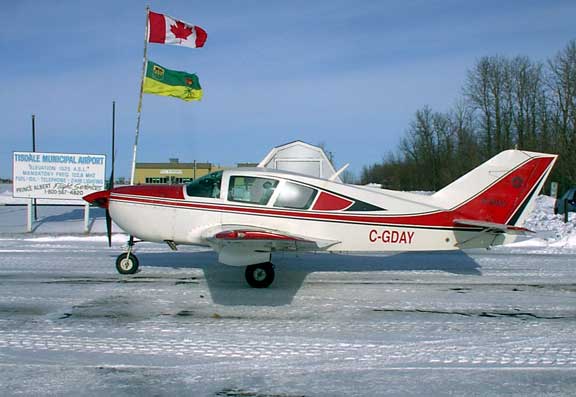 References: