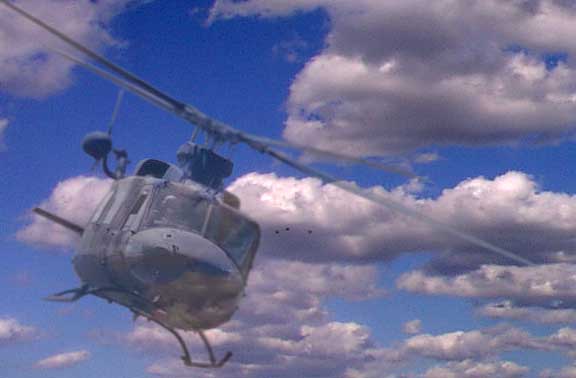 Bell CH-146 Griffon
FTLComm - Winnipeg - Monday, July 1, 2002

On this Canada Day 2002 it is perhaps a good time to reflect upon ourselves as a nation and realise that throughout our history we have taken up our responsibility seriously often far from our huge country and in every case we have been served and represented by the more honoured and respected manner that makes us a country proud.

Much has been said about helicopters as the political needs of the past decade were toward fiscal responsibility and Canada's armed forces have been come up short. Canadians have said they want to provide our military with good equipment to fulfill our international and national responsibilities. But when it comes down to the crunch and putting up the money they have been very reluctant and the results have seen us unable to meet committments and respond appropriately as situations arise.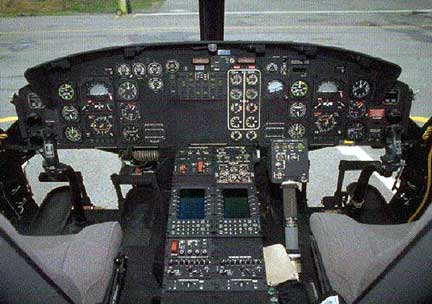 The Bell Huey was developed during and used extensively in the Vietnam conflict establishing itself as one of the most durable and flexible pieces of military equipment ever developed other than the jeep. Since then the Huey was upgraded to the twin engined CH-135 twin huey which was phased out of use in Canada when the Bell CH-146 Griffon was adopted by Canada to be it's main land helicopter.

One hundred of these helicopters were produced at the Bell Mirabel Quebec factory equipped with Canadian made Pratt and Whitney engines and have served in Europe and where ever Canadian forces are sent.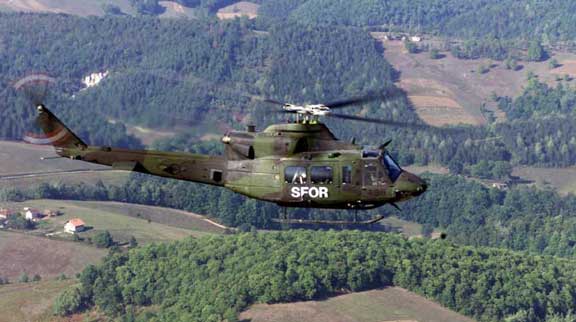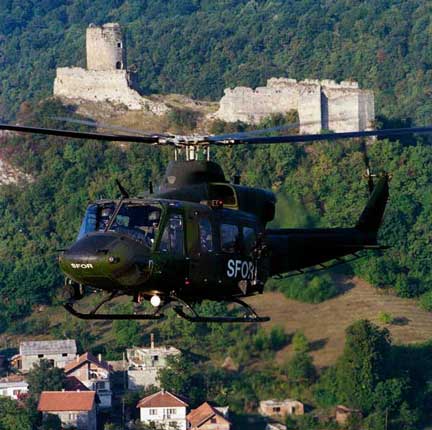 Besides thirty Bell Jetranger III which are used for training and twelve aging Labradour search and rescue machines the Griffon is the machine that has to do the work for Canada's forces and it is perfect for the job. In-expensive, made in Canada and with remarkable capabilities.

With a range of over four hundred miles and able to hover up to 10,000 feet and carry twelve soldiers. Handles all kinds of weather and just about every role that comes its way.

This fleet of tough work horses are manned by the best crews in the world and definitely "Stand on guard for thee."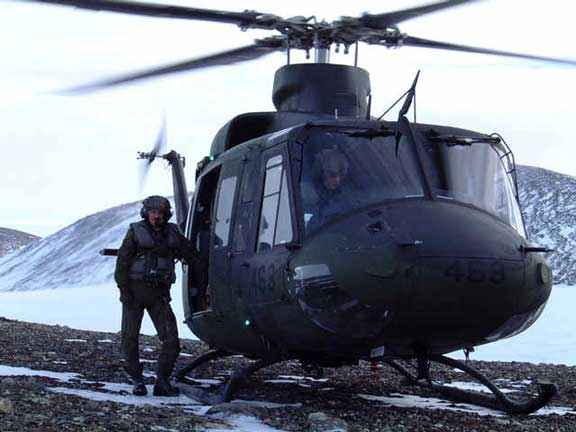 The images used on this page were borrowed from the Canadian Armed forces web site and you can check out the information and specifications at the Griffon's own web page.