Kindersley Area Man - Home Built Aircraft

FTLComm - Tisdale - April 23, 2001
Building your own airplane and flying it around the country is not for everyone but this man from South of Kindersley it seems fit just right. Sunday he came up to the Tisdale Flying Club fly-in and Poker Derby in his RV-6. Fitted with 150hp Lycombing this small but roomy low wing cruises along nicely at 170mph. Though the aircraft can go much faster for this pilot that seems just right.

Richard VanGrunsven designed his simple but efficient home built all metal aircraft using a single "I"beam spar for the short (under twenty feet) wing span. His first design took to the air in 1972 and was a single place aircraft but since then the designed was stretched to a two seat tandem and then to this two seat side by side cross country aircraft. The RV-6 is designed for 150 to 185 hp engines. Though this is a tail dragger version this same design can be built as a tricycle geared machine.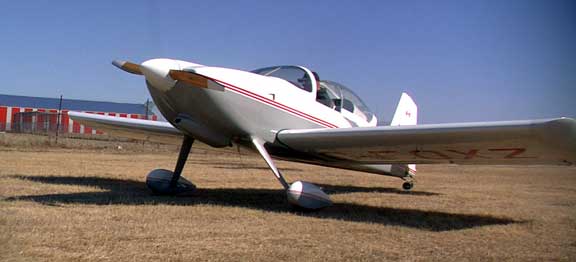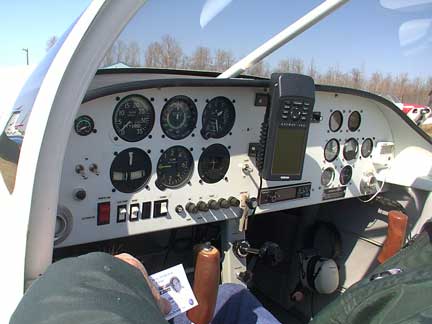 Looking in at the instrument panel we see a pretty convention layout with the addition of a GPS. With a fixed gear this is simple world of stick and rudder flying and yet with such a sleek design and the bubble canopy it has the visibility and performance of fighter.

One of the remarkable things about this cockpit is its size. It is an inch wider than a Cessna 172 and its 43in width make it only an inch narrower than the roomy Cessna 182.

The owner said that the canopy fits very snuggly with little wind noise but he always takes to the air with his head set on.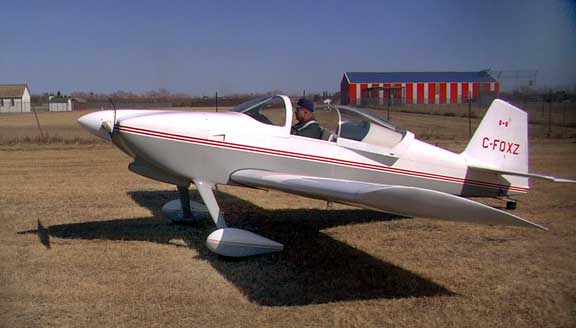 Places to learn more about the RV-6
Vans Aircraft home web site and page for this aircraft

A collection of pictures of various versions of RV machines.

Here is an account by a home builder on the construction of his RV-6