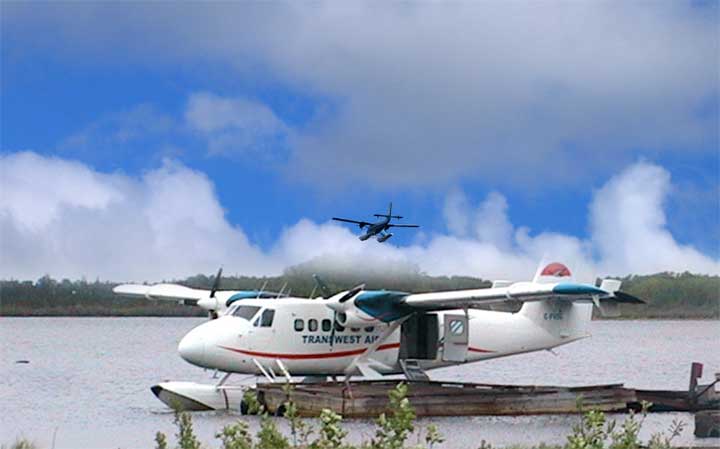 Aviation hub of Saskatchewan
La Ronge
FTLComm - Tisdale - Friday, June 2, 2006
Year round there is always a lot of aviation activity around La Ronge. the community supports the vast wilderness to the north and the trappers, prospectors, tourists, hunters and Saskatchewan's very active Uranium mining industry. The airport serves regular scheduled flights each day and the harbour handles both scheduled service and a huge amount of charter traffic.
Saskatchewan's w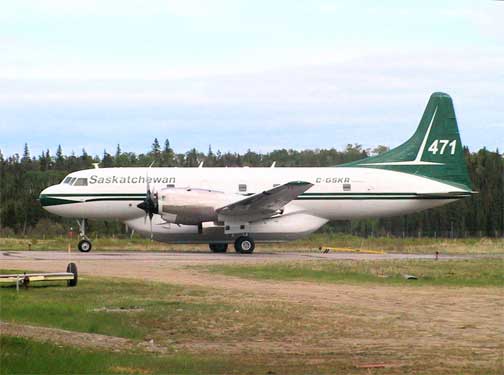 ater tanker firefighting force have the main base in La Ronge with a squadron of Firecats, Cansos, CL 215s and their newest addition this Convair 440 which has had a fire retardant tank added to its belly. One of these $10,000,000 machines crashed last month on a touch and go training flight injuring two crrewmen and killing a long time aviator and member of the La Ronge community. His daughter graduates from high school this year.
The tankers are supported by bird dog aircraft which carry an airborne ATC and supervises the bombing operation from the Beech twins that are used for this work.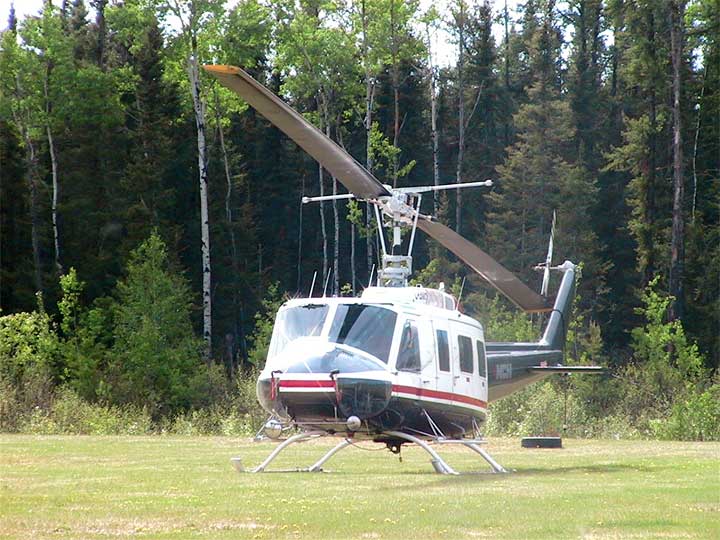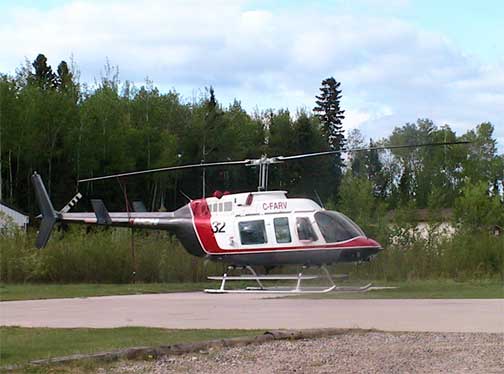 The Saskatchewan forest fire management centre controls the effective attack on wildfires in the province from its La Ronge Centre and an important part of that operation are the emergency response teams that drop on fires before the become big ones using North Central Helicopter's fleet of Bell 205 and 204 Heuy style work horses (above 205, 204 below) These aircraft were manufactured during the Vietnam conflict and were used as the "slick" to move troops into combat and medivac the casualties. Versions of these choppers were fitted with rockets and guns as attack helicopters. The 204 below was made in 1967 and the 205 above the following year.
In addition to the initial attack and bucket work NCH has two Bell 206L Long Rangers which are from that same era for liaison and light transport. The one above was built in 1977 and has been working here in La Ronge since 1987.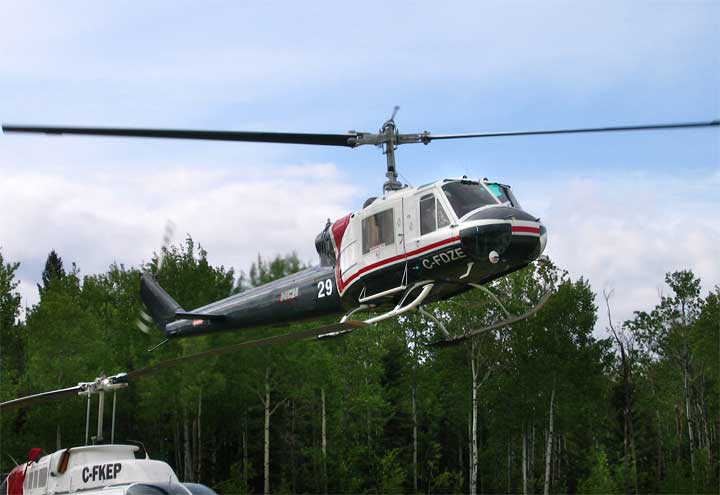 Here is a clip of this Bell 204 coming in for a landing at its base pad as it had just lifted off from the Fire Control Centre just a block or so away.

To see this clip you will need a modern version of QuickTime installed in your computer. Also, the pictures on this page are designed to flip over and display a second image when you pass over them with your mouse. This feature may not work on MicroSoft's poorly designed and non-standard Internet Explorer.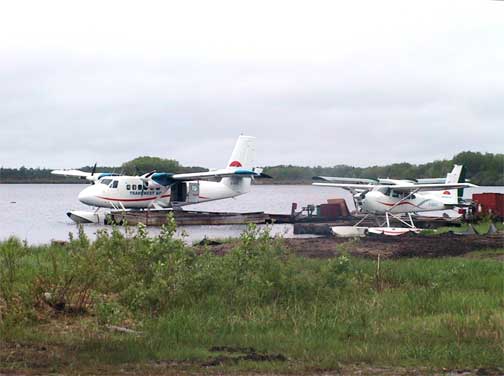 Canada's Dehavilland aircraft manufacturer designed some of the best utilities aircraft ever made. The Beaver was developed at the end of World War II and remains the standard by which all float and bush aircraft are compared. The one below is a 1965 Pratt and Whitney Canada powered PT-6 turbo-shaft version of this aircraft and has been working in Manitoba and out of La Ronge all of its life. A bigger version of the Beaver was the single Otter and the many of them working out of La Ronge with their noisy but reliable Pratt and Whitney radial engines but the slickest utility bush plane of all time is the Twin Otter . This example on the right was built in 1967 and has been flying from La Ronge ever since.
This scene also shows another standard of northern aviation, the Cessna 185. These tough four place float workhorses are often the least expensive machine that can handle the most work.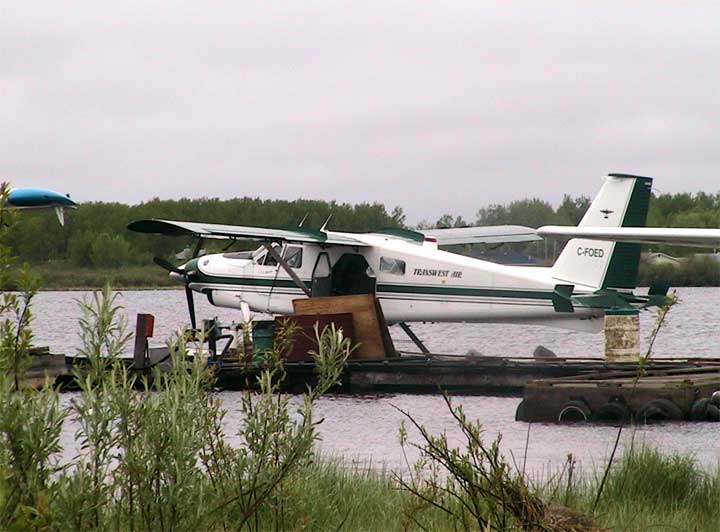 ---
Return to Ensign
This page is a story posted on Ensign and/or Saskatchewan News, both of which are daily web sites offering a variety of material from scenic images, political commentary, information and news. These publications are the work of Faster Than Light Communications . If you would like to comment on this story or you wish to contact the editor of these sites please send us email.
Editor : Timothy W. Shire
Faster Than Light Communication
Box 1776, Tisdale, Saskatchewan, Canada, S0E 1T0
306 873 2004