The sudden walk out by train conductors after the collapse of negotiations last week comes as no surprise to anyone who has any link with CN rail. Once the crown corporation was moved by Mulroney to the private sector and it began to absorb several US rail lines it seemed completely inevitable that a lot of confrontation would be part of its normal operations.
The CN is still headquartered in Montreal its day to day operations and the management of the company has become more and more US based out of Chicago. Union officials have commented in the past that the way the company is run today isn't even close to the Canadian operation prior to privatisation.
With the American way o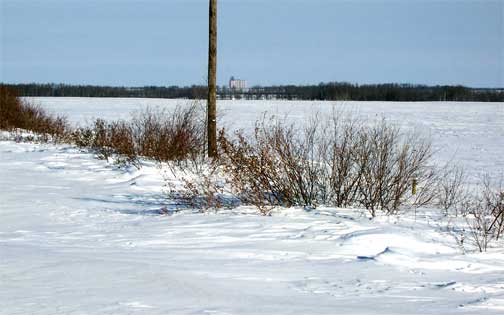 f doing things, every dispute from the least and most trivial to major issues, is treated by the American dominated management, as confrontational. Rarely are things worked out as they were in the past, but disputes are dealt with by legal contractual points in the agreement and interpretation of those points. Union officials have been warning that the railway is being run with to much focus on profit and little attention to safety. Safety is one of the main concerns of the striking conductors who claim that the company its far to casual about the lives of employees and the public at large.
You will note that even the strike is being contested by the railroad as being illegal and a ruling will be made tomorrow to determine if it is a legal strike.
In the mean time, western Canadian grain producers have their crop sitting in storage in inland terminals awaiting deliver to port and even the confused Wheat Board is worried that this work stoppage could serious affect sales now and in the long term.