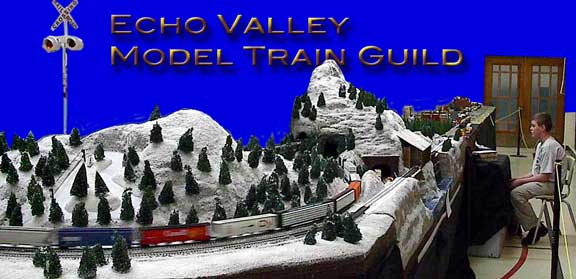 Regina - April 9, 2001, By: Stu Innes
The Echo Valley Model Train Guild put on a show using the gym at Davin School in Regina this past weekend. The picture below show how the various complex layouts fill the entire basketball court. Check out the clubs home page.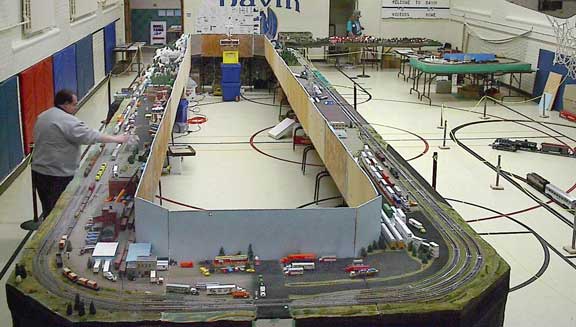 To create a huge display like this one required an amazing level of detail and far more than just a few electric trains and tracks. This picture shows the buildings and extreme detail that brings a model display like this one to life.

The picture below is a composite image where
two images have been blended together to give you the experience of looking at the various parts of the display.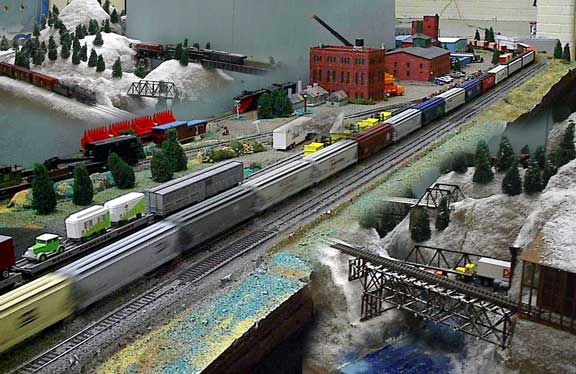 Most of the trains used in the display were of the "HO" size but on the floor is a layout using the old "full size" Lionel type track and equipment. Sets like these are very expensive and each piece is highly valued and can be very old. Lionel sets were sold during up until the late sixties.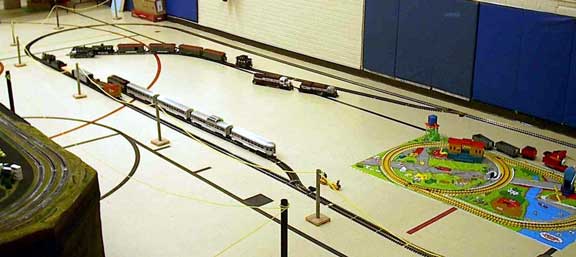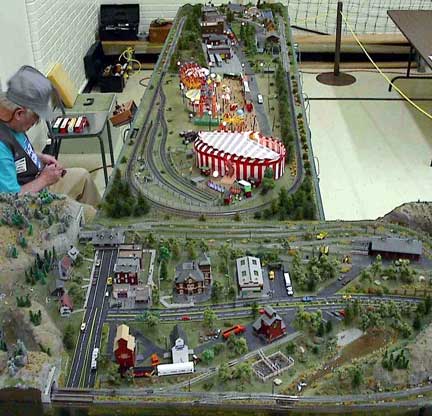 This hobbyist has clearly put an amazing amount of time into his two displays. The top one is a circus train and the one below is a part of a village with three elevators.

The remarkable detail in this scene is best viewed in the picture at the bottom of the page where it almost looks like an aerial view of a real countryside.

About Davin School: The site of this show is in one of Regina's oldest still used schools at the end of Retalick Street just West and North of the Wascana bridge. There were efforts this past week by parents and community people to have Davin school made a historical site and attempt a fund raising project to raise the more than a million dollars to refurbish the building which has suffered from settling. It would actually cost less to build a new building than to fix the original up but there is a lot of strong feeling about the buildings history and architecture.