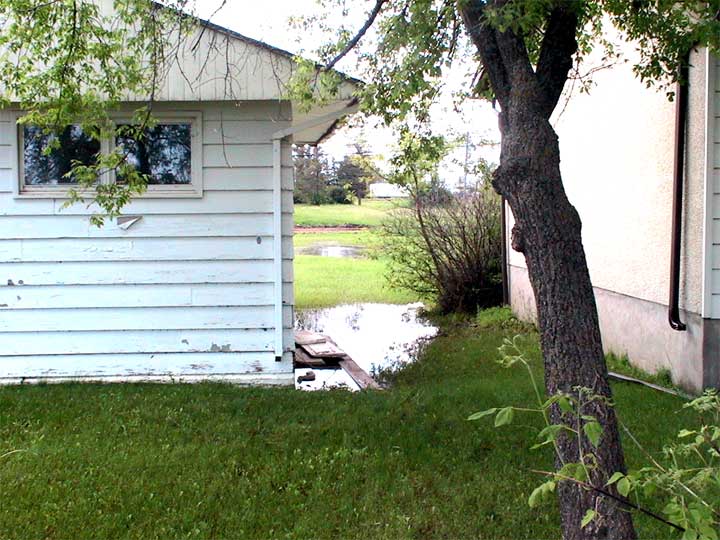 Wet
FTLComm - Tisdale - Wednesday, June 20, 2007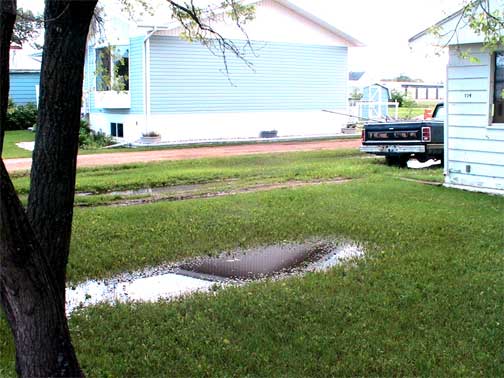 Last year was indeed a wet year with heavy spring run off and a lot of spring precipitation. It was followed by a wet fall and plenty of snow this past winter. Essentially ground water in many areas is now surface water as fields that do not have drainage are topped off and this yard in Tisdale is typical of many areas with water laying on the surface.
The problem at the fair grounds has made parking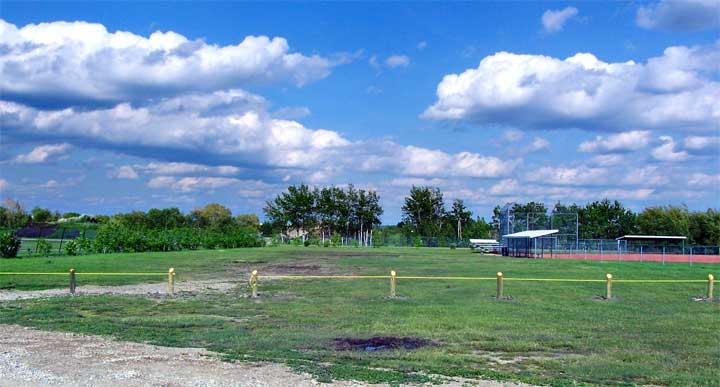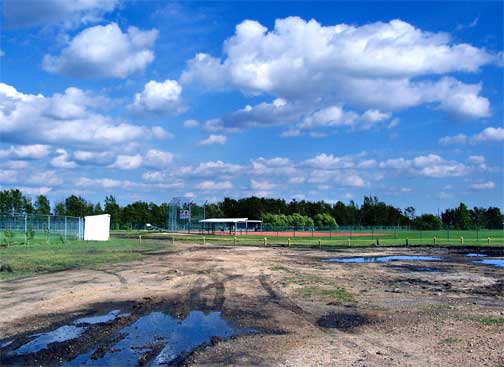 difficult, so much so that Parks and Recreation have had to block off the areas normally used for parking because the saturated soil can not support vehicles moving there to park.
This is not unusual as over the years late June seems to be the time for plenty of rain it is just that this year like the last two sees the rain falling on ground that already has reached its capacity.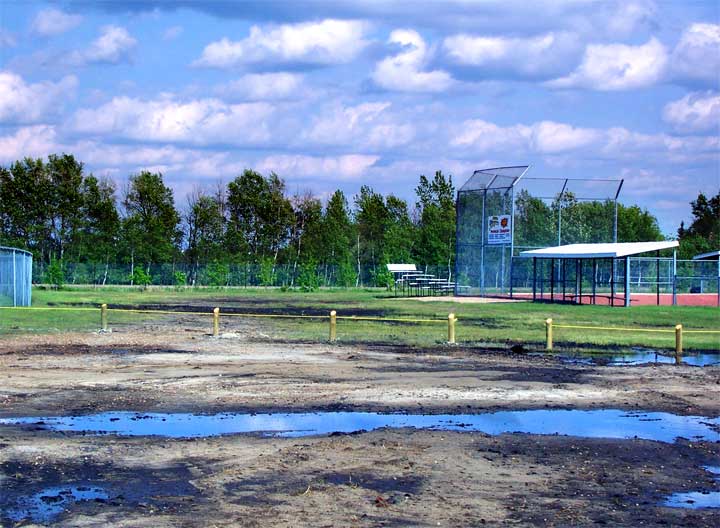 ---
Return to Ensign
This page is a story posted on Ensign, a daily web site offering a variety of material from scenic images, political commentary, information and news. This publication is the work of Faster Than Light Communications . If you would like to comment on this story or you wish to contact the editor of these sites please send us email.
Editor : Timothy W. Shire
Faster Than Light Communication
Box 1776, Tisdale, Saskatchewan, Canada, S0E 1T0
306 873 2004