the meaning of life and death
FTLComm - la Ronge- Wednesday, February 15, 2006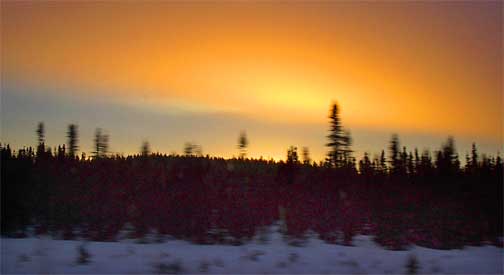 In the minds of each us., when we are in the midst of ourselves, busy career, having children, earning money to cover the costs of the things we think we need, there is a pretty strong tendency away from awareness. I remember the amusement I had when I noticed that British comedy writers were always referring to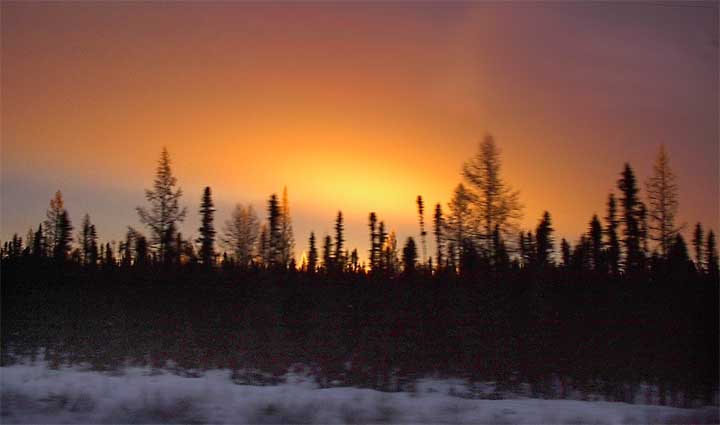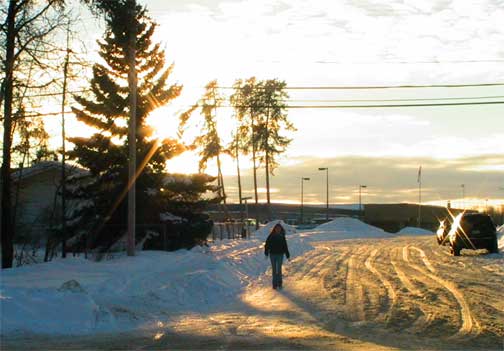 the "meaning of life", Douglas Adams in his Hitch hiker's guide, the Monty Python folks and others often toyed with the "ultimate question" which Adams solved by assigning it the number "42" but was unable to discover what that meant.
Late Friday night our second grand daughter was born and it was much clearer in my mind to think about the importance of that event than it was when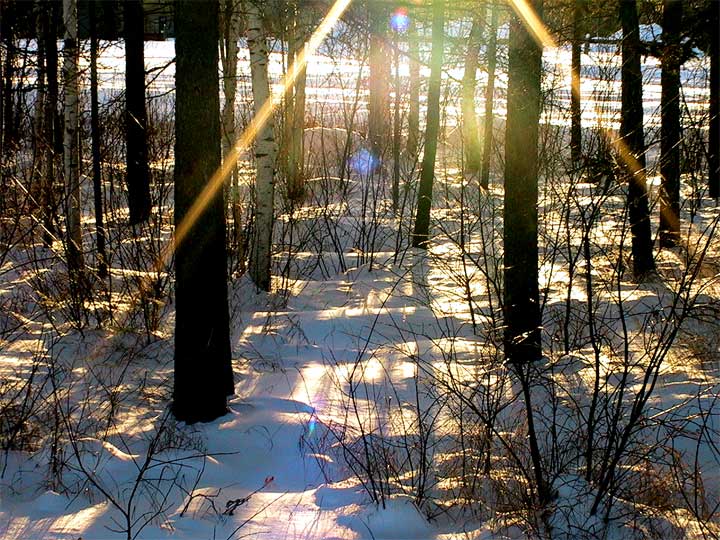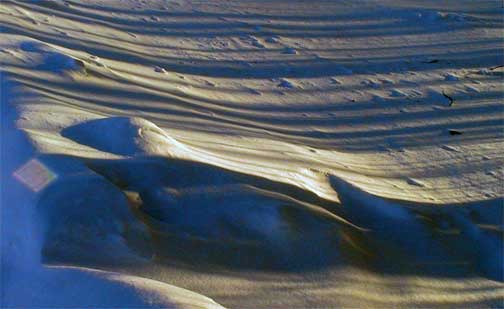 each of our three sons were born. With just a bit more time and less pressure, it is clear that the importance of life is the solution of "42". The purpose we have was all around me all along and much of the time, I simple was to occupied with living life to realise its ultimate importance.
Though there are many who quest for immortality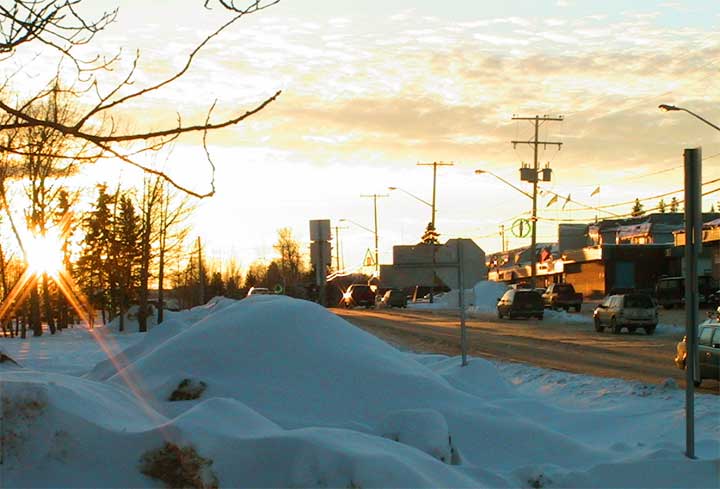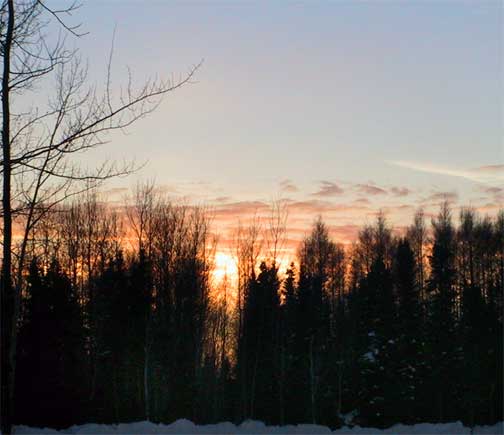 either in this life, or some other existence, an afterlife, the real heaven is the life we make for ourselves each and every day.
I was struck by Gerald Crawford scoffing at the idea that we "need" pictures of yet another sunset, when in fact we surely do. Each one a miracle, each one a testament to our continued awareness and ability to appreciate yet another display of fading light.
Today a study by some San Francisco doctors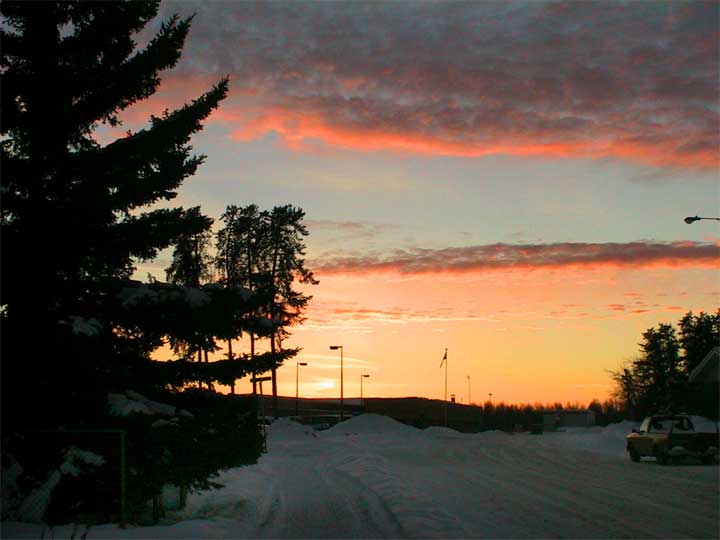 have developed was published, it is a simple twelve question test you can take to determine the risk percentage you have of expiring in the next four years. I was astonished at the results of the test. After all, I spent the first thirty years of my life expecting to die before I was thirty and remember the incredible depression I experience as principal at Weekes when i reached then exceeded that number. I never expected a long life and here I am already past sixty and with a less than 5% risk of dying in the next four years, amazing.
We humans were never designed to last very long and should grab hold of the precious nature of each day of life, each sunrise, each sunset and each moment of joy. Our ancestors DNA lives on in each of us thousands of years old and so it continues as a little of me has survived to be in those two tiny grand daughters of ours. Immortality has been achieved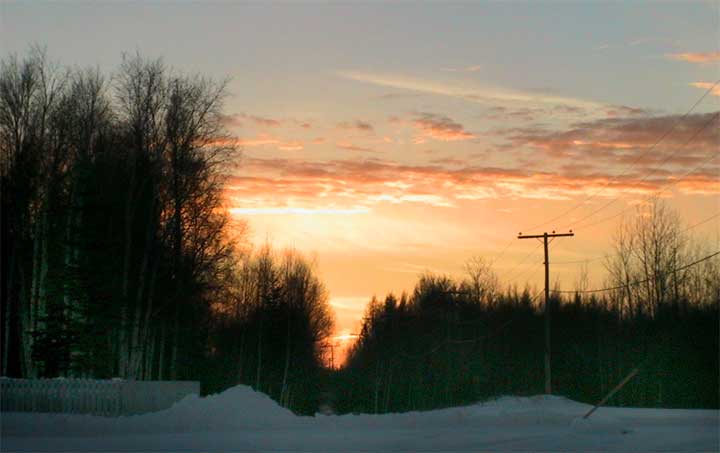 ---
Return to Ensign - Return to Saskatchewan News
This page is a story posted on Ensign and/or Saskatchewan News, both of which are daily web sites offering a variety of material from scenic images, political commentary, information and news. These publications are the work of Faster Than Light Communications . If you would like to comment on this story or you wish to contact the editor of these sites please send us email.
Editor : Timothy W. Shire
Faster Than Light Communication
Box 1776, Tisdale, Saskatchewan, Canada, S0E 1T0
306 873 2004