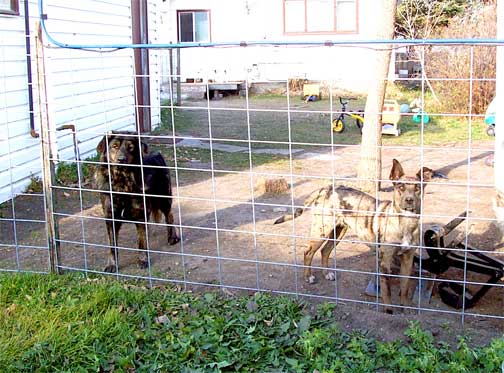 Doug Weiser tapped me on the shoulder this afternoon and said quietly, "its going to snow tonight." Most years we would have had some white stuff by now but this year it has not happened yet but we all know about inevitability. Or do we?
There are a lot of things in life that seemingly sneak up on us and we are surprised at the arrival of snow, the first green leaves and the first mosquito bite of the year. But, reality is that there is a distinct and regular pattern to life and death and taxes are hardly the only thing that we can be sure of.
It is one of the unique things about humans is that they are predisposed to seek out and establish patterns in of the things in their lives or that those complexities that they work with. The modern saying about "same old, same old' is the realisation that things are pretty much occuring in a predictable and patterned manner. Our love for the unusual and novel is one of the most frequent disappointments to us all.
Another saying that comes to mind is that business about everything that's new is the same again. Essentially we have to accept the minor variations in things and realise that truly unusual or real innovation is the exception. As boring as it seems today is the modification of yesterday, the weather, what is happening, attitudes, poerceptions, the continuity of sequences is the major stabilising factor in reality. The hard part for us is to accept this gradualism and put it to our own use.
It snowed in Edmonton, there are showers expected in Saskatoon and through to Yorkton of those showers with low below freezing temperatures some of the precip is going to be in the form of snow. Get used to it.