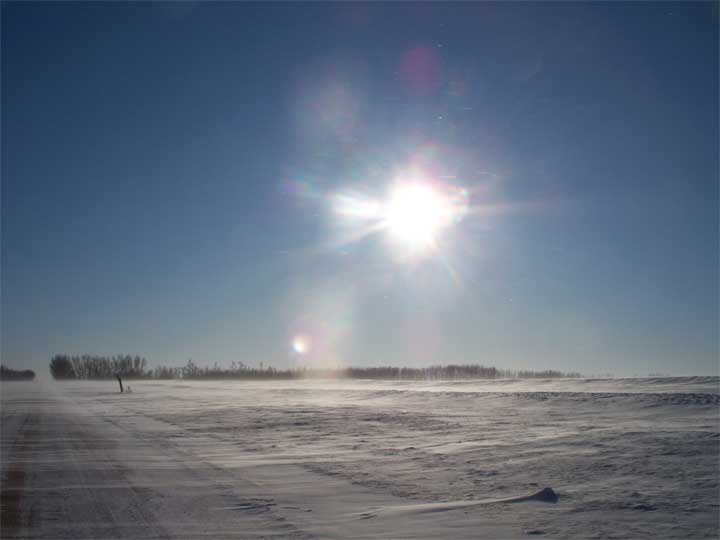 All our tomorrows
FTLComm - Tisdale - Friday, January 23, 2009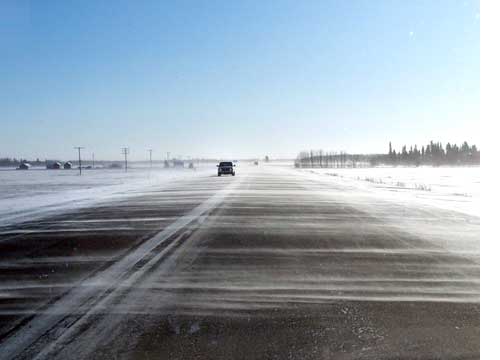 In the 1980s I spent a lot of time going from place to place by air, flying visual flight rules (VFR) and the consequence of that kind of flying is that in mountain country, you often spend a lot of time waiting at airports and hotels for the weather to clear up so you can get back into the air. One of the things that used to completely throw me off balance was after spending a day or two grounded, a call to the meteorologist / flight briefer might result in things being okay to get going. But they would seem to have no recollection as to the hours beforre, as their focus was only on the here and now. They would even seem surprised when you would ask them if things were back to VFR conditions, as if you were from some strange planet. Weather is like that, what was, is of no consequence, when asked to describe present conditions.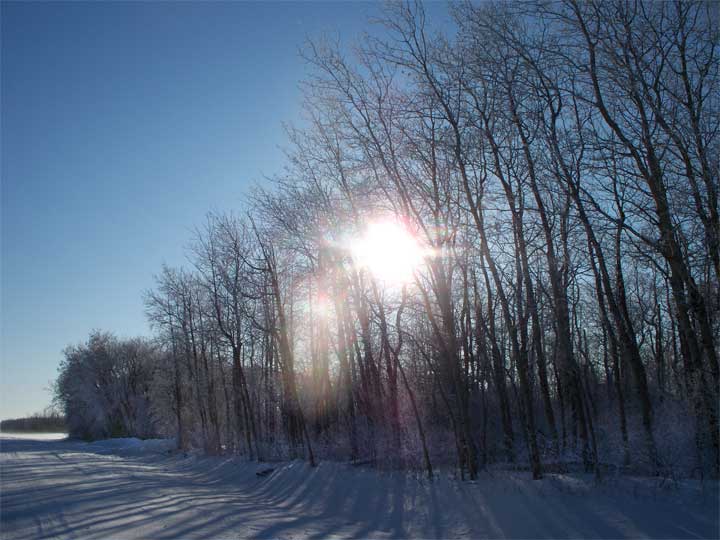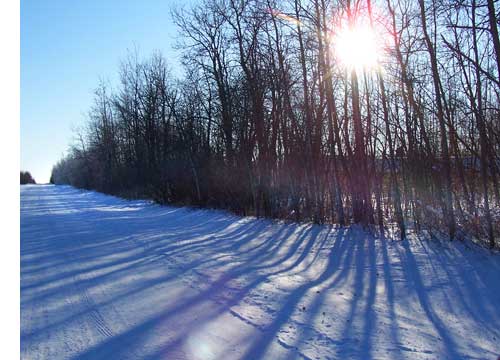 Today began with the temperature at -30º and a 12 knot wind that made it dangerous to show your face to the wind for more than a couple of minutes. In fact, it was about as cold as it gets at about 2:00 this afternoon, with a wind chill advisory for all of South and Central Saskatchewan. Such a rapid change, the driver's door on the van refused to open as it was frozen shut from the damp warmth of the day before. History in weather seems not to exist.
As you look at these images from this afternoon you can see the ground drift and the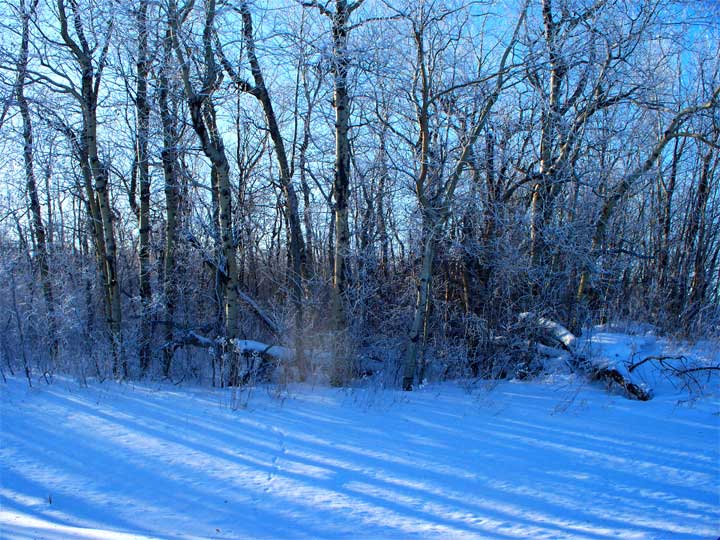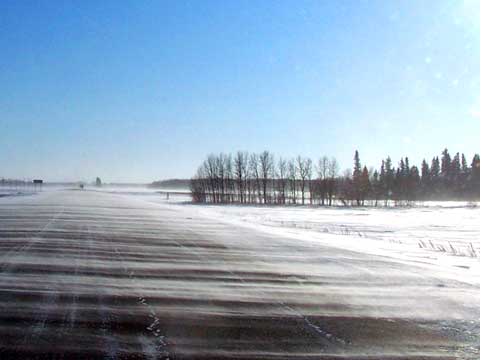 colour gives you the indication of the cold.
It is significant that humans are quite different from everything else with which they deal with, be it weather, or ageless trees. Humans live in a present that is composed of the past. The future for a human is a projection of the present and many go through each day caught in the fear of what their actions today will have on their tomorrows. The passage of time is paramount in the minds of everyone, even though few realise the part it plays in their day to day lives.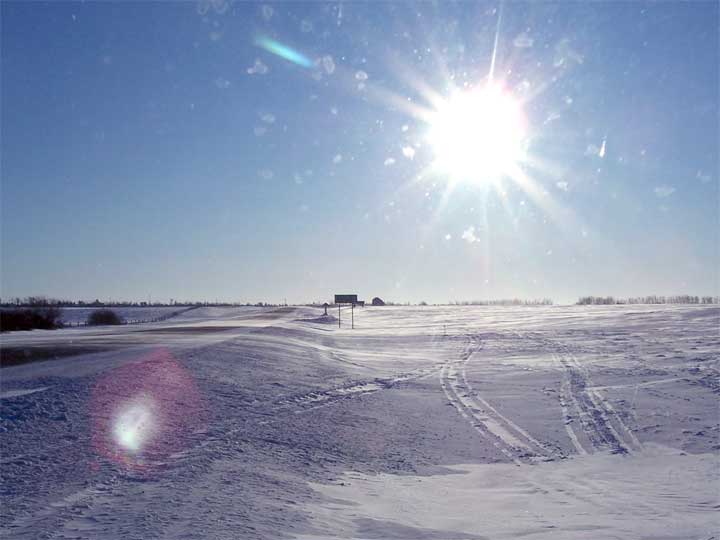 Randy Sparks wrote this song in 1964, this is the 1974 John Denver version
---
Return to Ensign
This page is a story posted on Ensign, a daily web site offering a variety of material from scenic images, political commentary, information and news. This publication is the work of Faster Than Light Communications . If you would like to comment on this story or you wish to contact the editor of these sites please send us email.
Editor : Timothy W. Shire
Faster Than Light Communication
Box 1776, Tisdale, Saskatchewan, Canada, S0E 1T0
306 873 2004