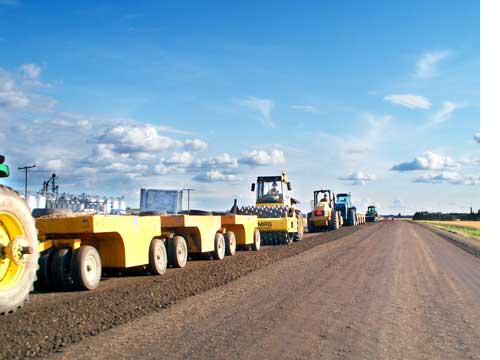 With flag people on each end of the mile long area the flow of traffic is only slowed a bit by the installation of a new top on highway #35 south of Tisdale. Work began on the project today as they removed the existing pavement then began the process of mixing and packing a new base for a new coat of pavement.
Meanwhile at the turn into Louis Dreyfus the process of widening the roadway is well underway.
This is an excellent project and will really improve this heavily travelled piece of highway.