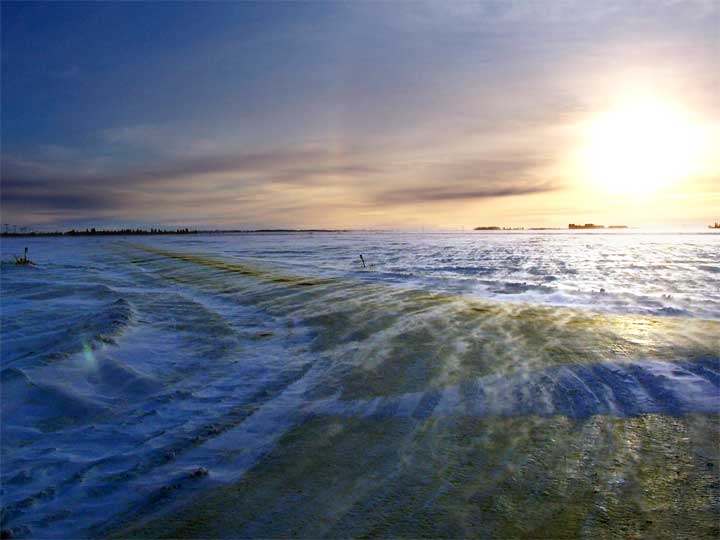 Wind country
FTLComm - Tisdale - Wednesday, January 16, 2008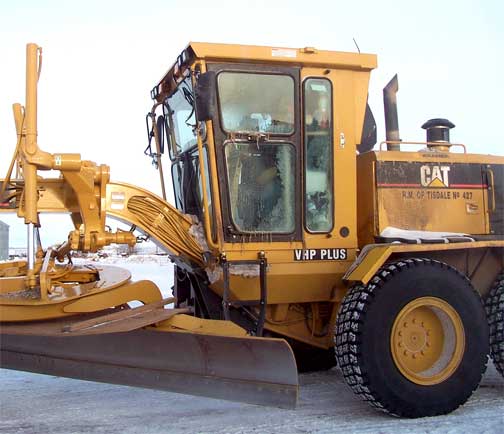 Though the temperature was in the mid negative teens this afternoon that ten knots or more of wind made it seem very very cold. The wind hustles the snow across the endless open prairie sifting it into ditches and out onto the road surfaces. Yesterday's storm left a lot of snow around and a lot of clogged country roads. Roads that had to be cleared to get the school buses to the farms and keep the traffic of rural Saskatchewan flowing.
The responsibility for clearing the country road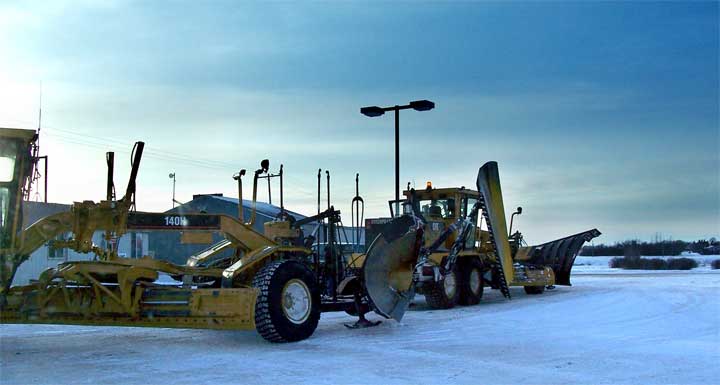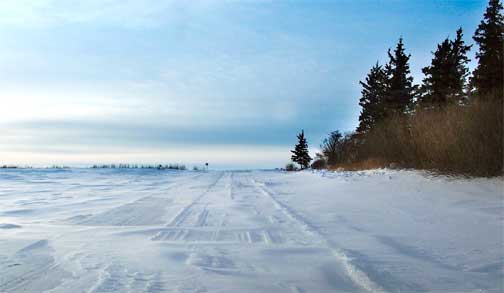 system is that of the Royal Municipalities. This afternoon Tisdale RM's two patrols had finished their day's work and were refueling in preparation for another day's work tomorrow. As you can see in the picture above these two Cat Patrols are equipped with locally made Irving plows and side mounted wing blades.
Throughout the road system the municipal graders not only clear the roads but they also reduce the amount of drifting by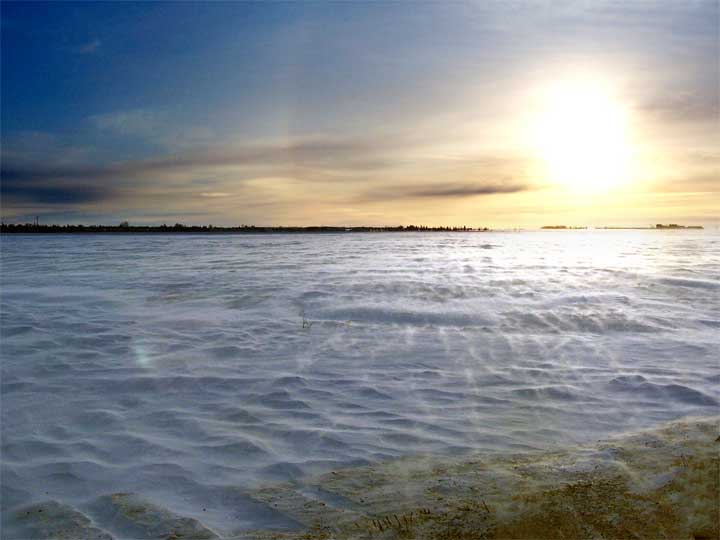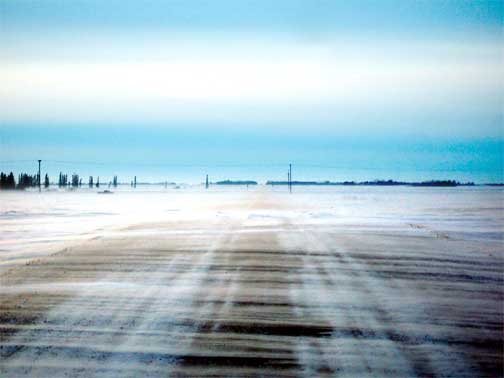 building extensive field snow traps. By piling up the snow in the fields they can drastically reduce the amount of snow that can deposit on the roadways and this keeps the roads open when they would otherwise quickly fill in with slow moving snow drifting as it was today.
These powerful graders with the cleverly engineered plows make it possible to live through and survive a Saskatchewan winter.
---
Return to Ensign
This page is a story posted on Ensign, a daily web site offering a variety of material from scenic images, political commentary, information and news. This publication is the work of Faster Than Light Communications . If you would like to comment on this story or you wish to contact the editor of these sites please send us email.
Editor : Timothy W. Shire
Faster Than Light Communication
Box 1776, Tisdale, Saskatchewan, Canada, S0E 1T0
306 873 2004