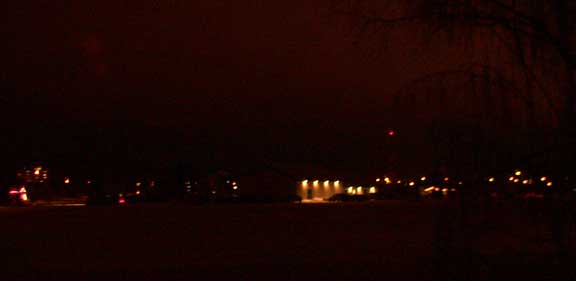 Pot Luck At Golden Age Centre
FTLComm - Tisdale - Saturday, December 1, 2001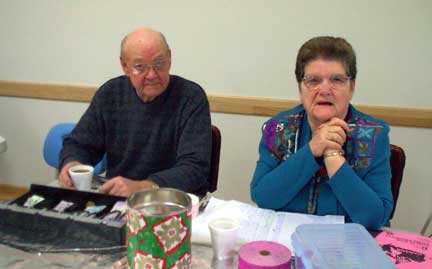 This is the first time the Tisdale Golden Age Centre had its external lights on as the senior community celebrated the first major event in their new facility.

More than two hundred had bought tickets ahead of time to attend this afternoon and evening event sponsored by the Lawn Bowling club.

These folks welcome everyone at the door and at the back table a group were on hand with their ongoing fund raising projects.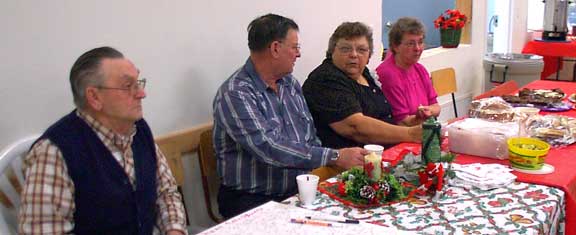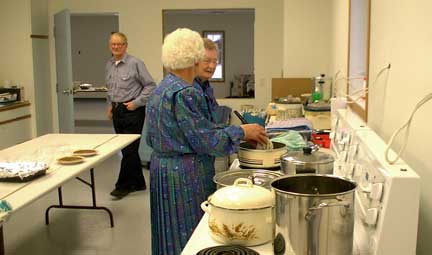 In the afternoon there was sandwiches, sweets and coffee. When these pictures were taken around 4:30 preparations were underway in the kitchen as the evening pot luck supper was soon to get underway.

Meat balls and pie were being readied while in the game room the table was being laid out with the bread and cold dishes that would soon be overflowing as dishes for the evening meal would soon be place with them.