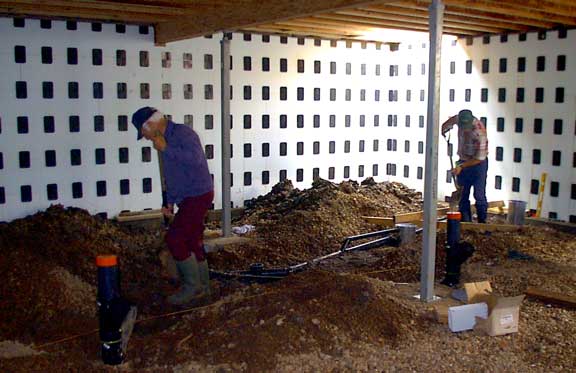 Water and Sewer Lines Installed In Basement
FTLComm - Tisdale - Wednesday, June 27, 2001
The Tisdale Golden Age Centre has been on a bit of a hold lately as the structural carpenters have been held up with another project by the rain. Yestereday the plumber was installing the sewer lines in the basement and preparing to put in the water service.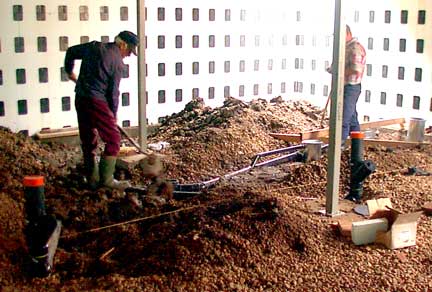 The lines have to be installed then buried before the cement floor can be installed and work progress with the other services that will be placed in this utility area.

It is now expected that the structural portion of the building will be erected starting in the first week of July.

Interest in this whole community project remains very high as each evening people stroll over to the site to see how things are going.

But the project is far from complete, though most of the funding is in place the organisers are still in serious need for at least another $50,000 to accomplish the kind of finishing that a building of this type will need to be fully operational. Various raffles are being conducted and the organisers are still hoping to see some donations that will help to add the finishing touches to a worth while community project. If you would like to participate contact us here at Ensign and we will get you in contact with the fund raising committee.