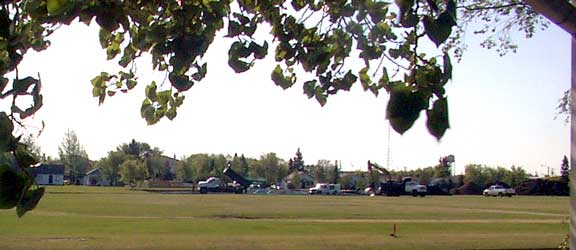 Time For Water and Sewer Lines
FTLComm - Tisdale - May 28, 2001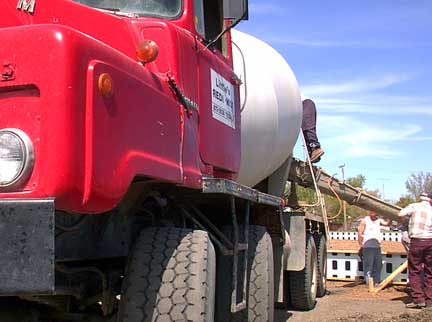 In our last report on Golden Age Centre project we told you that the cement for the foundation would not be poured until today but as it turned out Little's Redi-Mix was able to work the project into Friday afternoon and the forms were filled and trowelled off ready for the next phase.

The foam forms produce a rapid method of getting a foundation but they also produce a pre-insulated one but this new structure has been designed with energy conservation in mind. After all everyone knows that natural gases prices are unlike to go anywhere but up in the future so it is best to plan to make the best use of the heat produced. Once the bracing is removed from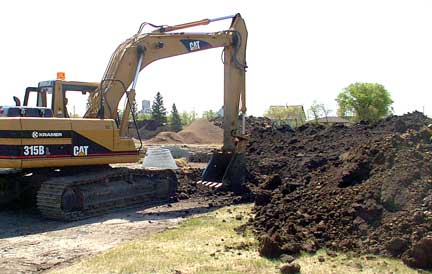 around the foundation forms a buffer zone of foam will be installed as a pillow around the entire project to further increase its ability to retain heat.

Even more interesting is the heating system designed for this building. Two one hundred-fifty foot wells will be installed South of the building to act as part of the heat pump and heat sink system. As more information on this aspect of the project comes available we will get you more details.

In the meantime, the town began installation of water and sewer lines this morning (picture at top of page)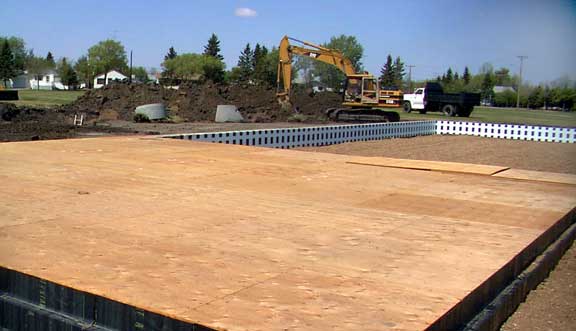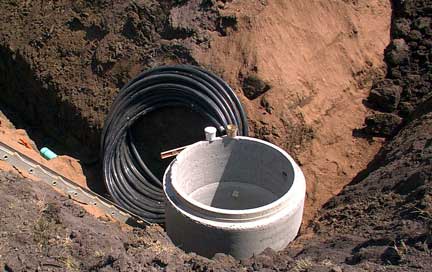 The picture above shows the completed foundation and the town's back hoe as it had stopped for lunch.

A manhole is being installed out from the building to bring in the sewer line and allow access to it in the future.

A team of volunteers were on the site all morning clearing away the shoring and braces for the foundation as this project moves relentlessly onward.