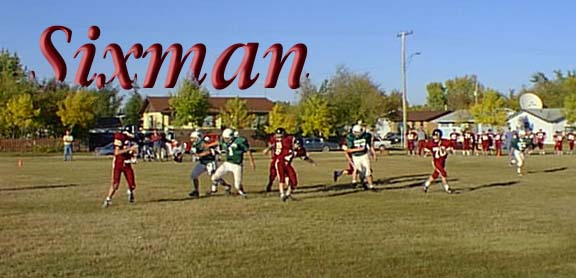 FTLComm - Tisdale - September 21, 1999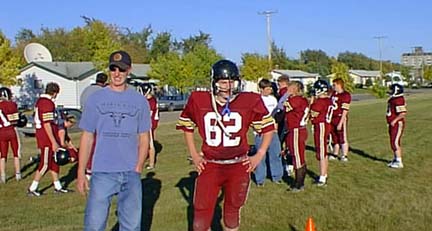 This interest in football has really increased in Tisdale so much so that TMSS has fielded a grade nine team to play six man. They can not be competitive enough to play in the local six man league of Bjorkdale, Arborfield, Carrot River and Porcupine Plain but they will have some exhibition games. Bjorkdale brought in a team of grade nines and tens for a Monday afternoon contest that was played in ideal conditions with a good number of fans on hand to cheer for both teams. Bjorkdale's team has more experience and were able to control play but the Tisdale guys put on an excellent show. Six man football is extremely volitile so that even with very closely matched teams the score can be extremely one sided. With fewer defensive backs a quick runner can simply break out and there is no one to stop him.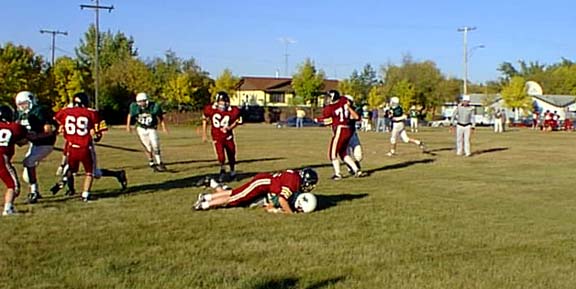 These pictures tell the story of the excitement and great weather for the game but if you want to see more of this game we have a second page of more pictures of the game and the fans who were out enjoying the Monday afternoon . Second page.