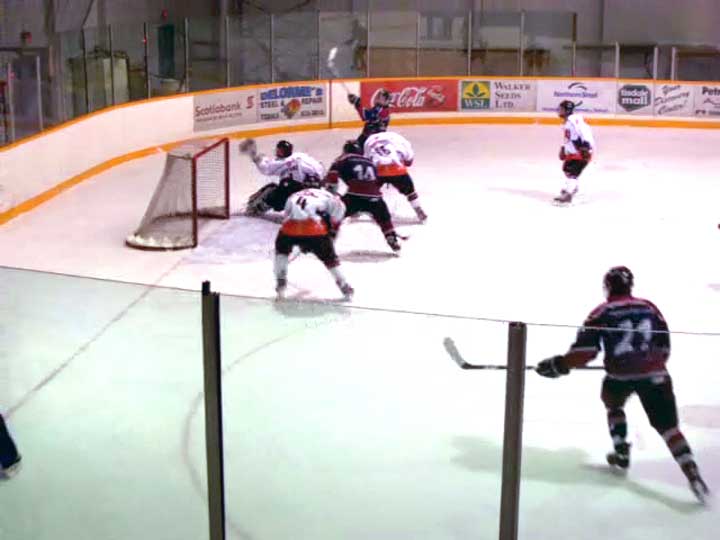 Trojans top in the league
FTLComm - Tisdale - Wednesday, January 9, 2008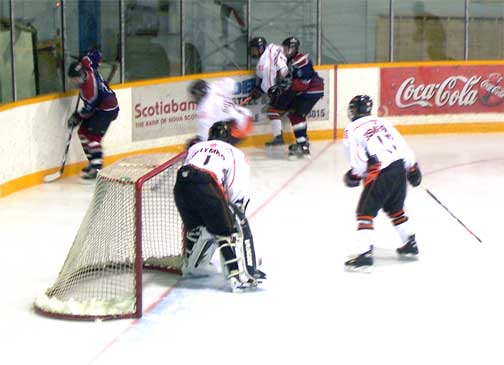 Though the Trojans have lost seven games this year and had one tie only four teams have caused them trouble. The red hot Saskatoon Blazers (only one point behind the Trojans in second place) beat the Trojans twice and held them to a tie, while they lost twice to the Prince Albert Mintos and the Notre Dame Hounds. That one other lose was to the Swift Current Legionaires.
During the Christmas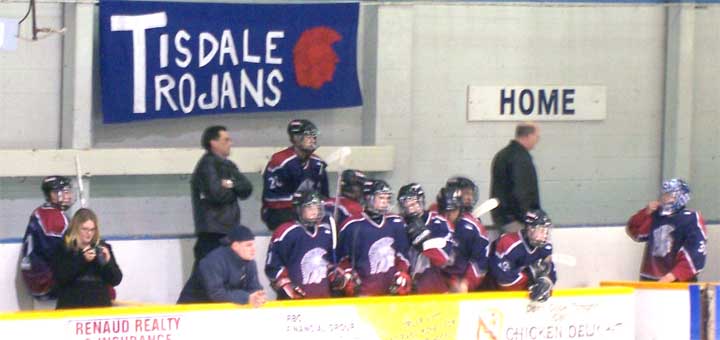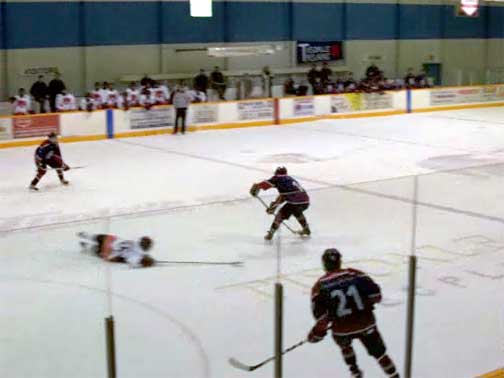 break the Trojans did well at the Mac tournament in Calgary where they lost in the semi-final to Russia who went on to win the tournament in the final game with Vancouver.
Tuesday night's game was a quiet affair, in fact most games in Tisdale are quiet affairs. Though Tisdale fans love and appreciate hockey they are the quietest fans anywhere. Playing at home in Tisdale is a disadvantage for the Trojans as they have loyal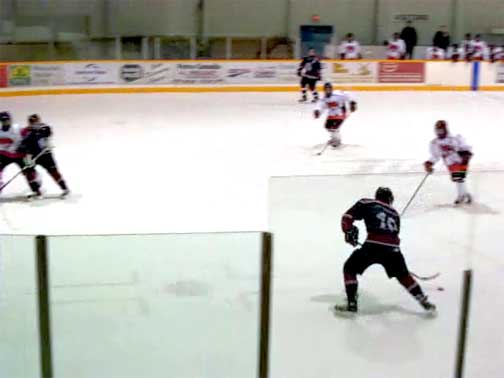 but really reserved supporters. The Saskatoon Contacts are a good team and play outstanding positional hockey but the Trojans are better. Their problem is a left over from last season where they tend to get far more penalties than necessary. the game ended with a two to one win for the Trojans.
Saturday they take to the ice against the sixth place Moose Jaw Warriors. It will be a good game so go and cheer for the Trojans you will be with a full arena of fans but the rest will be silent as usual.
In these pictures you may have noticed the Trojans are dressed in their away uniforms. The team formally accepted with gratitude the away jerseys they are wearing this season from Tisdale Flood & Fire. Tisdale Flood & Fire sponsored all the away uniforms this season as their contribution to the Trojans for this season.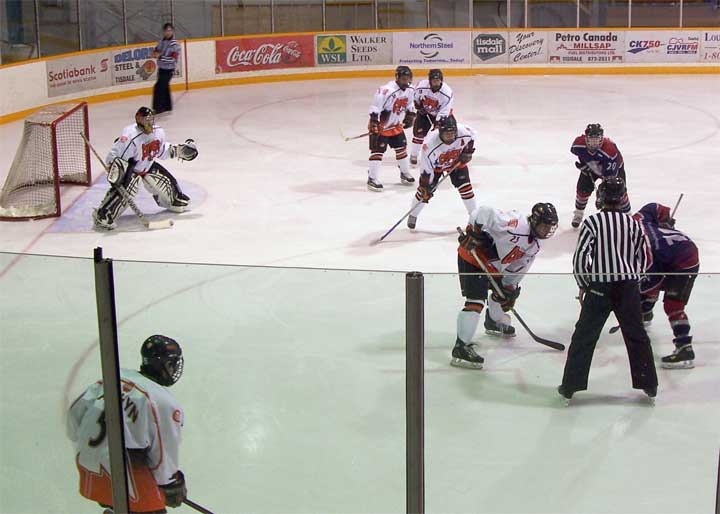 ---
Return to Ensign
This page is a story posted on Ensign, a daily web site offering a variety of material from scenic images, political commentary, information and news. This publication is the work of Faster Than Light Communications . If you would like to comment on this story or you wish to contact the editor of these sites please send us email.
Editor : Timothy W. Shire
Faster Than Light Communication
Box 1776, Tisdale, Saskatchewan, Canada, S0E 1T0
306 873 2004