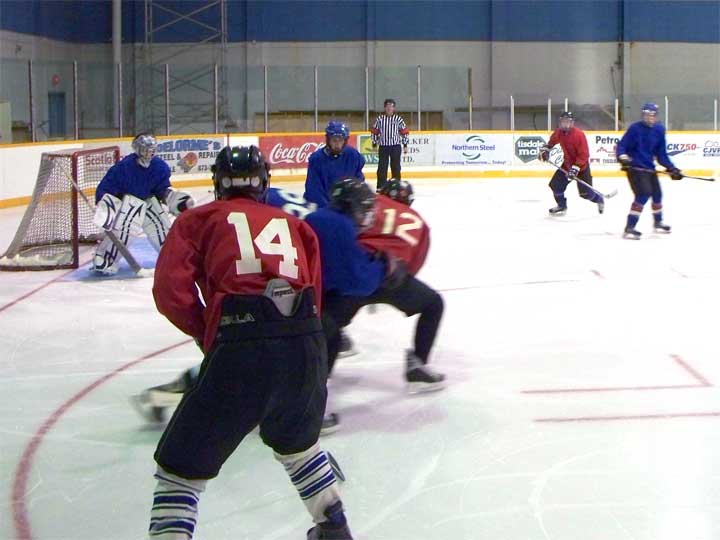 Trojan intersquad game launches the season
FTLComm - Tisdale - Monday, August 18, 2008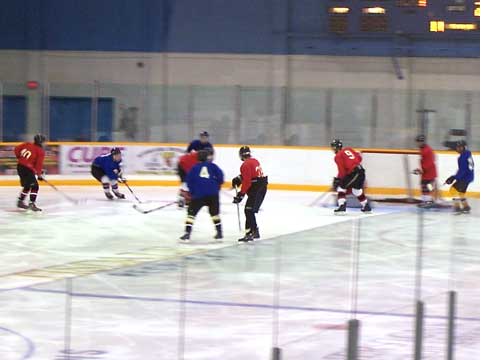 The final evaluation camp to select this year's team was held by the Trojans over the weekend and forty players were picked for the intersquad game Sunday afternoon. Most of these players have try outs for other leagues and so it will not be until the very end of the month that it will be known as to who is available for this year's team. All in all the school year is fast approaching and the team will be pretty much settled by the registration for school this year.
As you can see from the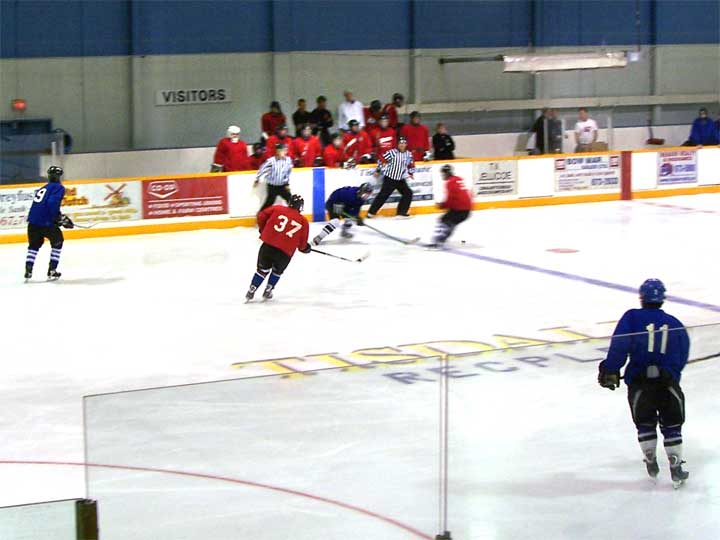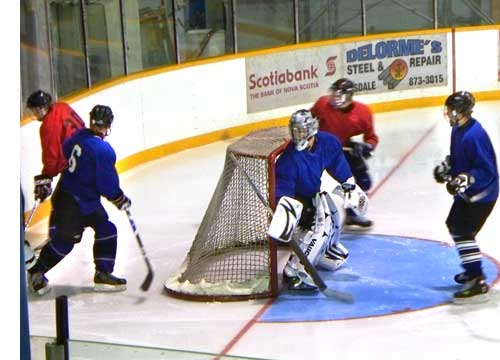 roster there were players who made the forty players for the intersquad game from almost every part of the province.
The Trojans do not begin their 2008 - 2009 pre-season schedule until the first week of September. That schedule and the season regular schedule will be posted on the Trojan web site by the end of the week.
There was a good crowd on hand Sunday afternoon to see the prospective team for this coming year. Of course, many of the fans were family of the players but there were a large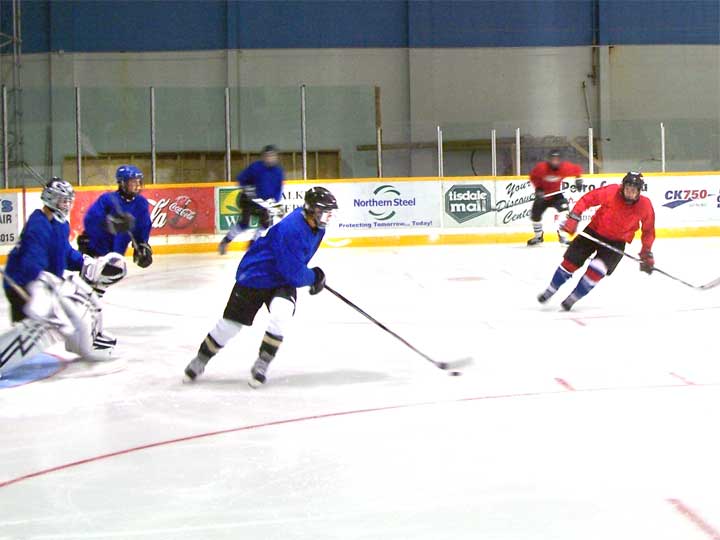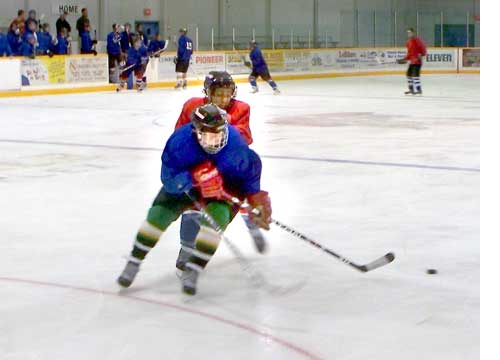 number of diehard Trojan fans in the stands.
For most fans this was their first glimpse of the new logo and jerseys for this year. Since the beginning of the team they have used the silouette Trojan head as the team logo but this year a new design has been created and graces centre ice in the RECPlex.
The game was an exciting one with lots of scoring and definitely peeked the interest of the fans who eagerly await yet another great season of hockey.

---
Return to Ensign or Saskatchewan News
This page is a story posted on Ensign, a daily web site offering a variety of material from scenic images, political commentary, information and news. This publication is the work of Faster Than Light Communications . If you would like to comment on this story or you wish to contact the editor of these sites please send us email.
Editor : Timothy W. Shire
Faster Than Light Communication
Box 1776, Tisdale, Saskatchewan, Canada, S0E 1T0
306 873 2004