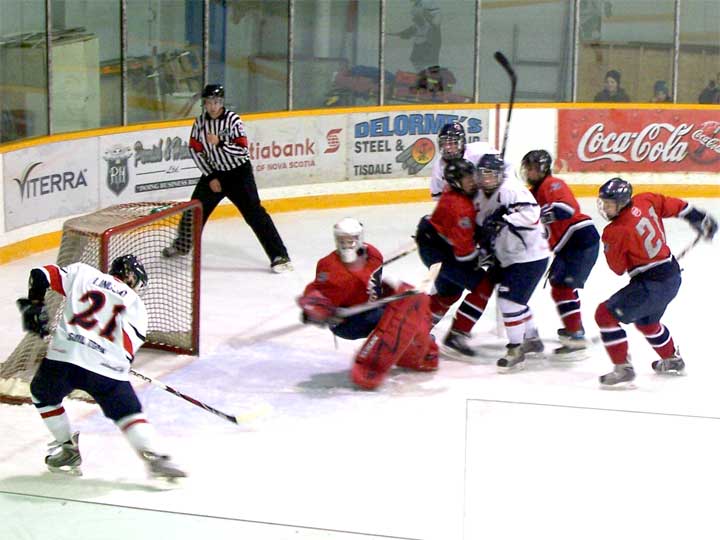 Trojans 10 and 6 early in season
FTLComm - Tisdale - Thursday, November 6, 2008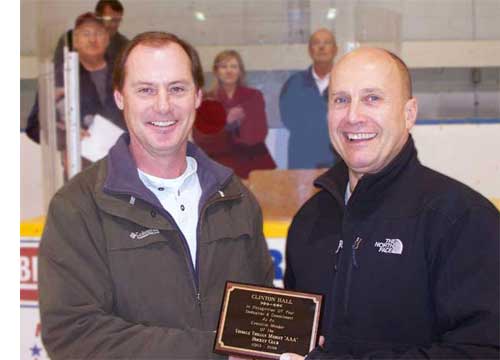 Wednesday night the Trojans were here at home after eight straight games on the road. They lost one of those in over time and two more to Moose Jaw and the Hounds but won the rest including the last three in a row.
Before the game got under way Thursday night the team took a minute to recognise the contribution of former executive member Clinton Hall (right) as Trojan Presdient Dwight Olson presented Clinton with a plaque commemorating his years of work for the team.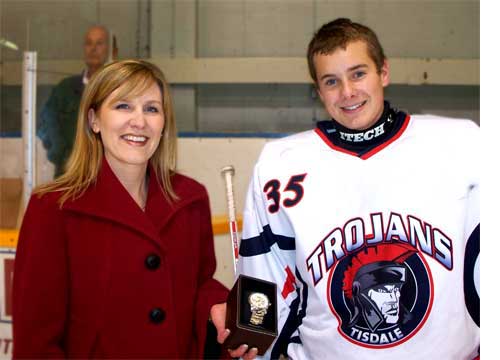 Then Kim Markwart presented goalie Blake Voth with a watch in recognition of being chosen the October player of the month. Blake is in his second year with the Trojans and his home town is Herbert.
The first period ended with the Trojans having a narrow one goal lead with a score of two to one but is clear to see why the team is having such a good start this season. The Saskatoon Blazers are an excellent team with lots of discipline and fine hockey skills but the Trojans out skate them and out play them.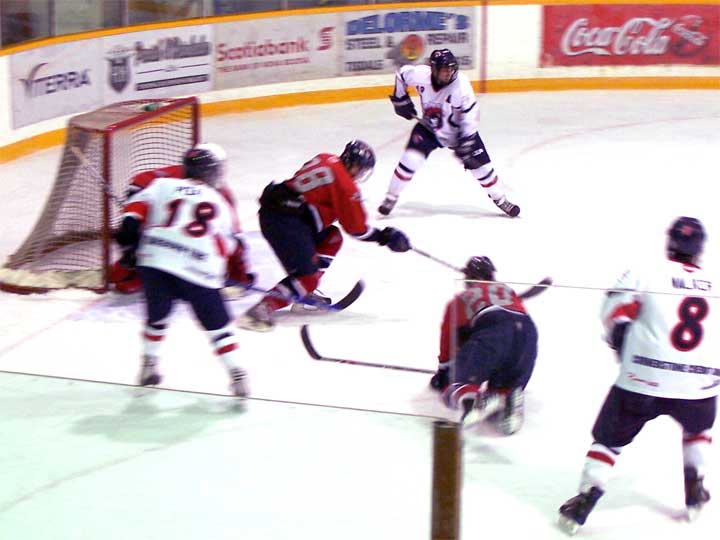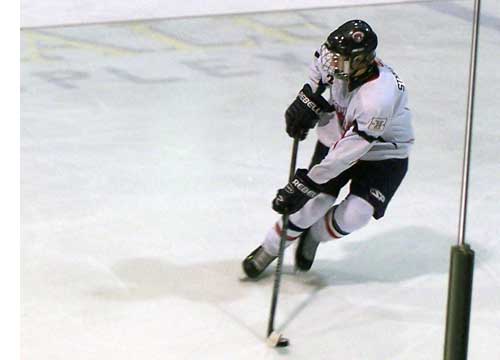 The remarkable team play and hard skating make the Trojans a very difficult team to deal with as they do not rely upon stars but on the systematic approach to puck handling and executing both defencive and attack plays. Rink wide passes to players skating into the position and a rigourous attention to positional play make them a joy to watch and extremely predictable but almost impossible to stop.
There are always penalties in hockey and the Trojans have outstanding discipline this year in avoiding the obvious penalties and patented plays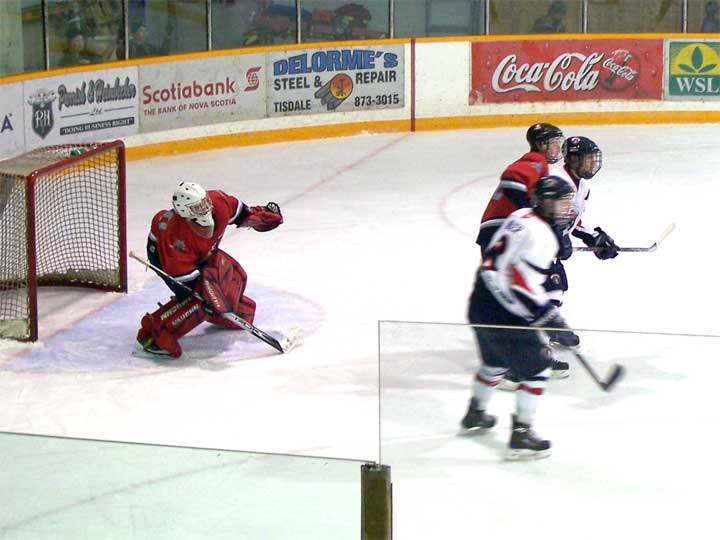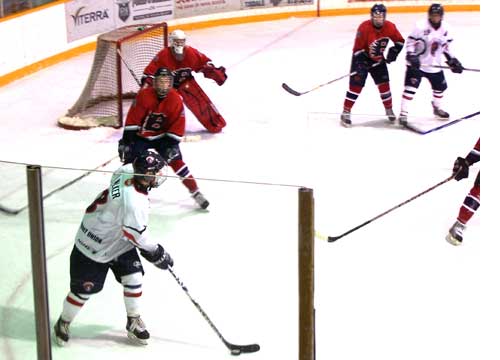 capitalise on their opponents missfortunes.
This coming weekend they play Saturday night at 8:00 and Sunday afternoon at 2:00 against the Regina Pat Canadians. They narrowly got by the Pat Canadians last Sunday 2 - 1 in Regina so these will be good games this weekend. There will be good sized crowds on hand for both games but there will be lots of room for you if you haven't been out to a game in a while I definitely recommend you see this exciting hockey this year's Trojans deliver.
---
Return to Ensign or Saskatchewan News
This page is a story posted on Ensign, a daily web site offering a variety of material from scenic images, political commentary, information and news. This publication is the work of Faster Than Light Communications . If you would like to comment on this story or you wish to contact the editor of these sites please send us email.
Editor : Timothy W. Shire
Faster Than Light Communication
Box 1776, Tisdale, Saskatchewan, Canada, S0E 1T0
306 873 2004