Journey Down The Lewvan
Yellow Grass - April 11, 2001 - by: Stu Innes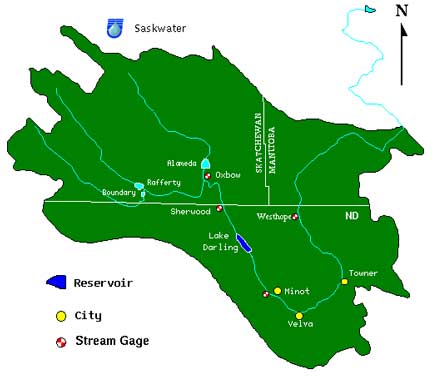 Looking for water, snow geese and the headwaters of the Souris river on the way out our farm yesterday.

This trip roughly follows the CN's Lewvan line (see map) Look for Lewvan straight east of Milestone on a line directly between Regina and Weyburn.

The bridge at the top of the page is right near the village of Lewvan (about ten miles South of Yellowgrass), actually this is fairly normal flow for spring as the headwaters of the Souris begin the journey over toward Lang, down to Yellow Grass, Weyburn, Nickel Lake and then to the Rafferty.

These controversial dams constructed during the Grant Devine years of government. Here is some info Canadian construction.

Rafferty Dam construction initiated in February 1988. Dam was completed in December 1991. U.S. contribution: $34.9 million.

Alameda Dam construction initiated in November 1990. Dam was completed in December 1994. U.S. contribution: $17.9 million

We have some water near Lewvan Sk. as this field shows this year.

I spotted some snow geese in the distance.

I drove around and they let me get fairly close.

A bit closer.

Then they took off.

The nearer half moved off aways and the rest felt safe enough where they were.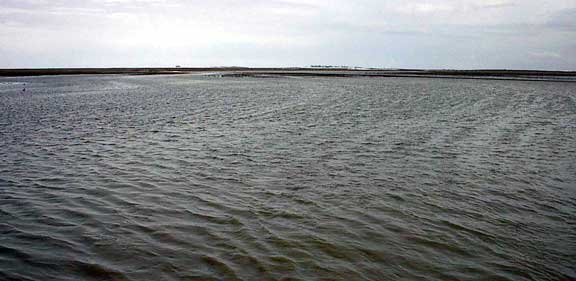 It will be awhile before we seed this piece.

If you travel toward Colfax from Lewvan you better keep it in between the ditches.