May snow storm continues throughout day
FTLComm - Winnipeg - Tuesday, May 11 2004 Images by Timothy Shire II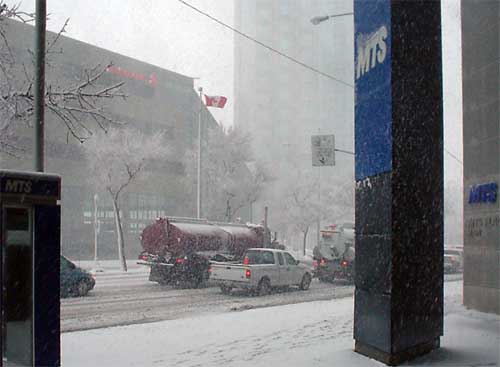 This morning's images of the snow falling on Winnipeg were made as Tim made his way to work this morning. Well the work day is over and as he came home he documented the scene and it is clear that though the work day may be over the snow fall definitely is not.

Weather people in Winnipeg said that they have received more than 20cm of snow today and over night expect another 20cm. In these pictures you can see that there is a lot of snow on the ground as 30cm would be about a foot deep.

Temperatures remain below freezing but the ground is warm enough to melt the bottom layer of snow turning it to slush.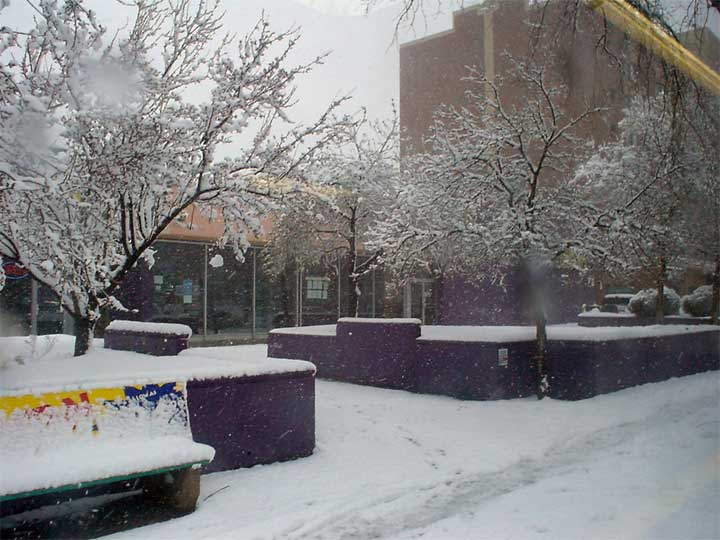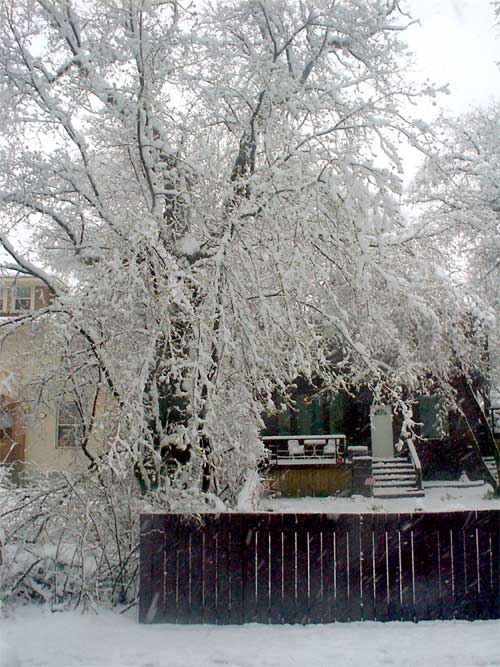 SaskPower was able to restore power to the southern Saskatchewan areas that lost power early this morning. There public information guy explained that the snow and ice was very heavy and easily brought down lines in scattered areas around Estevan.

This picture of a tree weighed down with wet snow explains the problem power lines were facing.

When we discussed these pictures this evening I asked Tim if this much moisture would pose a threat to the flood prone Winnipeg area. He said that very much depended upon the rate of thaw but since temperatures seem to be hold low are and forcast to continue below average the large amount of snow should easily be handled, even in Winnipeg.

When Andrew got home from work he too sent along a picture of his balcony (below) and said that there was little sign of the snowfall letting up.

It was ironic number three son just returned from a Mexican holiday and his pictures were of the resort and the far southern portion of Mexico. An amazing and dramatic contrast with these Winnipeg pictures. He said that at 5:30 it has begun to snow a little in Regina.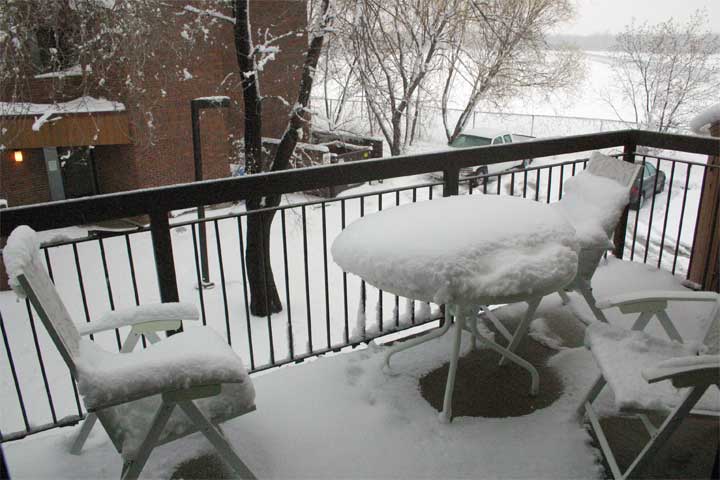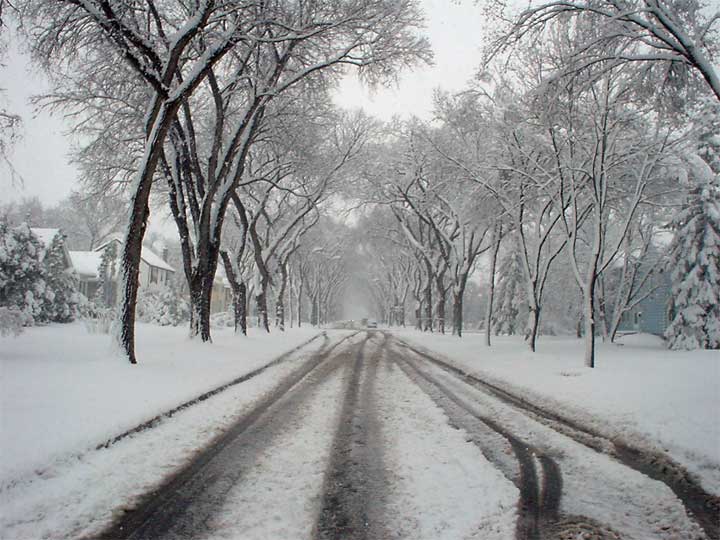 Return to Ensign - Return to Saskatchewan News

This page is a story posted on Ensign and/or Saskatchewan News, both of which are daily web sites offering a variety of material from scenic images, political commentary, information and news. These publications are the work of Faster Than Light Communications . If you would like to comment on this story or you wish to contact the editor of these sites please send us email.

Editor : Timothy W. Shire
Faster Than Light Communication
Box 1776, Tisdale, Saskatchewan, Canada, S0E 1T0
306 873 2004

e