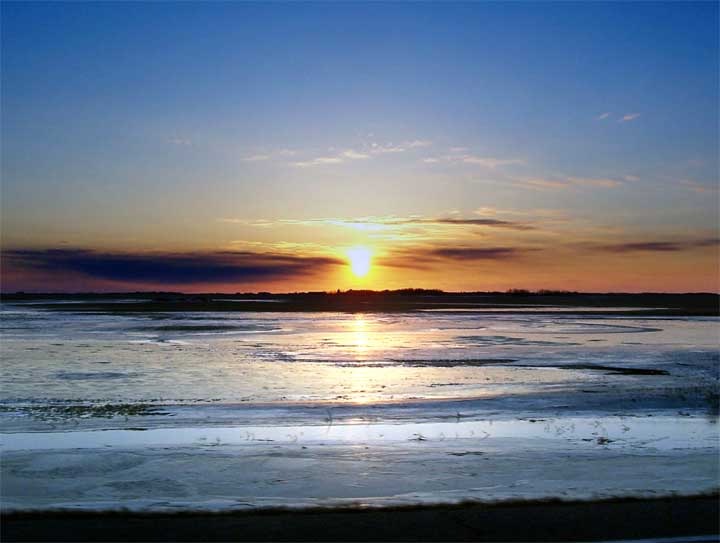 Frozen fields
FTLComm - Watson - Thursday, April 5, 2007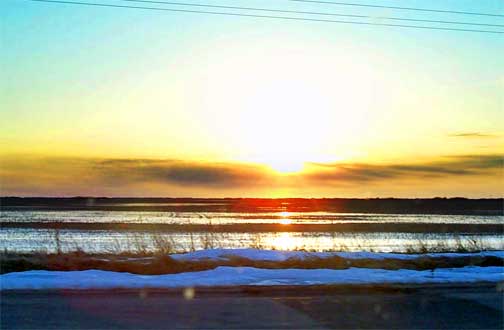 It is not unusual for the weather to cool down during the spring run-off. Temperatures fell last weekend and have stayed below freezing all week long. If you are a Canada goose you might be pretty a little ticked off that your landing areas are all hard surfaces but for the folks around Watson and most of the northeastern portion of the province this cool weather has been a really good thing.
These pictures were taken last evening of fields south of Watson which are now mostly covered with ice. Heavy snow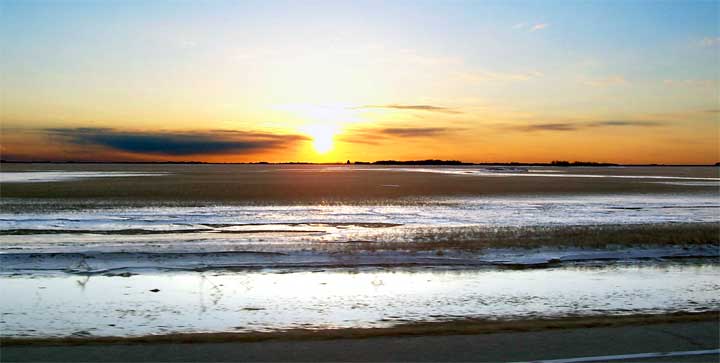 cover this winter meant that there was a very large run off and the flat lands from Watson to Leroy are pretty well covered. Water flows out of the higher land to the north east out onto the flood plain area and the streams in the area can not even handle heavy summer rains. But this year the cool snap chilled the run-off allowing the streams and water ways to flow under the ice and the melt process has been moderated considerably.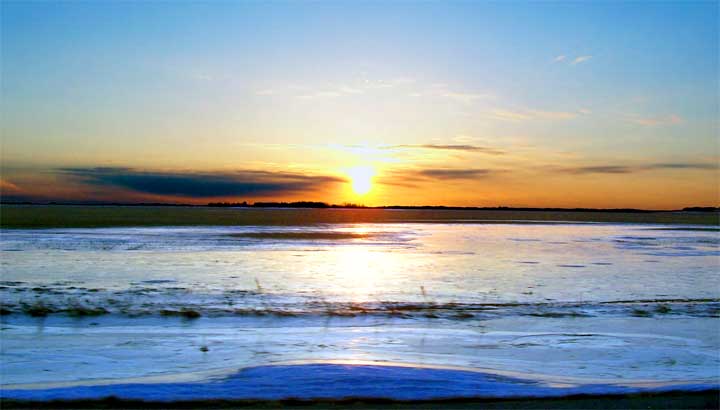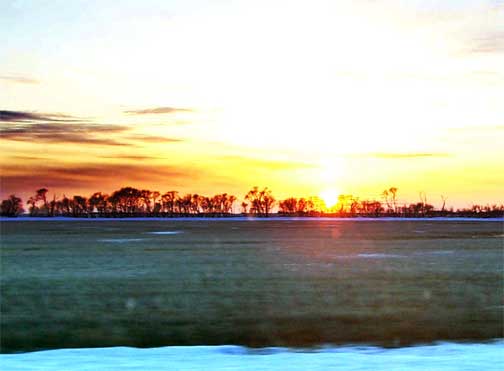 The pictures above are not ponds but are actual fields simply filled with water that is now frozen.
As you can see in this picture not all of the fields are flooded and you can also see that most of the snow has melted into water with only the large banks held by the wind break still in the melt process.
Here at Tisdale we have had a whole week with the Doghide hustling right along but within its banks and many believe that even it warms up above freezing the river and other streams in the area will be able to handle the
flow without it spilling out over fields and washing out roads and bridges.
The word had been that the Foam Lake area was in for some serious flooding and though water levels are very high the ice has moderated the flow as in the Watson area allowing the water to flow under the ice gradually reducing the risk of serious water damage to roads and other property.
So for right now, it looks like a dandy of a spring, that is unless you are a goose and all you can do about it is complain about having cold feet and having listened to your nagging mate about heading north early to get a good nesting spot to raise this year's early hatching goslings. A few days of cold feet can be tolerated.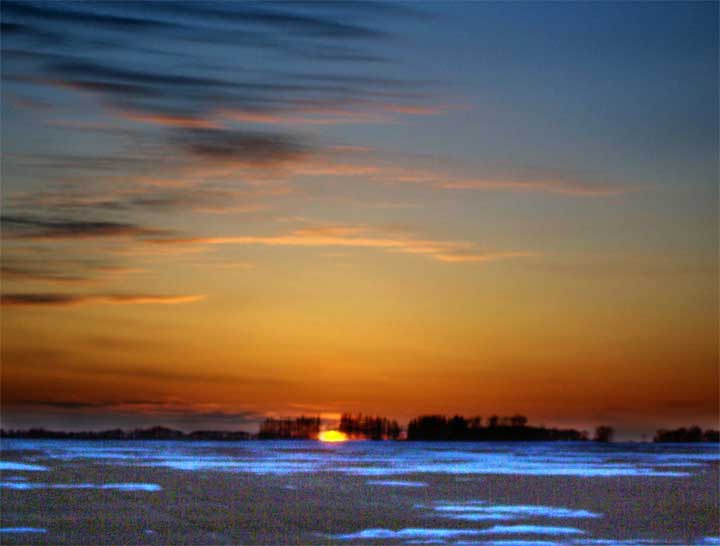 ---
Return to Ensign
This page is a story posted in Ensign a daily web site offering a variety of material from scenic images, political commentary, information and news. This publication is the work of Faster Than Light Communications . If you would like to comment on this story or you wish to contact the editor of these sites please send us email.
Editor : Timothy W. Shire
Faster Than Light Communication
Box 1776, Tisdale, Saskatchewan, Canada, S0E 1T0
306 873 2004