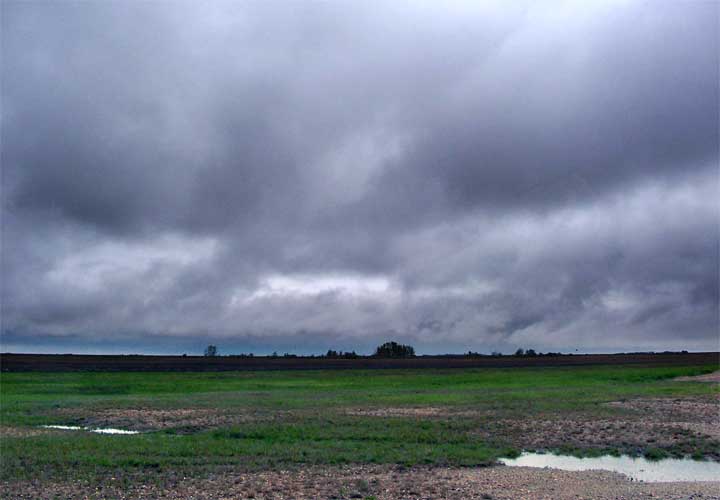 2.5
FTLComm - Tisdale - Thursday, May 24, 2007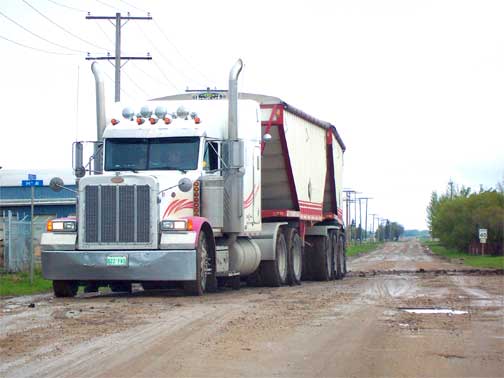 We only had a few sprinkles today that put some ripples on the puddles that litter our yards and streets. The next door neighbour's rain gauge shows two and a half inches of rain and that is since he emptied it on Sunday so it would seem we have definitely been dampened.
This truck with its muddy tracks illustrates how difficult it is getting around even on gravelled roads but in muddy fields it is going to take a while.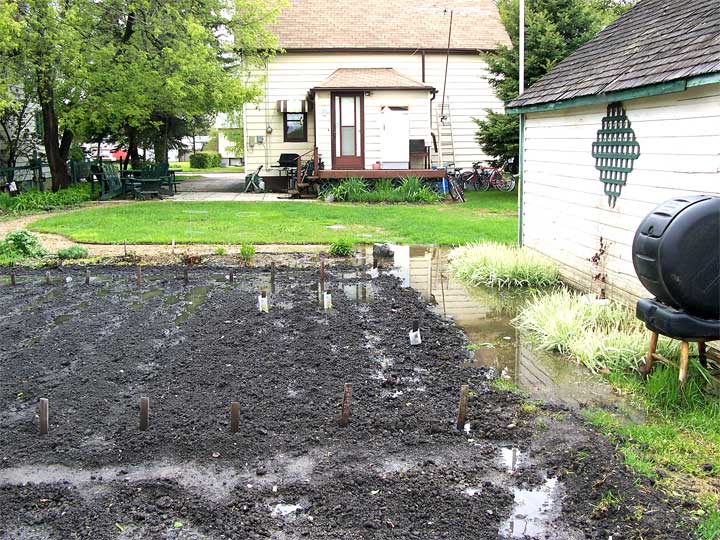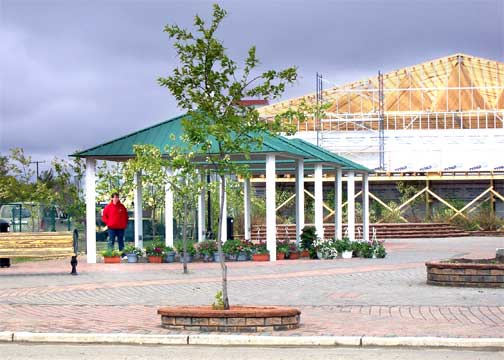 Above is a garden on the south side of town and it pretty much shows what it is like. One farmer explained it would be at least a week before he got back out on the fields to continue seeding and he is about 25% done at this point.
This fellow (right) was selling potted plants this morning but it was pretty miserable and he had few customers.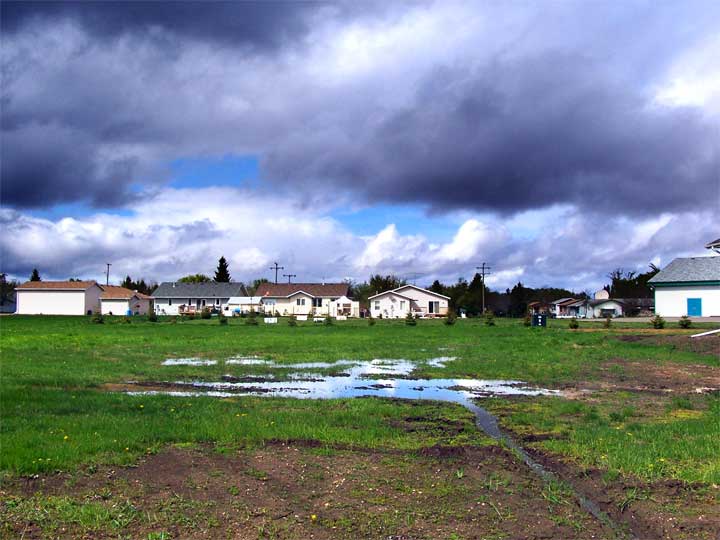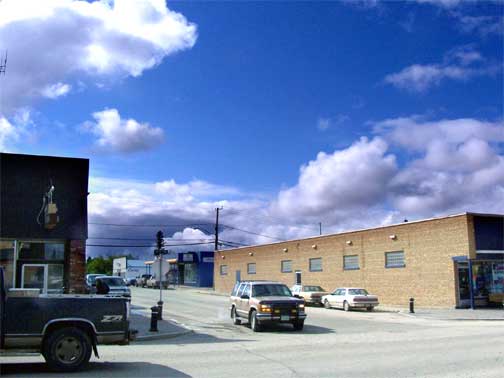 At about three or so I stumbled down town and the sky was breaking up a bit although it closed in about an hour later.
I asked a couple of farmers about the frost and neither had Canola up enough to be effected but noted a neighbour who got his Canola in early will have to do the deed a second time. The one farmer just shrugged explaining there was nothing to do but accept it.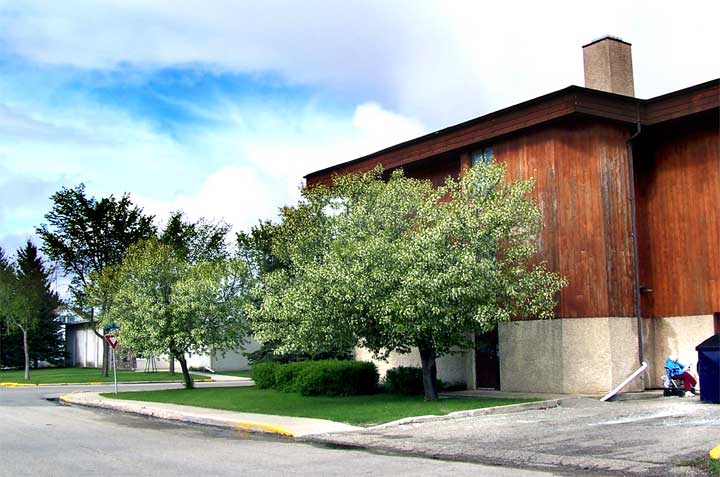 ---
Return to Ensign
This page is a story posted on Ensign, a daily web site offering a variety of material from scenic images, political commentary, information and news. This publication is the work of Faster Than Light Communications . If you would like to comment on this story or you wish to contact the editor of these sites please send us email.
Editor : Timothy W. Shire
Faster Than Light Communication
Box 1776, Tisdale, Saskatchewan, Canada, S0E 1T0
306 873 2004