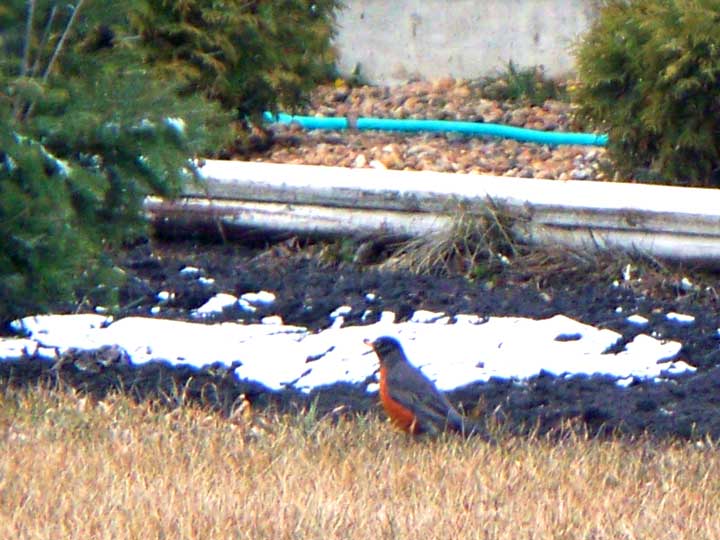 Welcomed spring
---
FTLComm - Tisdale - Tuesday, April 21, 2009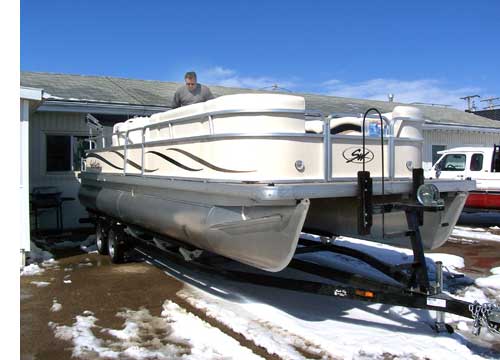 The first robin I noticed this spring was last Thursday when an excited pair visited our yard checking out the spruce tree for a possible nesting site. They were gone before I could get a picture but it seemed Sunday (above) morning that every yard had a couple hoping around.
On Friday Shawn showed me his new 25ft. boat as he cleaned it up and put up the canvas. His thoughts were definitely focused on the coming summer and the fun he and his family would have with this outstanding craft on Good Spirit Lake.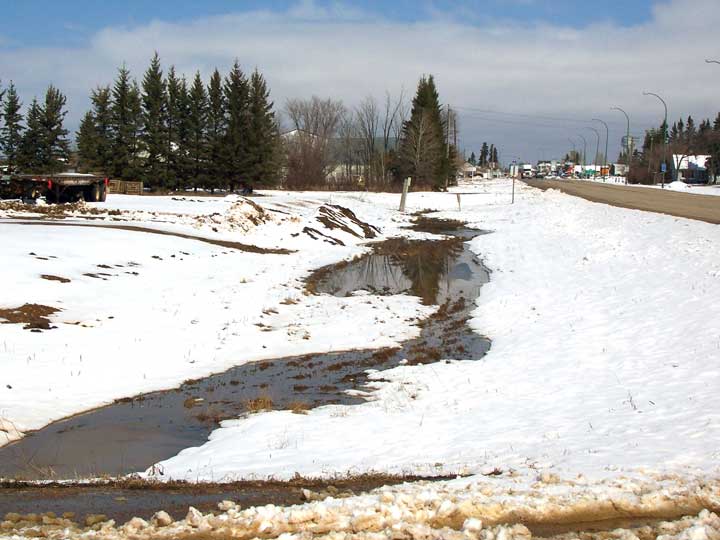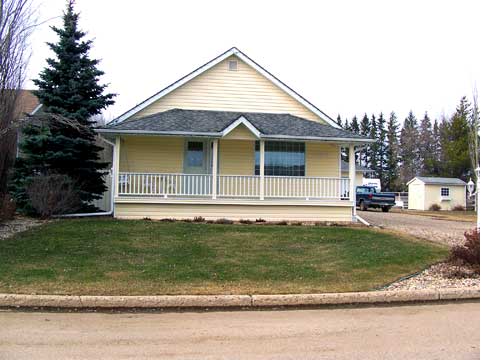 I took this picture of this ditch on the south side of town Friday morning. At the time I didn't realise that only a few miles north there was no snow on the ground at all.
Yesterday afternoon when I went for a drive around town with the sky overcast I noticed that the snow was now gone and indeed there were even a few patches of green grass. Some of the golf course greens are coloured up as are some of the fairways.
This picture (below) was taken yesterday afternoon near Parrish and Heimbecker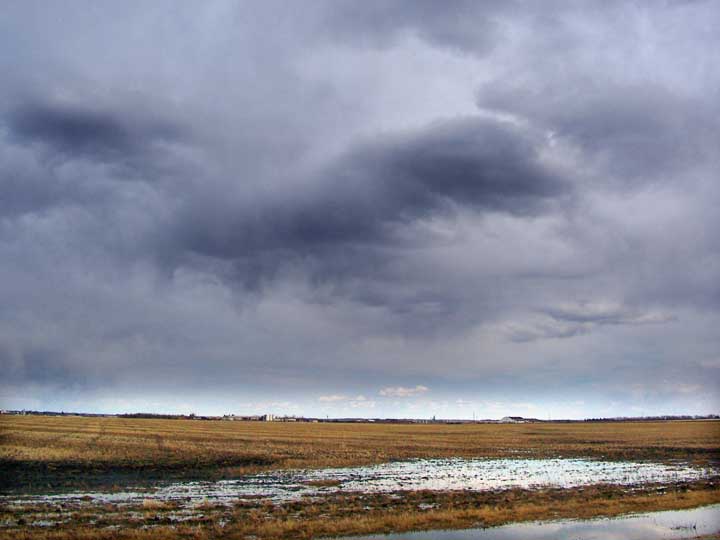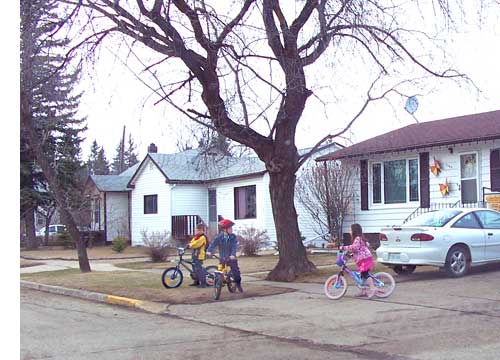 looking toward town.
This group of children (right) were giving their bikes a work out yesterday afternoon. Now after school each day you really have to watch when driving around town because these things can pop up anywhere on either side of the road.
The process of setting up new grain bins (below) at the Beeland Co-op yard is well underway with a small crew on the job bolting the things together. There looks to be 28 tops started so far when this picture was taken this morning.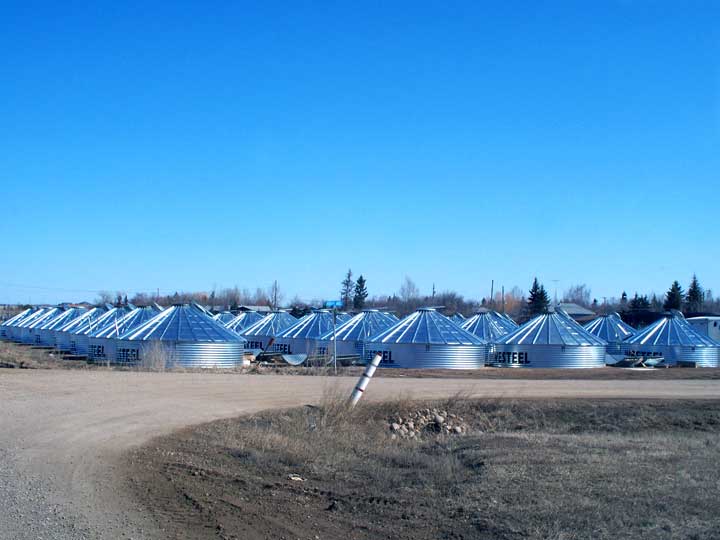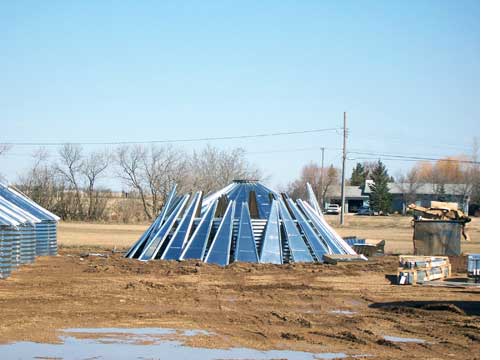 Today was auction day and there were a lot of people in town. The parking lot east of the Schapansky site was filling up at 10:00 this morning (below) and the sale was already in full swing with vehicles also parked across the highway on the road to the golf course.
There was also more traffic downtown as bargain hunters from the whole Northeast area converged on Tisdale to be at the huge auction sale. It was, as you can see, perfect weather for the event as the sales wagons worked their way through the consignments.

---
Return to Ensign
This page is a story posted on Ensign, a daily web site offering a variety of material from scenic images, political commentary, information and news. This publication is the work of Faster Than Light Communications . If you would like to comment on this story or you wish to contact the editor of these sites please send us email.
Editor : Timothy W. Shire
Faster Than Light Communication
Box 1776, Tisdale, Saskatchewan, Canada, S0E 1T0
306 873 2004