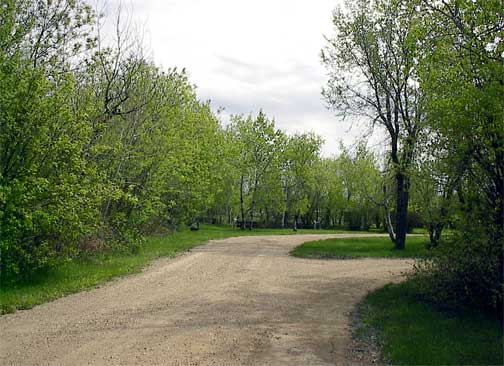 The Tisdale tourist booth is in a perfect location and visitors have an opportunity to stop in and check out what is happening and perhaps make use of one of the finest town campgrounds in the province.
Nicole Moser has the responsibility of heading up the booth this year. Both Nicole and Leanne Guending were on hand today getting things ready for business that begins this Victoria Day weekend.
A quick turn around the camp sites told me that the park is in ideal shape with the trees coming out in leaf. There was a bit of a water problem in the south east part of the camp ground but workers were on the job this afternoon sorting out that problem and all the sites will be ready come this weekend.