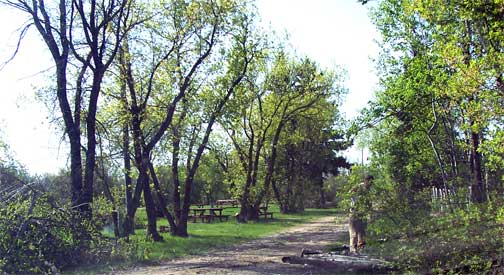 flooding had done some damage to the area so it was fitting to give the place a major overhaul.
Steven has been working all week getting things shaped up and this morning was hard at work mowing the minature golf course when I interrupted him to get a picture.
The tourist booth is an important part of Tisdale's tourist industry and the campground which will be in first class shape tomorrow, is a fitting and elegant representation of this community.
The flow of campers has already begun early this week as Saskatchewan and visitors to the province head for the parkland of northern Saskatchewan to enjoy the wilderness and the outstanding fishing.