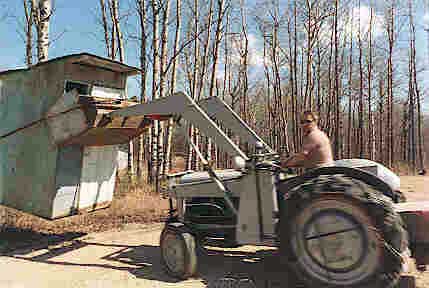 This Little Ford of Mine
Greewater Provincial Park February 24, 2000
By Jerry Crawford

I have a 9N, built in 1941. It has a Robin-Nodwell loader and a front-mounted hydraulic pump. I made a bit of a modification to the starter system which ensures starting in any weather, and it looks after all my snow-moving and trash hauling needs. It likely cost about $700 in 1941; without the loader, and in better condition, I bet I could get close to $2,000 for it today!