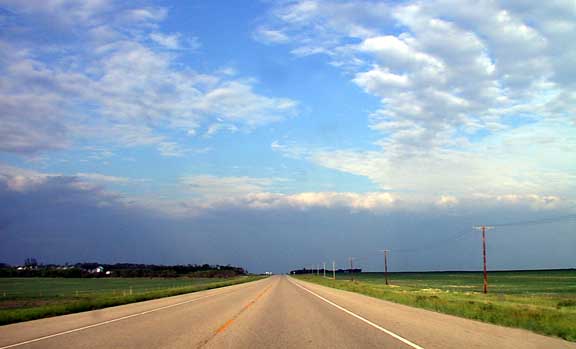 Time To Go To Winnipeg
FTLComm - Yellowhead Highway - Monday, June 24, 2002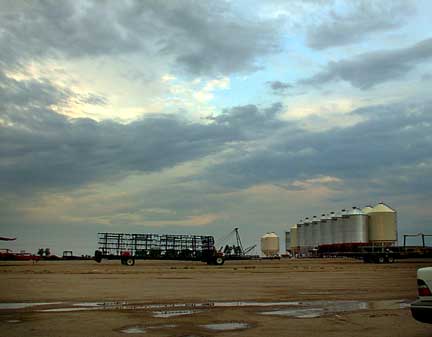 Each summer we have made a trip to Winnipeg, usually in July, this year we were able to go in late June and yesterday was travel day.

West of Yorkton the line of showers was clearly visible (above) and at Yorkton (right) there was already water laying from an earlier shower.

The picture below shows Yorkton's sunset.

Of course as one travels across Saskatchewan the state of the crops is what catches one's eye. Canola which should by now be in flower is only emerging in most fields.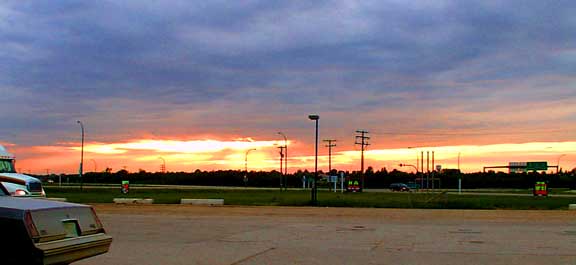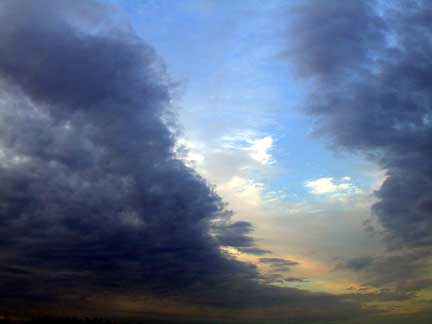 As we approached Russell Manitoba the complex system that would bring showers to both Manitoba and Saskatchewan over night was well on its way to developing.

The showers were very scattered affecting small areas but over all they covered many places and dumped about a quart inch in each case. We were able to wash the wiindshield at Portage.

Morning brings us to a humid Monday morning as a squirrel inquires as to our well being.

Over the next two weeks we will bring you the usual stories from writers across Canada and our pictures will be here from Winnipeg.