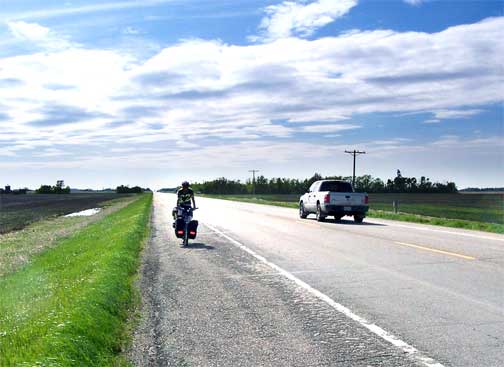 Twenty-six year old William Cole has been dry for two years but as everyone knows this is a struggle every day. He grew up in Prince Albert and this explains his detour. He departed Cassidy on Vancouver Island on April 15 to begin a bicycle journey across Canada.
His mount, an English built mountain bike, was given to him by sponsors and so far it is handling the sixty miles each day.
Yesterday he and I talked near Valparasio with a stiff twelve knot wind blowing toward him on the highway. He had worked his way to Calgary then to Drumheller and across to Saskatoon and then to Prince Albert. From Tisdale he will make his way to Swan River and down to Winnipeg and before October he will be in the Maritimes.