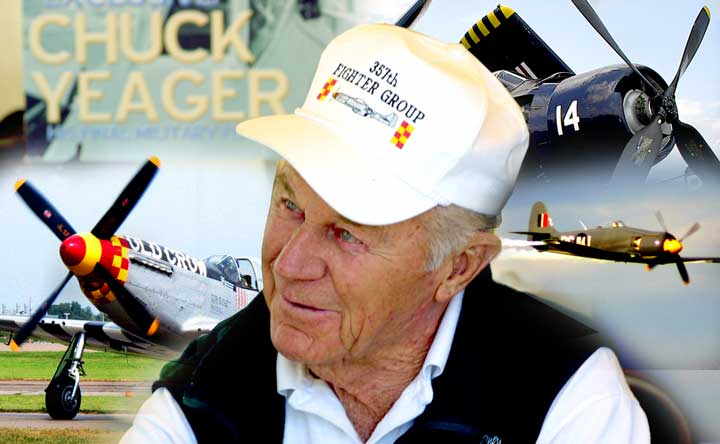 Oshkosh - First Look
FTLComm - Oshkosh Wisconsin - Sunday, August 24, 2003
If you are or have been involved in aviation there is a kind of elevated attitude toward climbing into a machine and defying gravity. The ultimate shrine of the aviation world has become the Experimental Aircraft Association convention AirVenture that takes place in Oshkosh Wisconsin at the end of July each summer. We had talked and dreamed of going to this amazing event for decades and this summer things worked out so we could made the trip.

When we set about planning the trip and then got into it we had set ourselves some simple goals. For me it was to see one of the legends of aviation, fighter pilot, test pilot, breaker of the sound barrier, air force general and real life hero Chuck Yeager. His remarkable life and achievements have gone hand in hand with the development of flight and in this the 100th anniversary of powered flight it just seemed like the time to see this man. Andrew wanted to expand his knowledge of the home built aircraft world and together we felt that visiting the Oshkosh AirVenture was not a once in a lifetime event but rather something that would need more than one visit to gain some insight into the realm of do-it-yourself aircraft manufacturing and flight.

We had spent Monday July 28th travelling from Winnipeg to Woodville Wisconsin and on Tuesday in scorching heat we rolled over the hills and through the forests of America's Dairy State to arrive on the outskirts of Oshkosh as the official opening of AirVenture 2003 got underway. As we parked the van outside the University of Wisconsin registration building the sky above rattled with the sound of countless World War II aircraft, P-51s, North American Harvards, a B-17, one after another and some in formation were swooping over Wittman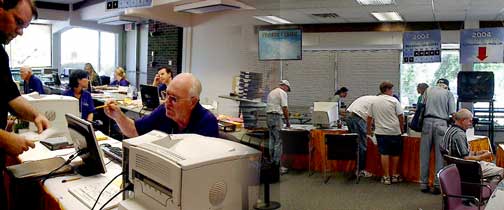 Field then proceeding over the small city by Lake Winnebago then wheeling around to make another pass.

We had decided not to go to the first day of the event but rather to sort out getting there and getting a feel for the way things were set up. A highway detour brought us into Oshkosh on a route not on our planned itinerary but it would not have mattered as the streets and highways were a tangle of road blocks and gridlock. But Andrew's planning had paid off and we were at the University of Wisconsin and got our room for the next three days. The place was busy but sensible and the information and volunteers were exceptional.


We got our gear into the room ( red outline in picture) and found a great parking place across the street for the van. The room was $40 US a night and we were able to an Internet connection up and running and a telephone that we could be reached at. The only set back besides the heat and no air-conditioning was that the wash room was either one flight up or one flight down. By the time we got our room squared away the day was moving on and the main airshow of the day was over as plane after plane began once more landing and parking at the air field less than a mile away.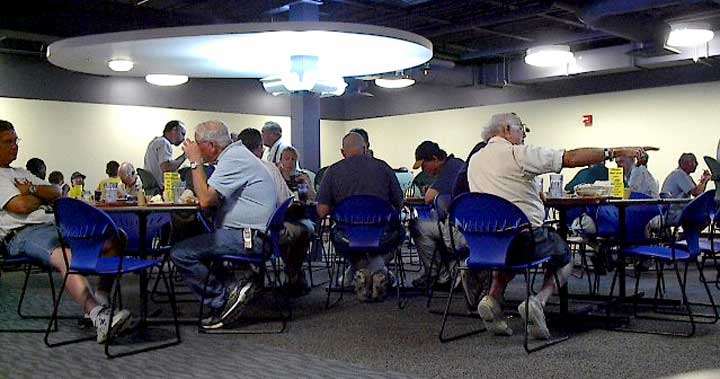 We were tired and hungry and decided to go with the $10 buffet meal in the University cafeteria. This was an excellent choice as the food was the only good food we found in the week we were in the United States. The picture above is a good cross section of the people attending the event. Pilots, enthusiasts, older, younger and even some young families with children, each and every person with stories to tell and adventures to share. I am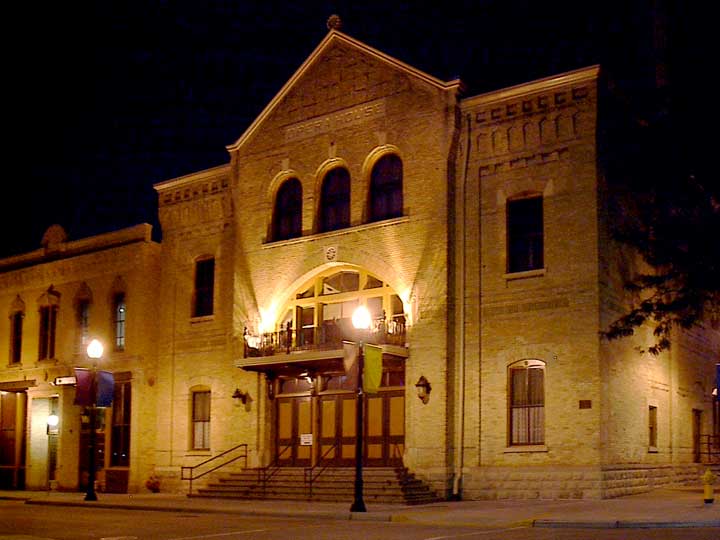 After supper we decided to look around the city and this was a surprise. After all Andrew and I are Canadians and an old town for us is something settled when the railroad was built in 1885 but in minutes after leaving the parking lot it was obvious that Oshkosh was a city established much earlier than
that with building designs that we had only seen in movies. The Grand Opera House (above) is a landmark in the city and it was remarkable later that night to dig into the Internet to see it as it looked in 1900. But the architecture of buildings public and private even in the dark just presented more and more questions.

A large open city square is the heart of downtown Oshkosh and this hot summer night it was the scene where there all kinds of people and a pick up music session in progress on one corner.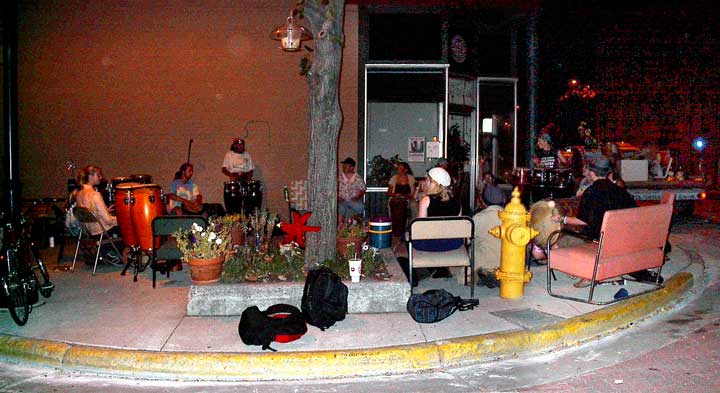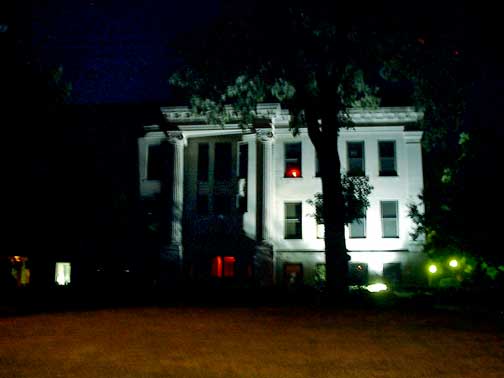 We worked our way around the core of the city on its well paved streets admiring the buildings and surprised at the age of everything.

After a visit to a supermarket we had to do research.

It seems that Oshkosh was like all of the former "Louisiana Purchase" (the area along the Missouri and Mississippi rivers) explored and established trading system developed by folks from New France. We had noted the abundance of French place names but the realisation of the early peaceful development in North American by the traders from New France is not an immediate fact to we who have never known anything but the prairies.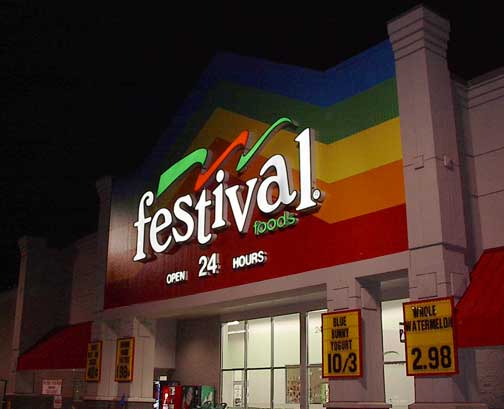 The trading posts and Catholic missions were all early 18th century developments and in the early part of the 19th century it was decided to name this city after local friendly Indian chief as a compromise between French and later arriving immigrants.

Wisconsin was covered with forests and this community was a saw mill town with its economy based on the lumber industry. When the civil war came it sent off more than a thousand young men to fight in the Union Army. Clearly, it was a civilised place with only one major recurring problem and that was fires that plagued the community throughout its early years.

The founding of a teachers college in Oshkosh which later became the University of Wisconsin played a key roll in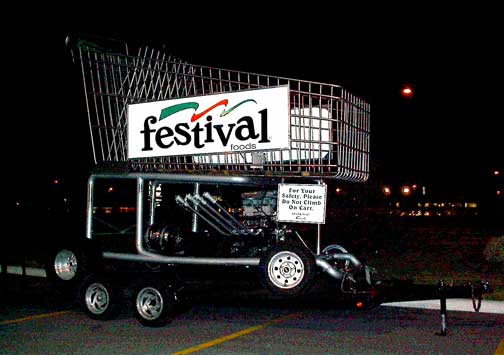 shaping the community and perhaps explains the cultural context for a logging town. (I have included a few historical references below that will help you piece together the history of Oshkosh.)

There are six of these "Festival" outlets in Wisconsin and this drag shopping cart is obviously a promotional project for the store.

It was near eleven at night when we began our brief tour of this large supermarket and I have to tell you I was shocked. Other times we have visited North Dakota or Montana we have always been impressed at the low prices for food. But this tour told us that things have changed.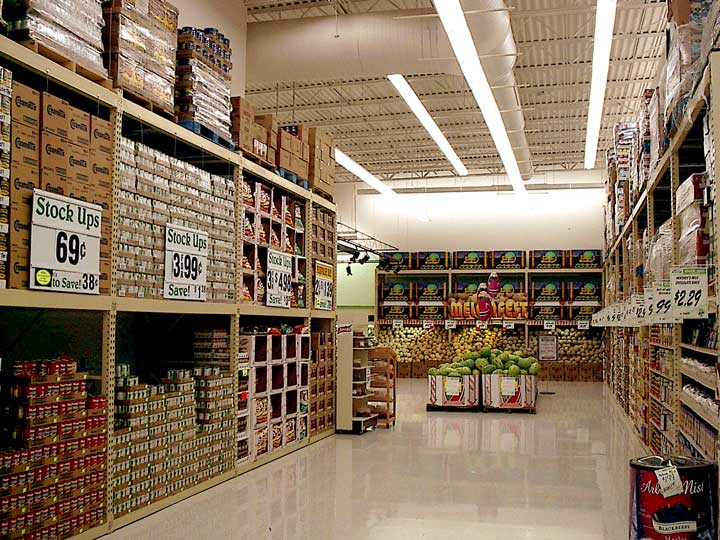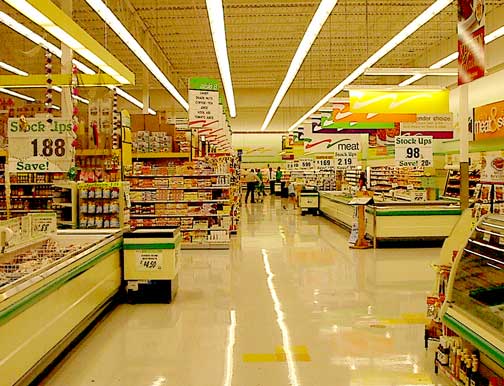 The only thing that could be described as even close to Canadian prices were dairy and poultry products. When the difference in dollar value was taken into consideration it pretty well looked like a normal shopping trip to this store would cost me about 40% more than buying the same type of products at Superstore or even Safeway. The real shocker was in the meat department where beef prices were more than 100% more than we pay in Canada and it looked like pork was pretty well the same. Produce looked more expensive but closer to Canadian prices.

We bought a grapefruit for one US dollar and headed back to the dorm to do the research and get ready for Wednesday.
References:
The City of Oshkosh Landmarks Commission
http://www.ci.oshkosh.wi.us/Landmarks_Commission/Default.htm
Opera House in 1990
http://www.ci.oshkosh.wi.us/Landmarks_Commission/Grand_Opera_House.htm
The Grand Opera House web site
http://www.grandoperahouse.org/
Historical summary of the city of Oshkosh
http://www.ci.oshkosh.wi.us/Landmarks_Commission/Default.htm
Local Historic Architecture Overview
http://www.ci.oshkosh.wi.us/Landmarks_Commission/Default.htm
Oshkosh Public Library Local history - Oshkosh - Top Stories of the Decades 1830s to present
http://www.oshkoshpubliclibrary.org/pages/history/oshkoshdecades.html
Historical time line of Oshkosh
http://www.chiefoshkosh.com/OshkoshHistory.htm#Time
Oshkosh Sesquicentennial 2003 A wave of Progress
http://www.oshkoshonthewater.com/150/history.html
Oshkosh Convention & Visitors Bureau Oshkosh History Time Line
http://www.oshkoshcvb.org/citytimeline.htm
OshkoshUSA.com Photo Album
http://www.oshkoshusa.com/PhotoAlbum.htm
---
Return to Ensign - Return to Saskatchewan News
This page is a story posted on Ensign and/or Saskatchewan News, both of which are daily web sites offering a variety of material from scenic images, political commentary, information and news. These publications are the work of Faster Than Light Communications . If you would like to comment on this story or you wish to contact the editor of these sites please send us email.
Editor : Timothy W. Shire
Faster Than Light Communication
Box 1776, Tisdale, Saskatchewan, Canada, S0E 1T0
306 873 2004