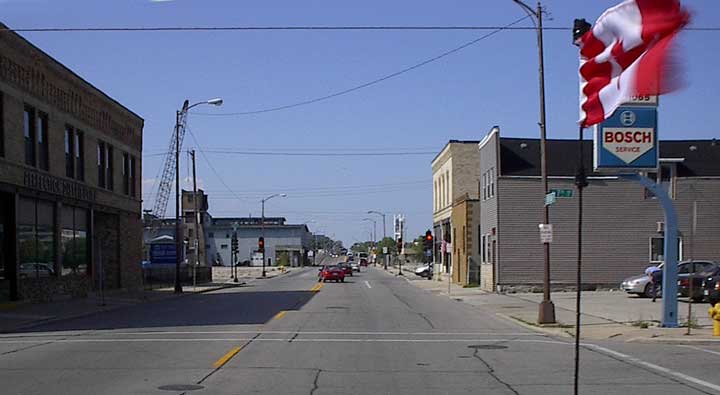 Oshkosh AirVenture 2003
an introduction
FTLComm - Oshkosh, Wisconsin - Monday, August 4, 2003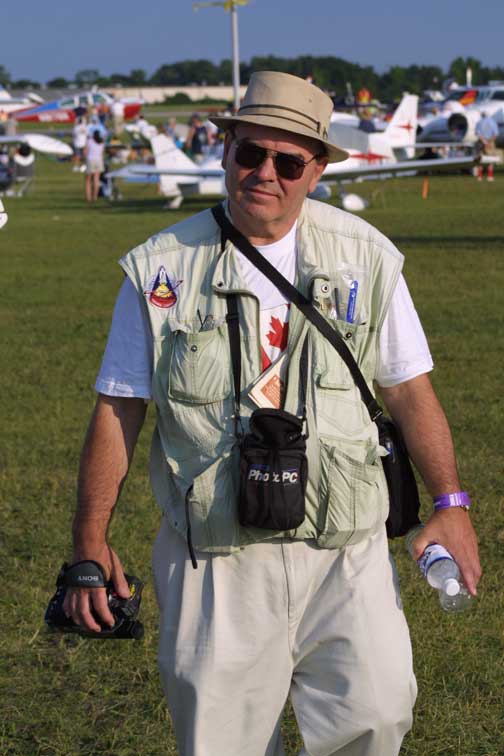 On Monday July 28 Andrew and I set out on an adventure. Our goal was to attend the Oshkosh AirVenture Experiemental Aircraft Association's convention. After years of dreaming about the remarkable event we thought it was time and we both needed a break. Andrew made the arrangements and we set off to see a few airplanes.

I actually had one simple goal. In this year of the centennial of powered flight one man stands out as the most remarkable aviator in history and that is
Chuck Yeager, the Virginia farm boy who became a World War II ace, was shot down, captured, escaped and became a test pilot who broke the sound barrier in 1947 and went on to fly a slug of missions over Vietnam. He was to be at the convention I wanted to see him. Mission accomplished.

Over the next week or so I will tell you some of the stories from this remarkable adventure. People like Paul McCarthy the Wisconsin farmer, Don and Carolyn Allen of Delta BC and their remarkable aircraft. Pictures of aircraft, impressions of the United States as it now is configured and some basic tourist stories.

We made it back to Winnipeg on Saturday, exhausted but recharged to face another year having built up in this past week a whole different way of thinking about things.
---
Return to Ensign - Return to Saskatchewan News
This page is a story posted on Ensign and/or Saskatchewan News, both of which are daily web sites offering a variety of material from scenic images, political commentary, information and news. These publications are the work of Faster Than Light Communications . If you would like to comment on this story or you wish to contact the editor of these sites please send us email.
Editor : Timothy W. Shire
Faster Than Light Communication
Box 1776, Tisdale, Saskatchewan, Canada, S0E 1T0
306 873 2004