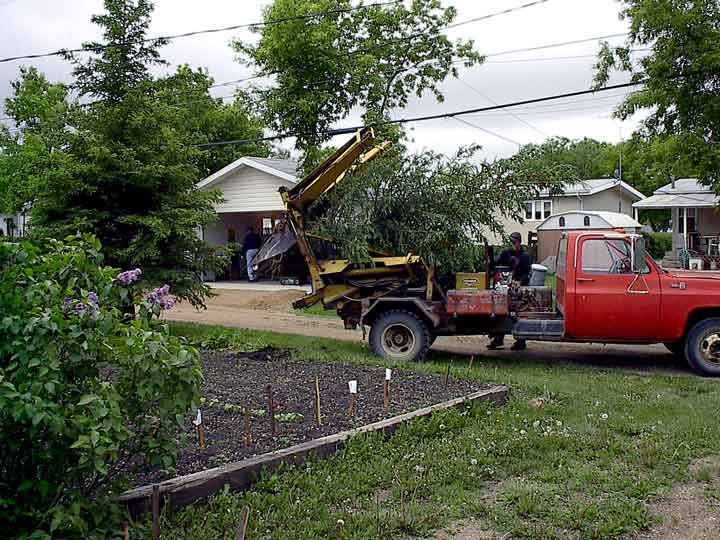 Tree replacement
FTLComm - Tisdale - Friday, June 6, 2003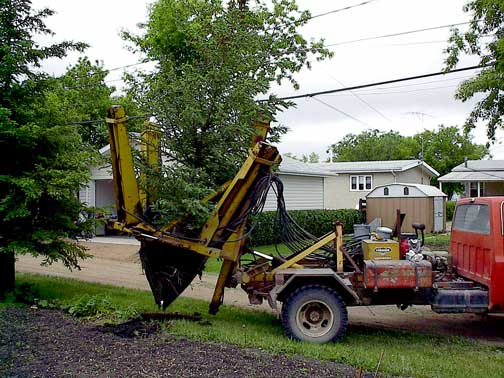 Bad driving by a tree in our back yard proved to be fatal this past winter as it got into a tangle with a pickup truck. The first encounter caused some damage but a short while later a second crash knocked it over.

So today this driver working for Tisdale's Mr. Tree came and scooped out the roots of the casualty of winter and then came back with a beautiful replacement of about the same size.

I asked the driver if he had to make sure the tree was facing the same direction or was that just an old wives tale and he assured me it was just a myth.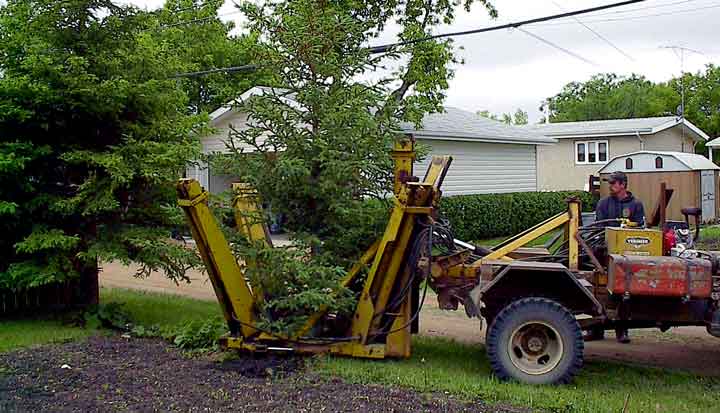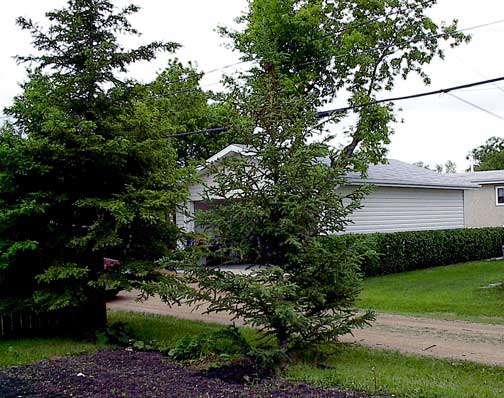 If you are looking to add a tree like this one to your yard they go for $28 a foot. This tree including the removal of its predecessor is around $360.

The directions were to give it about 20 gallons of water today and then water it again every ten days. This will stress the tree enough for it to develop its own root system. Were we to water it every day or so it would not bother to send out the needed network which not only gathers nutrients but also anchors the tree in place.

I am currently looking for a driving instructor for this tree or at least someone who might be interested in providing it with some simple lessons in kung-foo.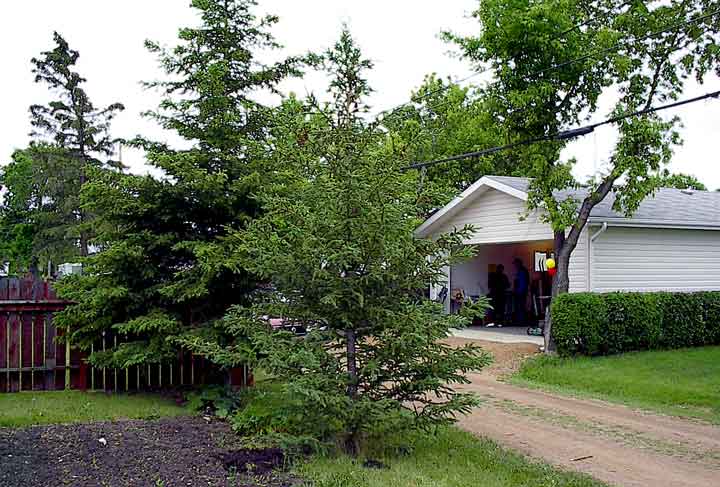 ---
Return to Ensign - Return to Saskatchewan News
This page is a story posted on Ensign and/or Saskatchewan News, both of which are daily web sites offering a variety of material from scenic images, political commentary, information and news. These publications are the work of Faster Than Light Communications . If you would like to comment on this story or you wish to contact the editor of these sites please send us email.
Editor : Timothy W. Shire
Faster Than Light Communication
Box 1776, Tisdale, Saskatchewan, Canada, S0E 1T0
306 873 2004