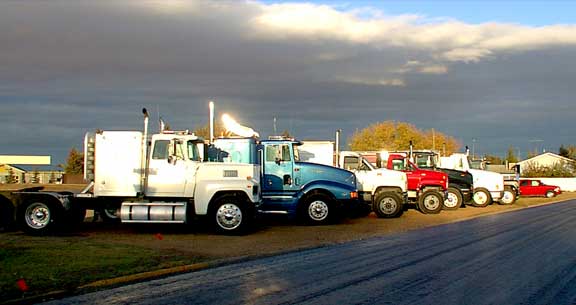 Biiiiiiig Trucks
FTLComm - Tisdale - September 21, 2001
to hear this story click arrow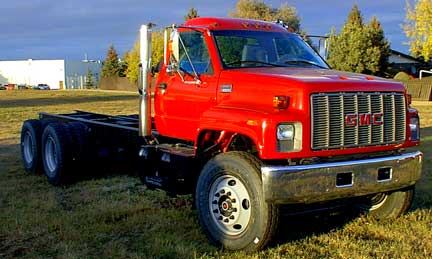 Eight units of heavy metal are lined up at Bow Mar Sales Ltd. in Tisdale. This indicates a clear shift in the marketplace. Almost five years ago I recalled discussing heavy trucks with Ron Bowditch and he explained that he liked to keep about three of these large grain haulers available for customers, but even a large farm like his own, did not justify having to make payments on a unit like the one shown here on the right.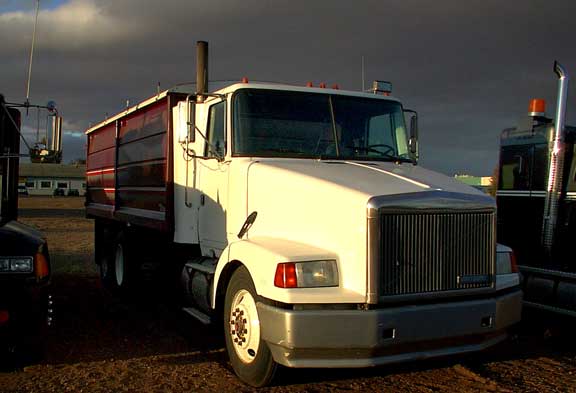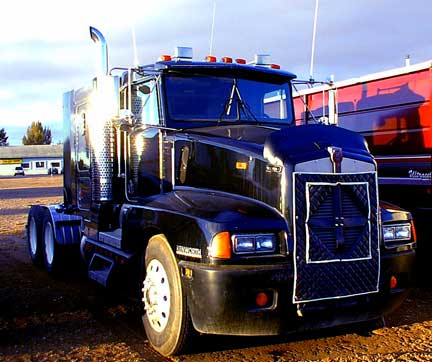 Well those times have changed and so have the farm sizes. We have all come upon a loaded farm grain truck lumbering along the highway at thirty miles an hour at harvest time. Farmers have discovered that light trucks hauling heavy loads have to move slowly and with limited numbers of people to handle the work speed has become important and they have moved from single axle to tandem units to converted highway haulers like the one above and many to tractor trailer units just to move grain from the combine to the bin.

With most of grain movement now on the roads massive highway haulers are now common place as farm vehicles as well as the standard means of bulk transportation.