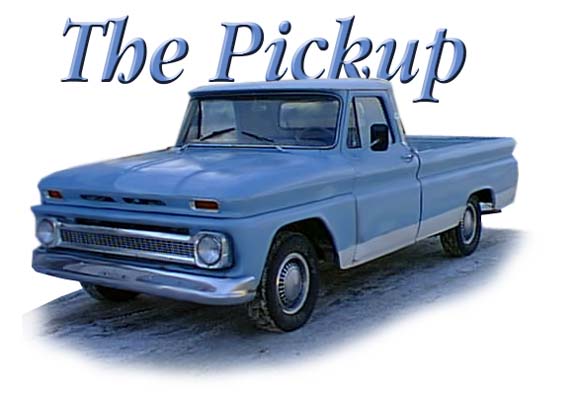 FTLComm - Tisdale - December 8, 1999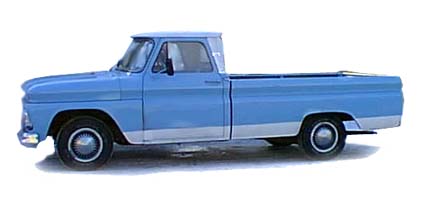 When was it that the pickup truck became a sort of sports car? The answer to that question is most likely geographical as pickups have probably always been used for just about everything from hauling a heavy load, doing chores or the chariot of choice for cruising.

This excellent example is a
Chevy "fleetside" long box of the mid sixties. It has been given this baby blue paint job and a little two tone feature and looks just great.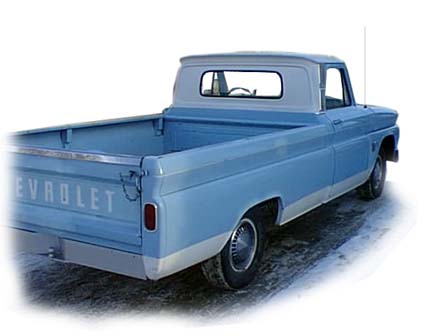 The conventional version of
this vehicle was with GM's standard six cylinder work horse of an engine. I had a short box 1966 with a 292 six and stick shift with positration. It was a great machine. A prior owner had replaced the chrome bumper on mine with a welded steel affair that damn near tore the front end off when I had a fender bender.


Most pickups like this one had either a "powerglide" automatic or a convention manual transmission. These were sturdy work horse trucks with "A"frame coil suspension up front and leafs at the back.

You might notice that this one is a "custom" version with a nice interior. I have noticed several of these still performing their duties here in Tisdale every day.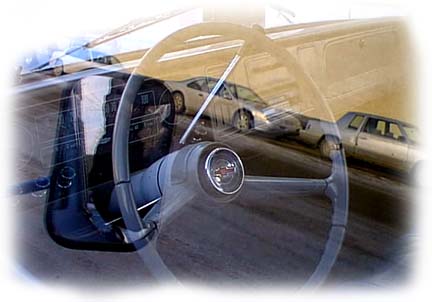 In this picture of the office you will have trouble making out much detail because of reflection but the owner has installed a modern tape deck and radio.

The little trap door above the radio was the ash tray which was a prominent feature of vehicles of that era and it will not be long until few vehicles will have these installed in them as smoking becomes less and less common.

This fine looking vehicle is now about thirty-five years old. Imagine the sort of world a new pickup will be driving around in 2035, can't do it can you?