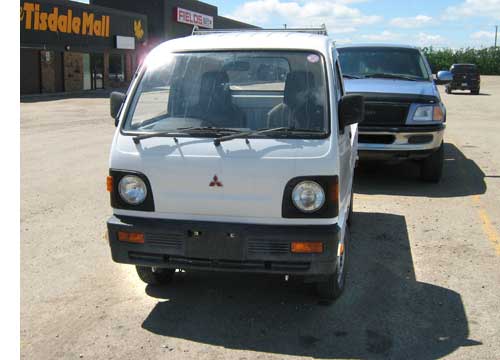 Spotted this Mitsubishi "Mini Truck" at the mall on Wednesday.
They use 4.7L/100km (approx. 60 miles per gallon). Prices start at $5000.00. Model years are late 80's into the90's.
They can be licensed for highway driving and also can be used as ATV's along with many other uses.
These trucks are legal in Canada and can be driven on any road.