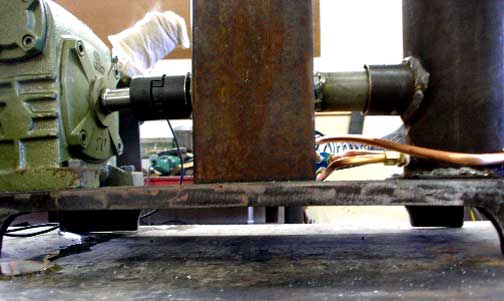 The gear reduction is just right for speed and the air regulator is set at 2 psi only. Nothing like LoveJoy couplings to take care of alignment challenges. :) That's a 100:1 reduction gear box. The WW motor output speed is about 150rpm.
Air is injected at three points at the base of the combustion chamber. The capped pipe nipple is for starting wood shaving to get things going.
A smokeless burn is the result. This flame will be directed into a salvaged gas furnace heat exchanger when the whole contraption becomes part of our shop furnishings.