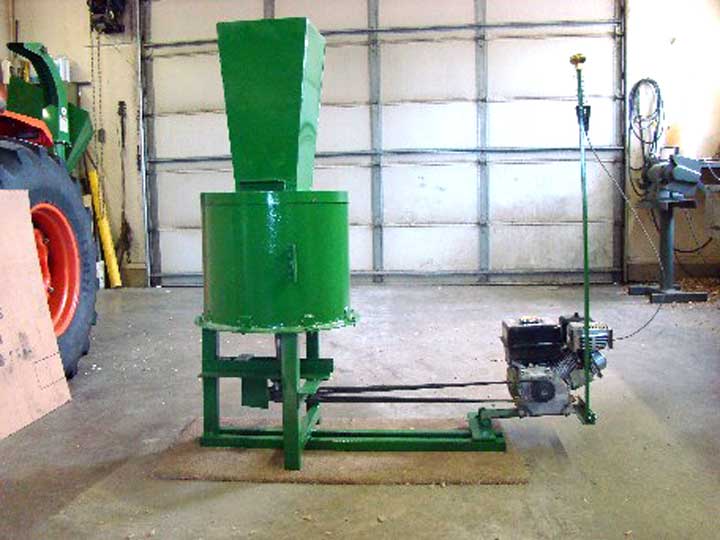 The Green Monster
Brendaren Farms - Monday, January 14, 2008 - by: Edwin Wallace
Our latest project. It is like a giant coffee grinder. Rotor spins at about 3400RPM. We had the rotor dynamically balanced at a machine shop - runs without vibration.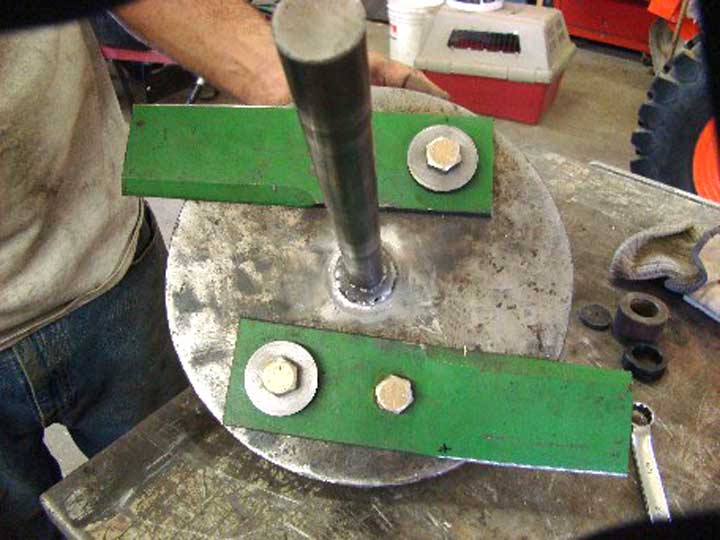 The blades are obsolete ones from the local RM. They can be reversed in future.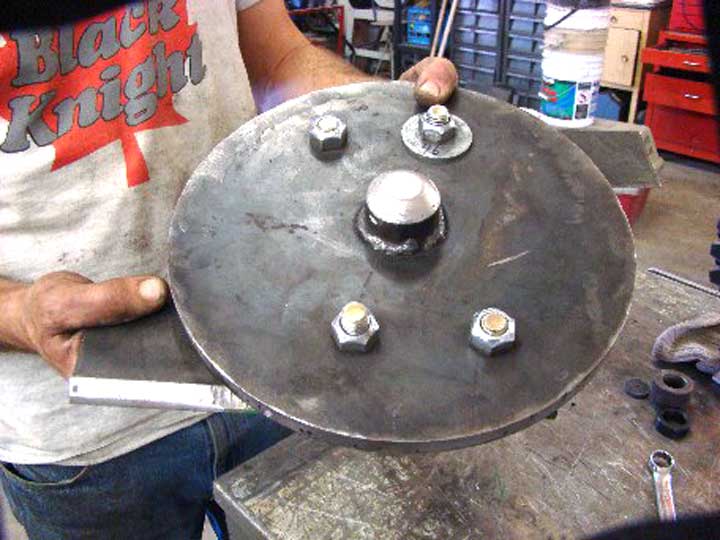 Wood chips; a few larger ones from the wood chipper, old news papers (saved for us at the post office) and household garbage all are converted into something like blow-in insulation.
It is continuous feed in that the stuff can fall out the bottom holes as it runs when completely processed.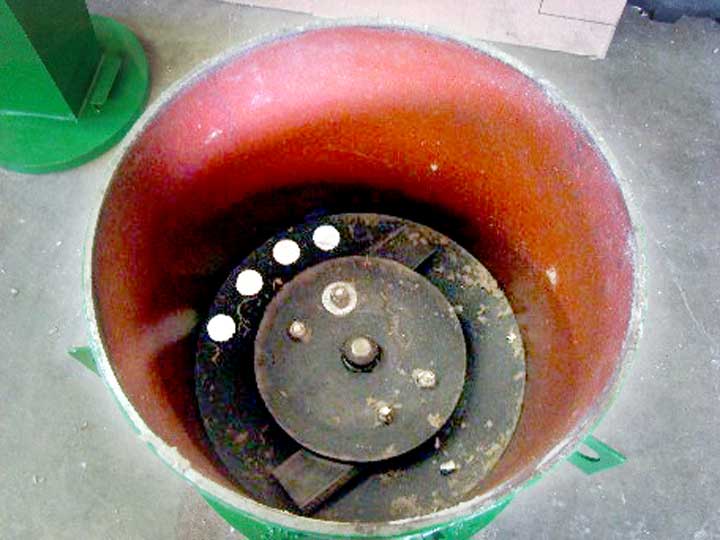 The thing is driven by a 6 1/2 horse engine from Costco. The rod is the belt tension control with throttle mounted. The drive belts are long enough for an easy 90 degree flip.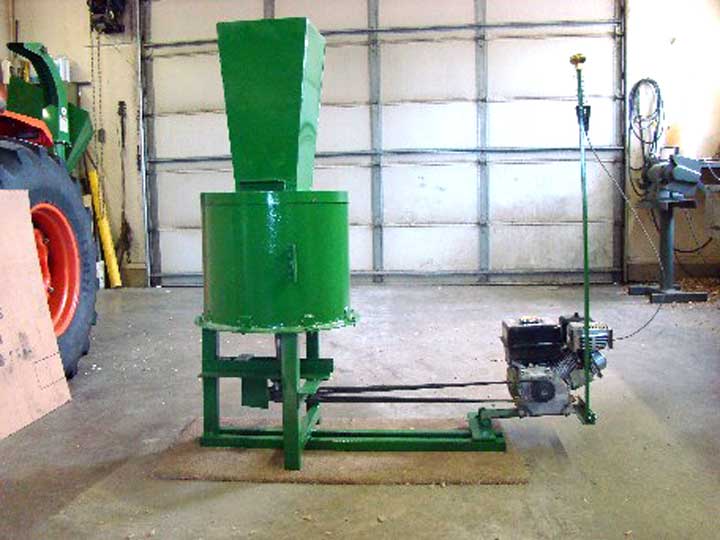 The whole machine is a pretty good size and weighs a lot. We can lift it by the chain hooks with the Kubota.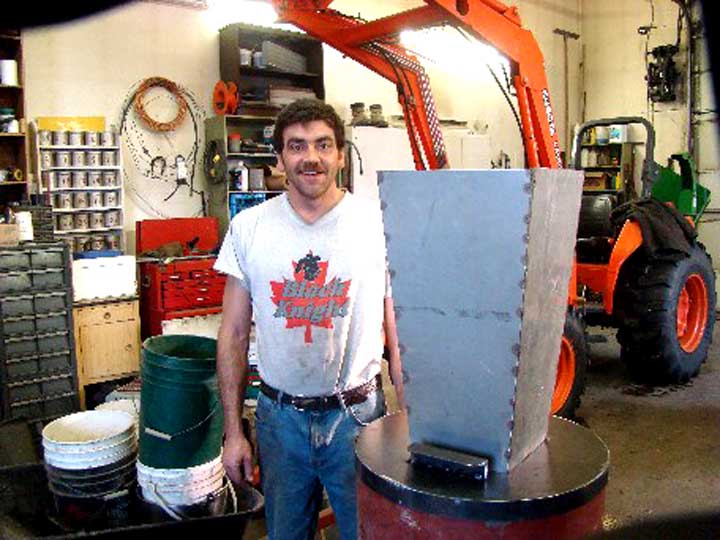 And, along with regular chips, into our shop furnace . . . (Daren above)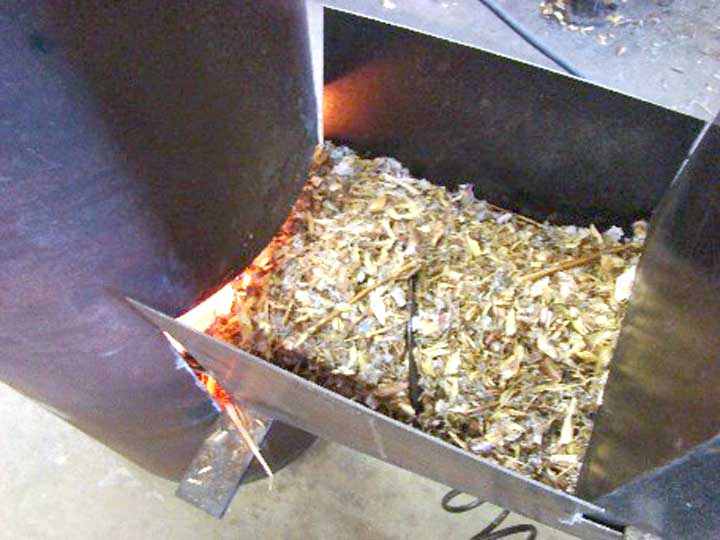 after chopping a bunch of wood chips, Darren and I decided to see what it would do to make flour. We closed up the holes in the bottom, added about five lbs. of durum and we got some really fine semolina! We know where our home ground flour will be made now.
---
Return to Ensign
This page is a story posted on Ensign a daily web sites offering a variety of material from scenic images, political commentary, information and news. This publication is the work of Faster Than Light Communications . If you would like to comment on this story or you wish to contact the editor of these sites please send us email.
Editor : Timothy W. Shire
Faster Than Light Communication
Box 1776, Tisdale, Saskatchewan, Canada, S0E 1T0
306 873 2004