Tisdale Wildlife Federation Annual Auction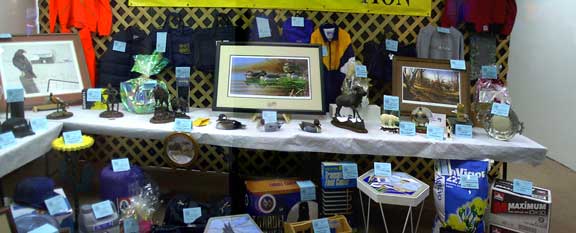 FTLComm - Tisdale - January 26, 2000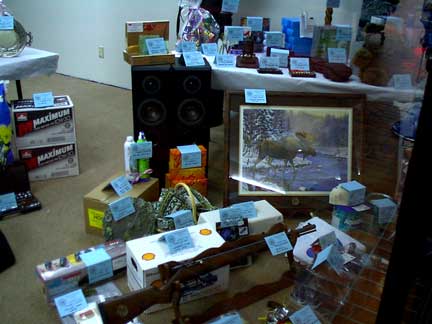 This year's auction promises to have some really great merchandise and art objects up for sale.

These pictures taken of the display in the Tisdale Mall really do not do justice to the wide range of products.

The support given to the Federation and the fine work it does is really remarkable and reflects both on the Federations outstanding contribution to the community but also to the solid support Tisdale merchants give this and so many other worth while projects.

When you drop by the mall take time to notice the names of the contributors and you will see almost every
business in the community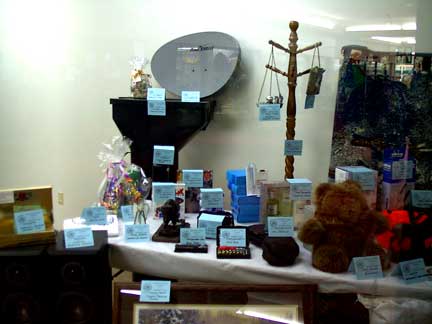 is represented with marvellous
items in keeping with the Federation's purpose.

The number of projects that the Federation has under development grows each and every year from habitat development to the fabulous nature park with its trails and observation points. The realisation that the life around us is in need of both protection and a wider appreciation makes the Federation the leading nature and environmental developer in the area.