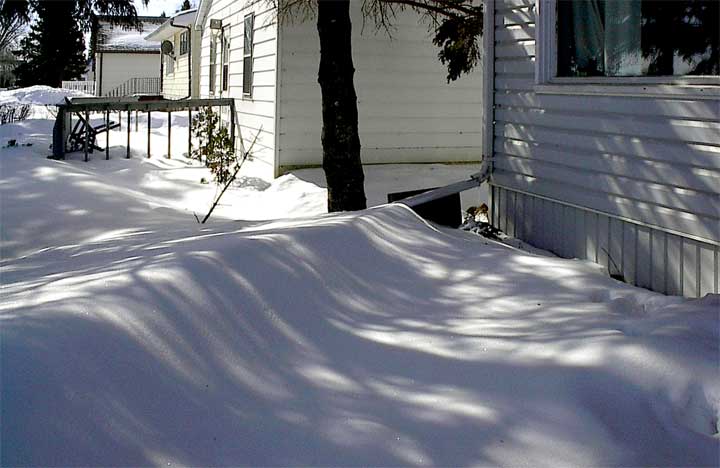 click on the arrow to listen to Britney Spears
Shadows
FTLComm - Tisdale - Monday, March 15, 2004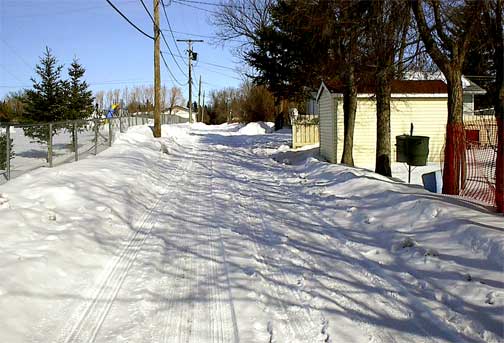 Just as death defines life so shadows define the visual reality around us. Be the light natural or artificial the shadows that are cast provoke awareness of form and shape even more so than height and width. The interesting thing about the importance of shadow is that it is incorporated into our visual awareness in such a way that though we perceive shadow we utilise the information and dismiss it as visually superfluous

Photographers are always conscious of shadow but even more so are graphic artists who create images to represent reality for they must master shadows or forget about any attempt at being an artist.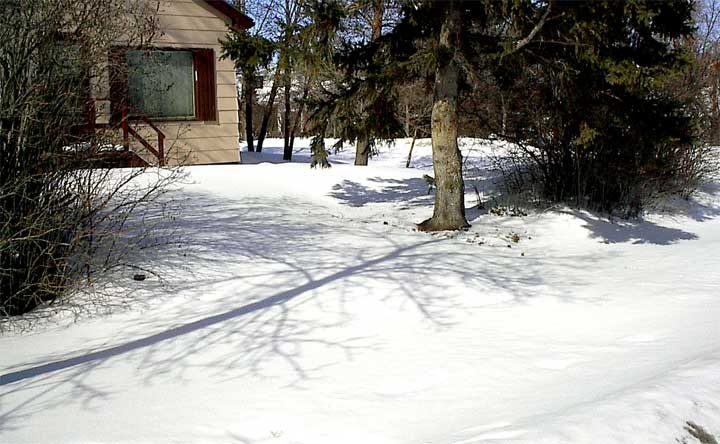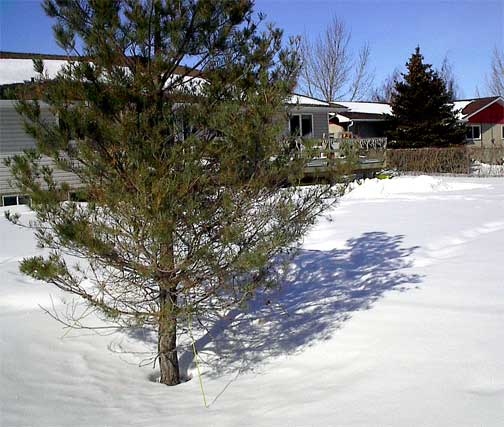 When I shot these pictures I had in the back of my mind that I wanted to tell you this story and even thought about doing images of my own shadow but thought that was just a bit narcissistic

When I went to put these pictures together for you on this page I thought it might be interesting to add some music to the presentation and that is where I became somewhat derailed. First off I got distracted with the music process and used up much of the time I should have spent on other duties but I had several titles of songs to work with. Three, only three were positive, "the Shadow of your smile" which I felt was a little too fluffy for this and the disco Bee Gee's song "Shadow Dancing" and the Dean Martin, Frank Sinatra, Sammy Davis Jr. Las Vegas number "Me and my Shadow".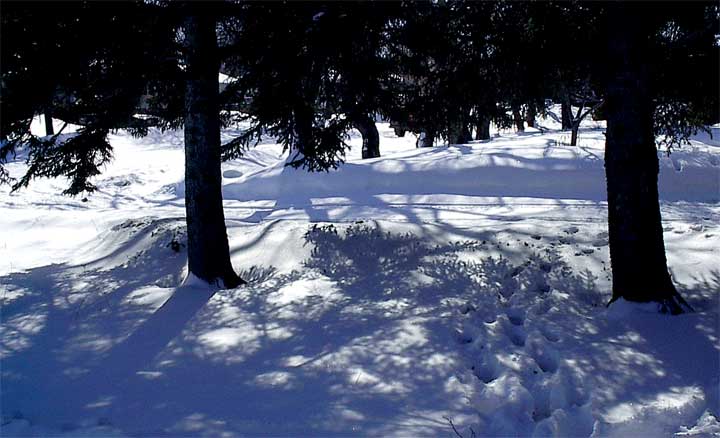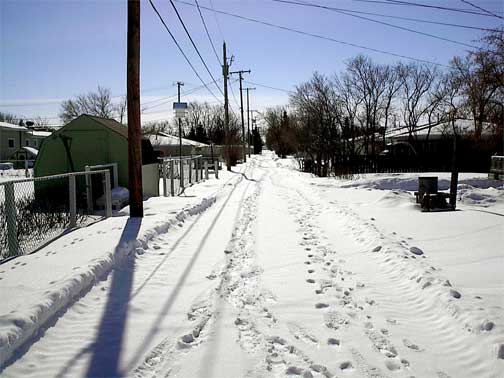 All others were dark, very dark. From the Fellowship of the Ring (Lord of the Rings I) The dramatically depressing "the Shadow of the Past" and from the Broadway musical of "The Lion King" the beautiful but equally depressing "Shadowland."

I selected Britney Spears' "Shadow" because it deals with the unknown and perhaps that is what shadows are truly about. We often suspect that danger awaits us "lurking" in the shadows but the reality is that the shadows that you see in these pictures is the real unknown. Shadows define, they explain the give us the clues that tell us about the confusion of form. These tracks are shapes only defined by their shadow.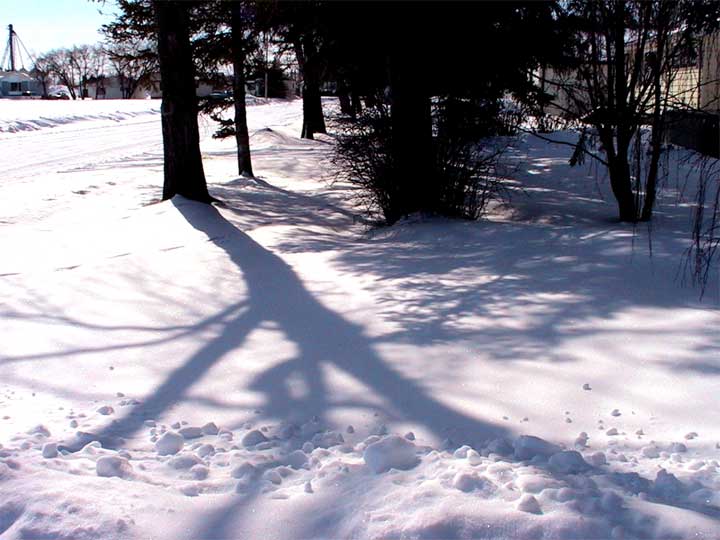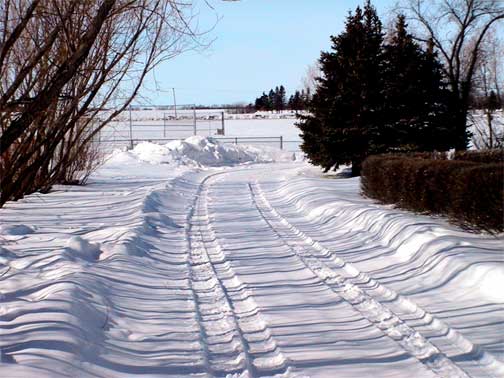 Pilots having to land with a float plane on still water are often faced with an impossible task. Without shape the mirror water can be a foot away or fifty.

The shadows of reality are not confined to vision but we have mental shadows that are formed in the same way visual shadows occur, awareness is light and unawareness, the absence of understanding or complete definition is the shadow that helps us to know and sometime fear what we do not know. But the shadows of awareness like those of vision are not something we focus upon but rather utilise unconsciously to chart our actions based upon what we know we do not know and this process is how we plan and attempt to master our lives.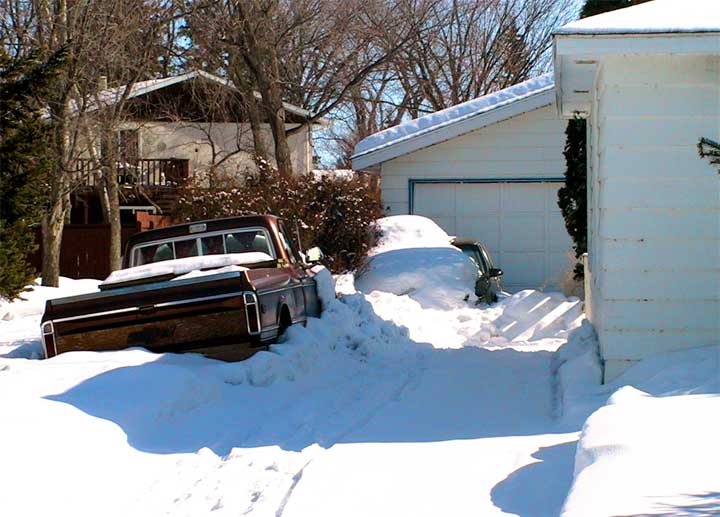 Return to Ensign - Return to Saskatchewan News
This page is a story posted on Ensign and/or Saskatchewan News, both of which are daily web sites offering a variety of material from scenic images, political commentary, information and news. These publications are the work of Faster Than Light Communications . If you would like to comment on this story or you wish to contact the editor of these sites please send us email.
Editor : Timothy W. Shire
Faster Than Light Communication
Box 1776, Tisdale, Saskatchewan, Canada, S0E 1T0
306 873 2004