It is the beginning and the end. As I grow older I seem to spend a lot more time thinking about when things begin and when do they end and November is the time when we here in Saskatchewan get to experience the beginning of winter for yet another year. Don't worry to much about global warming a day like today can kill you with the wind chill reaching down into the -30ºs, mild winter or cold winter it matters not it is in November that Saskatchewan puts on its winter coat and mittens.
So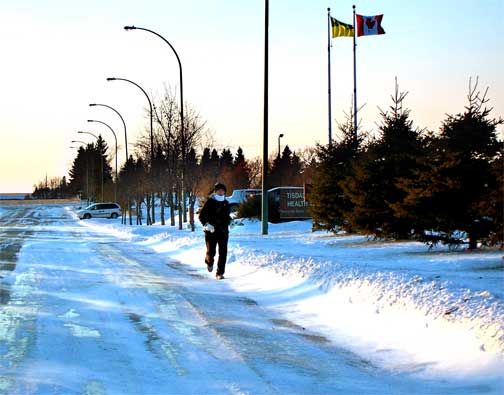 if November is the beginning of winter what ends in this month. Well this is more of an intellectual thing rather than a physical event but November with the in ernest beginning of winter is when the old year really ends. Officially we don't get to the new year for more than a month from now but Christmas and the hubbub associated with the year end festivities blur the end of the year. I liked the concept the Romans and several other cultures had when they just took the end of the year and shut things down and holidayed, it made for a simpler calendar and other than for retail sales, December is a difficult time to accomplish anything of consequence. If you have a project that needs to be done before they end of the year better get at it and wrap it up in November.
Christmas, its associated shopping and commercialisation really has got to the point where it is far more of a burden then a time of joy that most of us know in our hearts is what it should be. Every club and company have to squeeze in their Christmas Party and in doing so begin with these events often the very first week of December. Those of us involved in education have substantial Christmas holidays not because we need them but because little can be accomplished in school during that part of the year.
This year perhaps it is time to rethink this scramble to spend the available credit in our credit cards and maybe we should just push the whole business of Christmas back from the front page a bit. Why not make December more like November, the end of the year, the beginning of winter and a time to enjoy life instead of consume ourselves with things.