something out of the ordinary, you have to realise that ordinary has changed.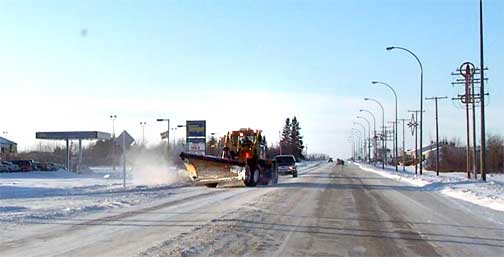 Today in Tisdale though the work was going on attempting to clear parking lots and streets things are pretty much a mess. Main street is heavy in some places and many side streets are pretty tough. It is reasonable to assume that roaming around on country roads is no longer an option unless you are determined to get stuck.
Compared to the snow cover we have in Tisdale for the first week of December we look pretty much like the average for the years that Ensign has been posting. Once again be reminded that these have been pretty mild years.