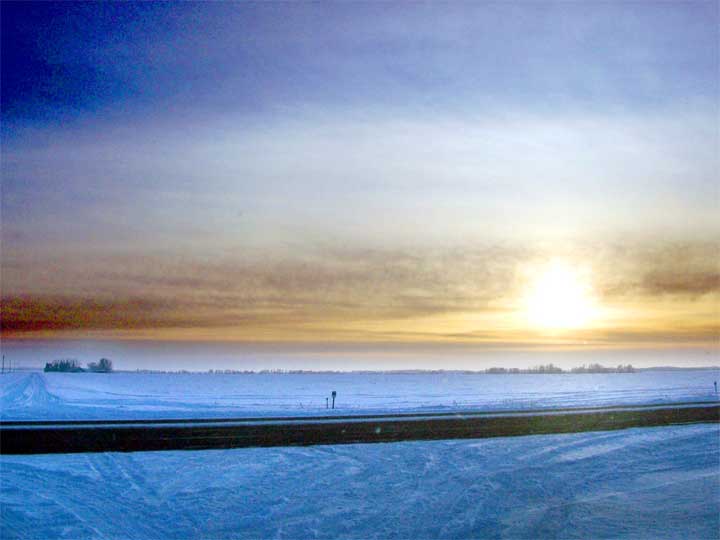 Cold comfort
FTLComm - Tisdale - Monday, December 17, 2007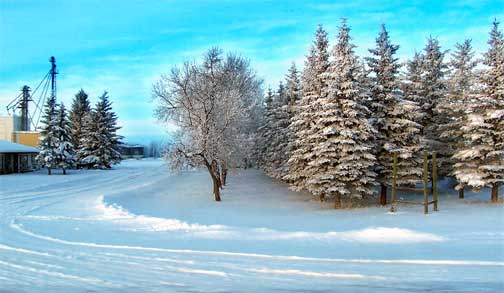 These pictures were taken this afternoon but as I squinted at the sun (above) that is the exact location on Saturday morning my wife explained to me why she really loved winter. Sure the variations of the seasons has a novel attaction and I noted that winter was good because there where no bugs but she explained that it was more than that.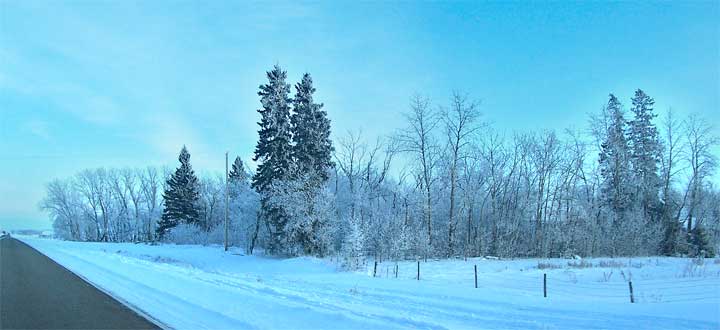 Having lived in Canada all of our lives we know that if you prepare for winter and take the proper precautions you can have a pretty good time. This winter has been mild enough to permit my wife to go skiing every day on the groomed trails at LaRonge and on Wednesday she has been enjoying curling.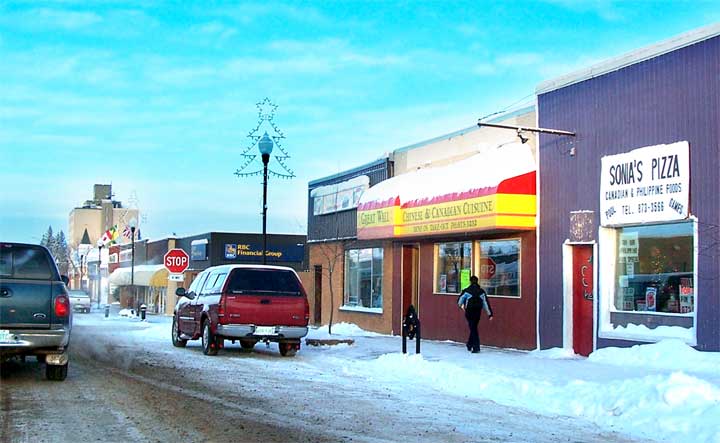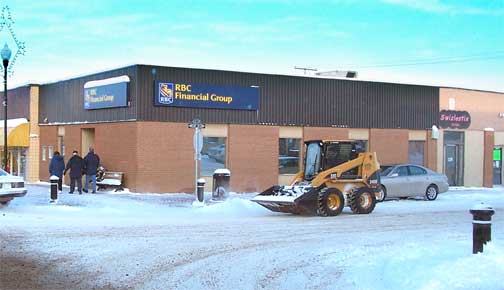 We got a little snow over the weekend, nothing to complain about but enough to keep us sweeping and shovelling the stuff out of the way.
On Friday it will be the shortest day of the year and from then on its all downhill as winter will run its course and we will make use of our parkas.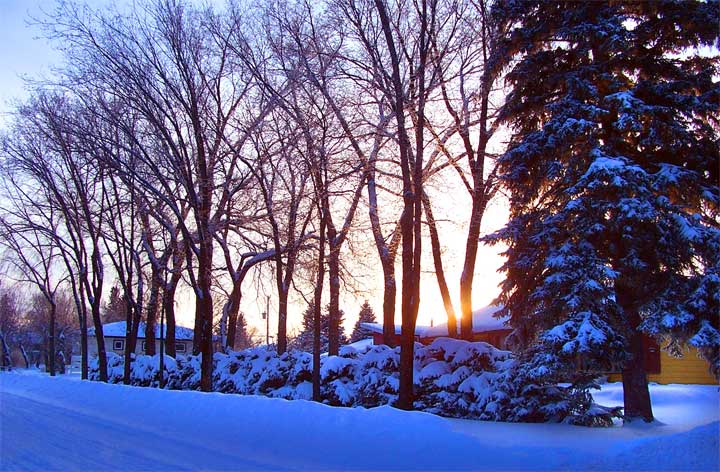 ---
Return to Ensign
This page is a story posted on Ensign, a daily web site offering a variety of material from scenic images, political commentary, information and news. This publication is the work of Faster Than Light Communications . If you would like to comment on this story or you wish to contact the editor of these sites please send us email.
Editor : Timothy W. Shire
Faster Than Light Communication
Box 1776, Tisdale, Saskatchewan, Canada, S0E 1T0
306 873 2004