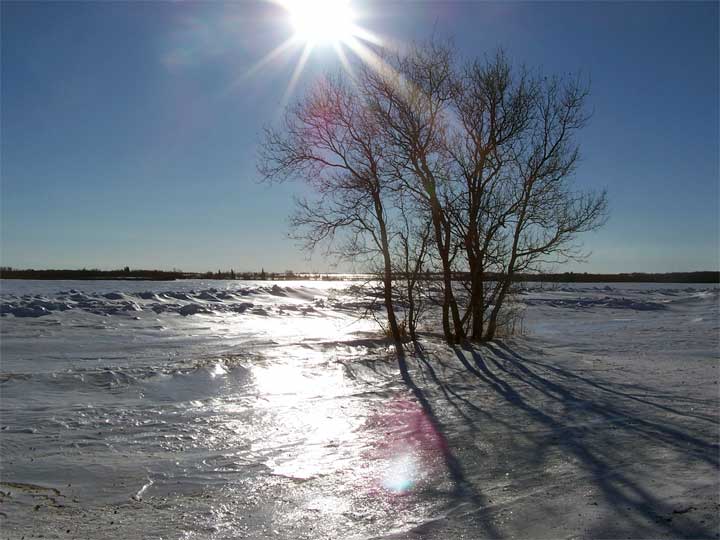 hard surfaced snow
FTLComm - Tisdale - Wednesday, February 20, 2008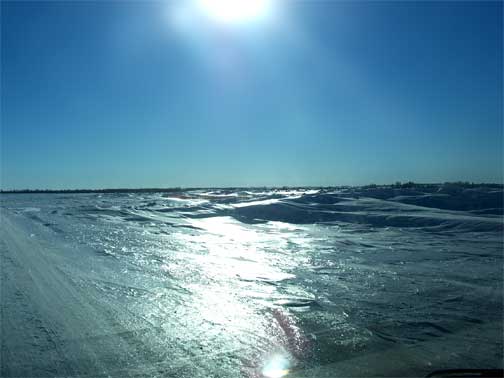 It is in February that we on the prairies tire of winter. When a friend says the incomprehensible phrase, "Is it cold enough for yuh?" the answer is definitely in the affirmative. But the very nature of winter itself seems to conspire against itself. We have had some very cold temperatures this past week or so and yet when the clouds clear away the sun comes blazing down on the countryside melting the frozen surface which immediately refreezes giving it an icey sheen.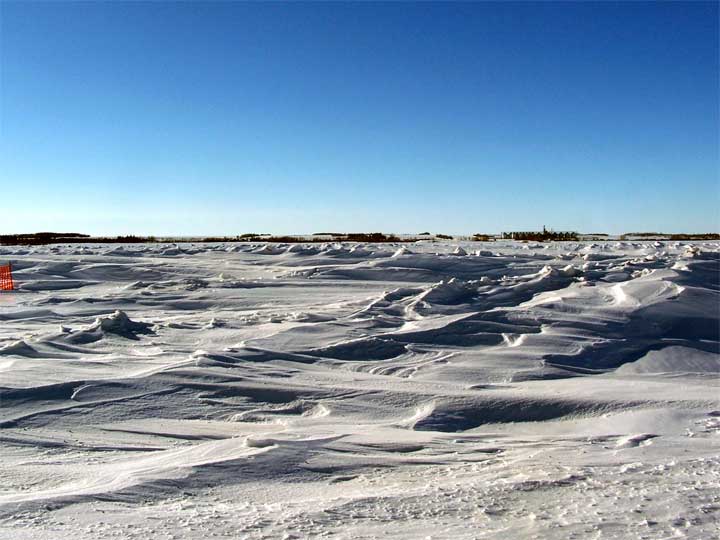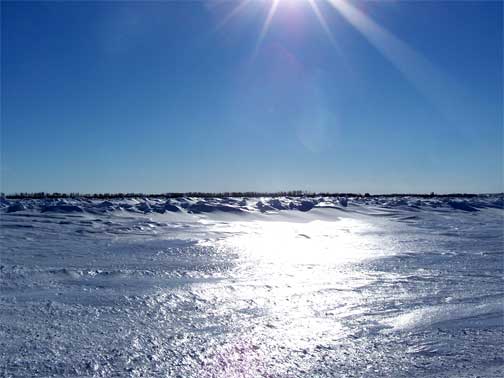 In the areas east and south east of town where these pictures were taken today there had been lots of field work as the surface snow has been wind rowed to catch more drifting snow to accumulate moisture for the coming growing season. This produces a wild and hostile looking field scape and it too is covered with the surface ice of the sun's melting the snow to form solid ice.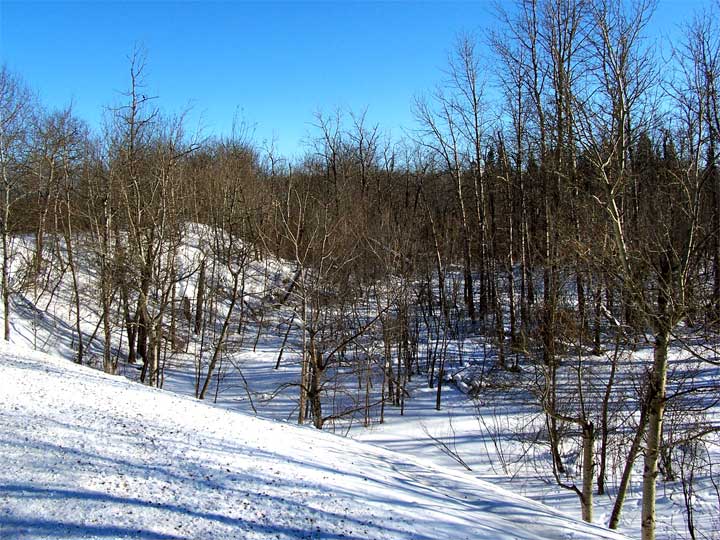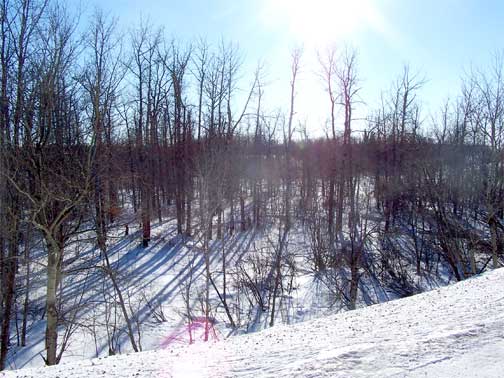 This part of Saskatchewan is not that different from the rest of the province which has lots of areas whch are not bald prairie but scrub and forested areas along the streams and creeks that drain the countryside. These pictures are taken along the little Doghide as it winds its way toward Tisdale and then beyond providing ample moisture to grow trees and a marvelous catch of snow and today, shadows.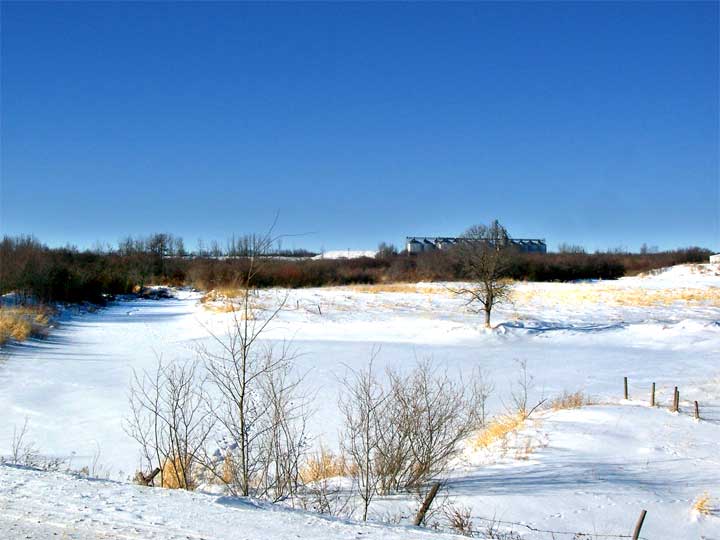 The days grow longer, each and every one of them as the sun's light conspires with the snow's surface to warm the air just enough to give us that first sign that winter will not last for ever. For as sure as the darkness will vanish in the morning the snow will crumble first to ice and then to water and the cycle will be complete.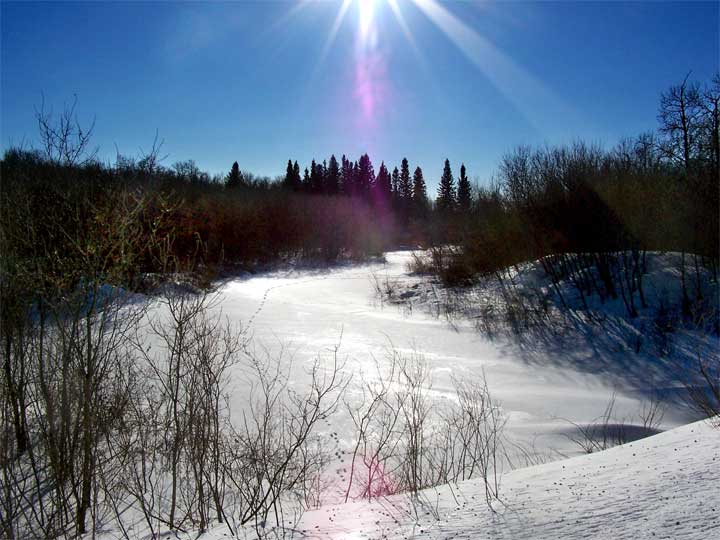 ---
Return to Ensign
This page is a story posted on Ensign, a daily web site offering a variety of material from scenic images, political commentary, information and news. This publication is the work of Faster Than Light Communications . If you would like to comment on this story or you wish to contact the editor of these sites please send us email.
Editor : Timothy W. Shire
Faster Than Light Communication
Box 1776, Tisdale, Saskatchewan, Canada, S0E 1T0
306 873 2004