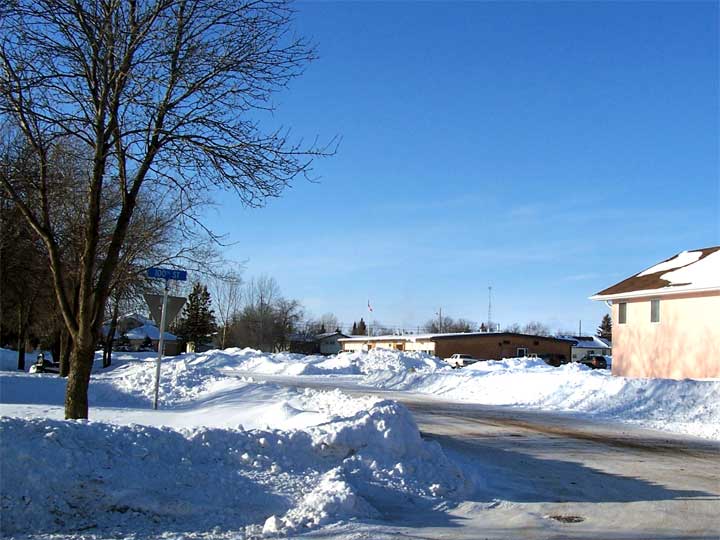 the winter landscape
FTLComm - Tisdale - Friday, February 1, 2008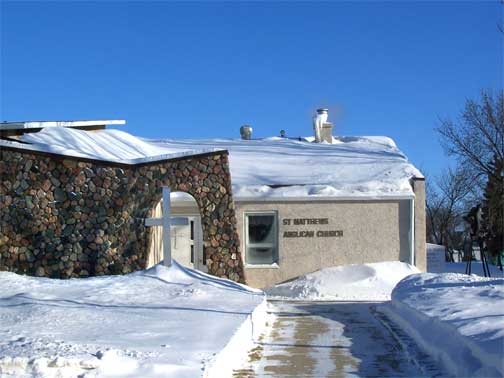 I could have shown you the massive piles of snow dumped by the town and snow removal contractors that are growing around the community and on corners of parking lots but those things are something we come to expect with winter and the snow that comes with it. Instead I just want you to look over some familiar scenes and how the snow and clearing it changes the view.
The health region office (above) seems to be trapped with piles of snow all about while the Anglican church itself seems to be morphed by the snow on and around it. Below we see the town's sidewalk snow removal in the process of clearing a way through Cenotaph park.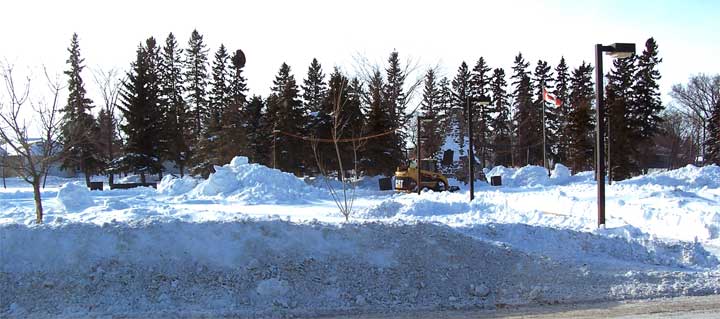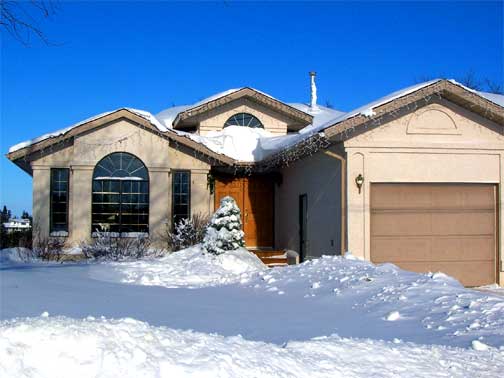 Some houses and their yards are changed completely with mounds of snow while others the new shapes seem to blend in as they do with this house north of Theresa Park.
Over by the gold course (below) things seem just modified slightly as the snow fills in the railway right of way with banks that immerse the grass and shrubs. It appears that by now, the first of February we have had somewhat more snow than we have experienced in recent years.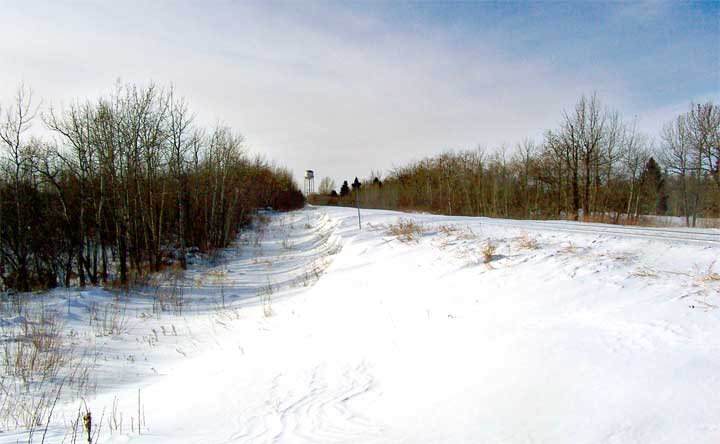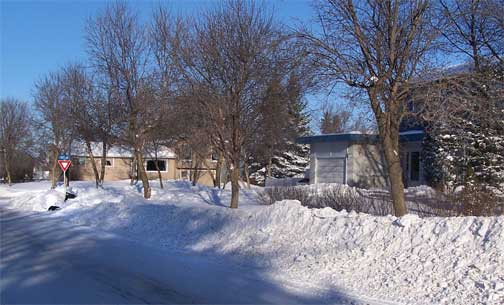 This picture show the common build up of snow along the streets as the town has done a outstanding job this year of keeping the streets clean.

The black object in the driveway is a raven having an afternoon lunch. It had tipped off the garbage can lid and was generally making a bit of a mess.
Most of the town's back alleys have also been cleared but over in the frontier area of NewMarket there are several alleyways completely plugged and one heavy going. These alleys are not needed for garbage collection so it just is common sense to concentrate on areas that need to be kept clear.
---
Return to Ensign
This page is a story posted on Ensign, a daily web site offering a variety of material from scenic images, political commentary, information and news. This publication is the work of Faster Than Light Communications . If you would like to comment on this story or you wish to contact the editor of these sites please send us email.
Editor : Timothy W. Shire
Faster Than Light Communication
Box 1776, Tisdale, Saskatchewan, Canada, S0E 1T0
306 873 2004