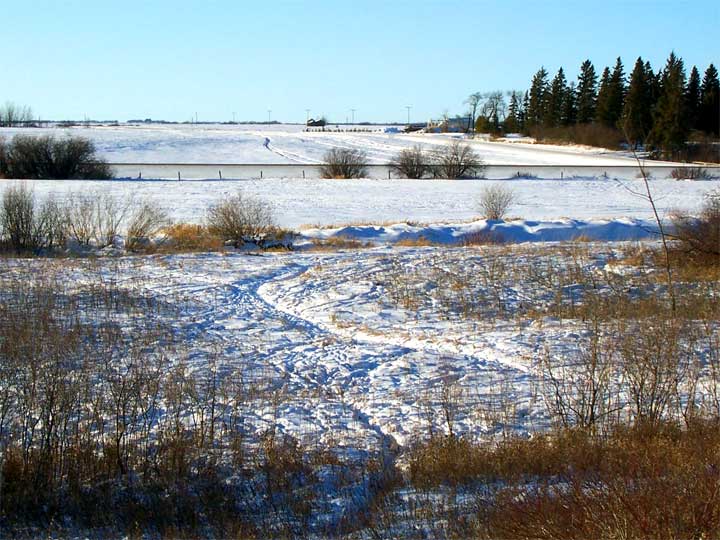 Tracks
FTLComm - Tisdale - Tuesday, January 20, 2009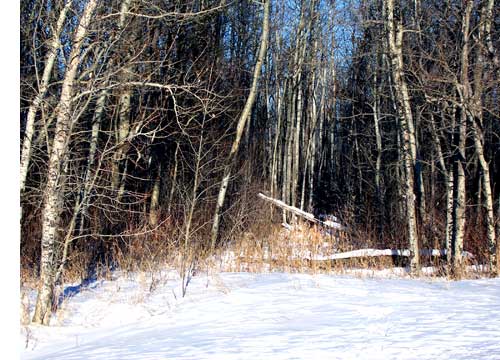 I have never lost the excitement of walked through fresh or freshly blown snow making neat tracks they show that I had passed that way.
In the bush area beside the little Doghide River (above) you can see the marks of deer and other life that have left their mark on the landscape just as the grown over trail on the right shows that once through these woods there was a place were people and machines had made their way. Tracks can be obvious but they can also be subtle like the passing of the wind over the land (below) moving the snow.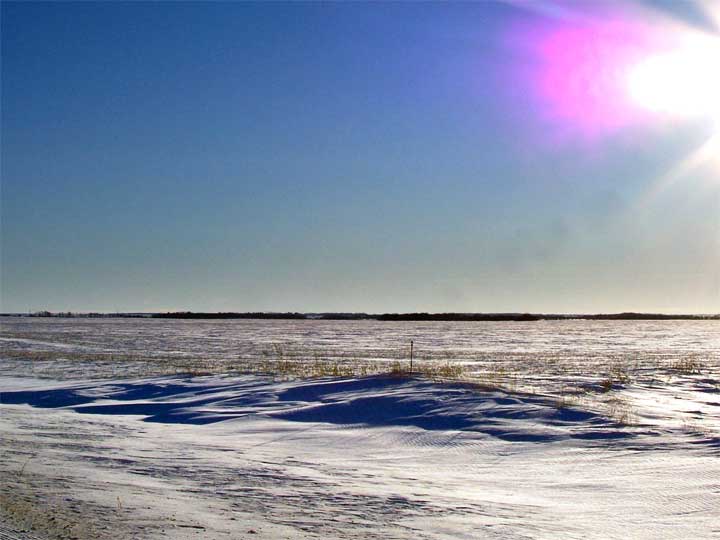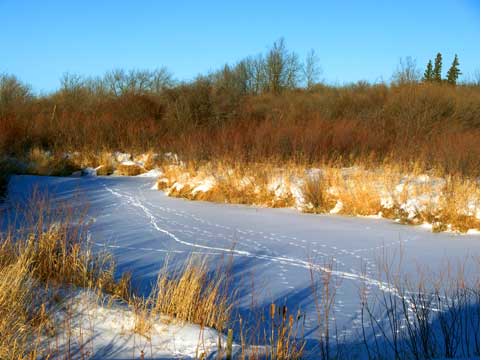 The big animals leave behind them the marks of their size and even the number of them that have tread upon the area but look more closely and you can see the tracks of smaller animals and the preditors who hunt them criss crossing the frozen stream leaving each step behind them.
This scene below is a small stream and thick woods around it yet the frozen water path, a track of its own becomes the freeway for animals big and small to work their way through the bush and find food and shelter.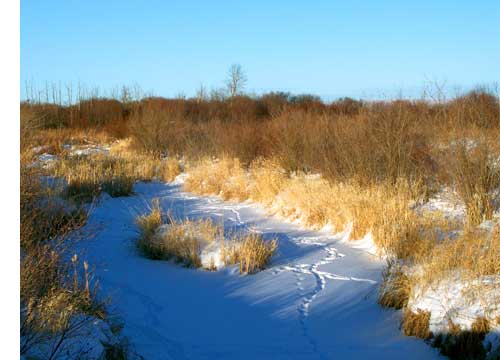 This frozen stream also has the signs of the movement of life as well as the worn sides to show the tracks of the spring run off and the summer flash floods that drain through the little water way.
As farms grow bigger small farms are absorbed into their successors leaving behind their tracks, the remenents of what once was and the artifacts of those who once lived and worked on this place. Planting trees and gardens, builidng structures and then leaving it all behind them for time to slowly erase what once was with on the tracks left.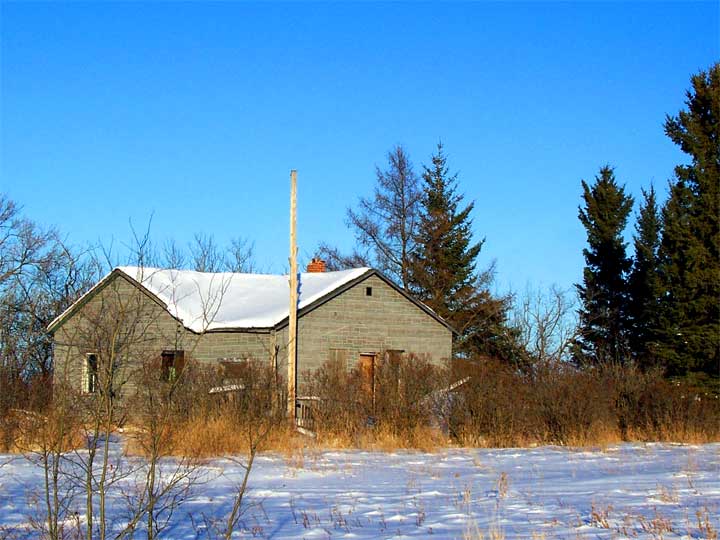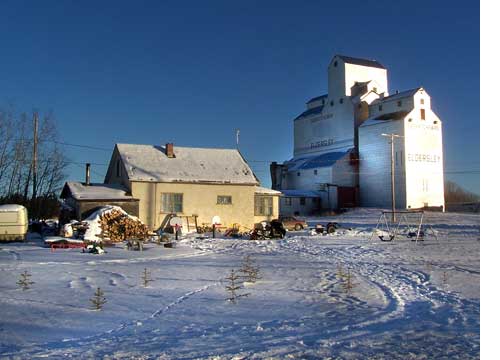 In Eldersley the once proud Saskatchewan Wheat Pool has left behind a track of its own a great wooden elevator one of the few that were not destroyed when the concrete terminals were built to replace the efficient past. In this same picture a house with all the sign around it of life and way of life.
I like the picture below that shows the past and the present with the wood elevator in the forground and in the distance a concrete Pioneer about a mile away. Connecting them the tracks that once nurtured every place across the great central plains and now are just routes for massive bulk transportation, the people and mail, the LCL (less than car load lots) only memories in those who once clung to those rail lines as a way of life and livelihood.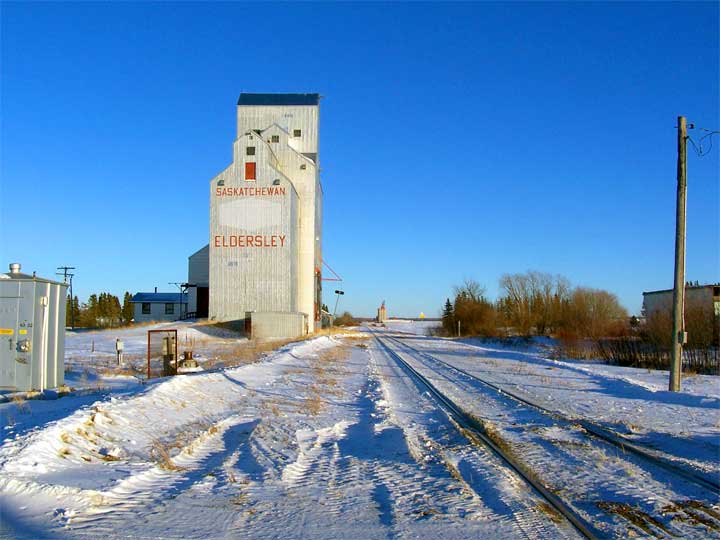 ---
Return to Ensign
This page is a story posted on Ensign, a daily web site offering a variety of material from scenic images, political commentary, information and news. This publication is the work of Faster Than Light Communications . If you would like to comment on this story or you wish to contact the editor of these sites please send us email.
Editor : Timothy W. Shire
Faster Than Light Communication
Box 1776, Tisdale, Saskatchewan, Canada, S0E 1T0
306 873 2004