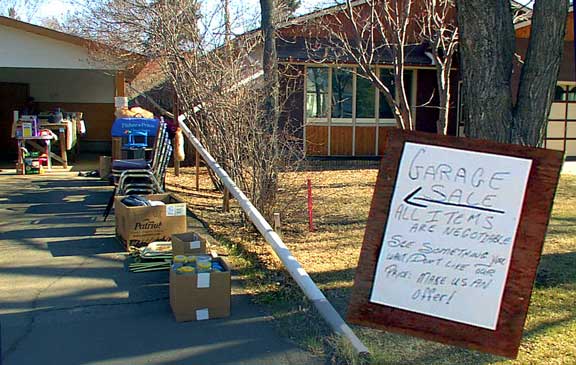 Divestment
FTLComm - Tisdale - Thursday, May 16, 2002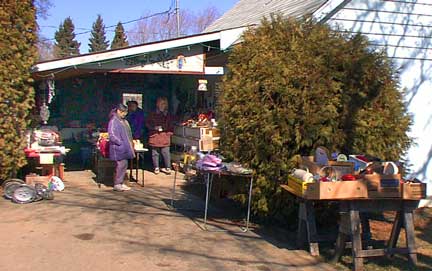 The yard sale season of 2002 has been somewhat hampered by the miserably cold weather although many families have already had their sales this year. I found these two this morning.

The one above had this interesting sign and the lady explained to me that this was the third time she had held a garage sale in her life and just had to get rid of the stuff she had on her driveway. The items up the right hand side of her driveway were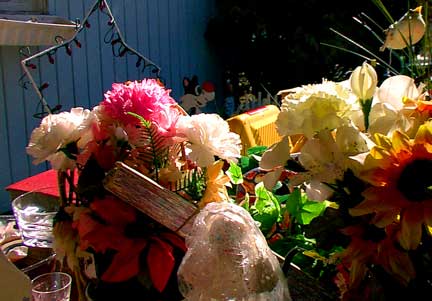 actually free.

The second sale which is the last three pictures on this page was one of these three family sales. The proprietor explained that to me when I suggested that she had waited too long to hold this one.

This sale had all though cute things people buy to put on a shelf. Oh it had some toys and other things but a large amount of trinkets and shelfware.

I have joked so often that most of us who go to garage and yard sales are just out there building up inventory for our own upcoming sale and that to have a proper sale one needed some exercise equipment as that seems to be the most likely item to find at any sale.

But every so often you just find the darnedest things. For me this one was more like a museum with so many odd items. Can't wait to go to another one.