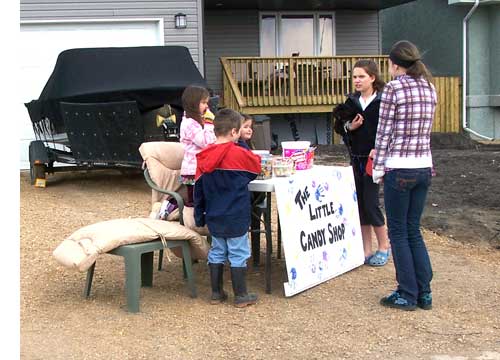 Though it was a cool Friday afternoon with the temperature only three degrees above freezing and the sky covered with snow filled clouds it is still time to do business on the driveway.
The "Little Candy Shop" was open and doing business on the very north end of Newmarket with three short storekeepers selling a variety of penny candy.
Meanwhile next door house number five was getting its floor today on top of its new wood basement.
The one below is just one of many yard sales in progress this weekend.